My one kind love story-Sinal(os)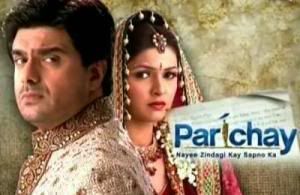 Si:kunalll she shouted looking at her cute baby boy dressed in a cute baby grl dress playing happily in her hubby's arm
Looking up he saw his beautiful wife glaring at him knowing that she might kill him at any instant he got up gave her a light peck on the forehead & made the most pleasant smile that he could hoping to melt her anger
Ku:hey jaan aj jaldi uthgayi
Si:haan kunal aur aapne phir se shreyas ko ladkiyon keh kapre kyun pehnaye
Ku:dekho maine pehle hi kaha tha mujhe ek ladka aur ek ladki chahiye ab tum mujhe ladki dena nahi chahthi toh I decided ki shreyas ek mahina mere liye mera baby boy hain aur uske dusre mahine yeh mera baby grl banega
Si:kunal shreyas is a baby boy & only 4 months
Ku(pouting):pata hain par aaj yeh papa ki baby grl hain owww jaan you spoilt our baby & papa time
Si(shaking her head):arggg sometime I wonder hw I felt in love with such a mad person like u
Ku:socho socho mein chala "chale papa ki princess taking his baby grl oh sorry baby boy in his arms"
Si:arggg kya pati hain mere opps sorry introduction dena bhool gayi main mrs.siddhi kunal chopra hoon aur woh psycho haina mere pyara hubby hain mr.kunal chopra I cant believe ki I actually felt in love with him at frst sight itslf
FlaShback
2years ago
It was the frst day of the university & by coincidence the first person I saw was kunal hayye he was soo handsome actually he still is that handsome wd those well toned muscles
dekhte hi mujhe pyar hogaya bt soon I felt my lil heart breaking in tiny tiny pieces when I came to knw that he was the biggest Casanova of our university roz woh kissi nayi ladki keh saat hote hain from then I decided to keep safe distance bt kambhakh ishq the more I tried to distance myslf the more I felt for him
Then came the cupid of my story my bst frnd Richa actually She was madly in love with anand kunal's bst frnd and so he was bt as we say in every love story there has to be a villain here the villain was J K Thakral richa's dad actually he was against richa n anand marriage & planned her marriage with one of the biggest business tycoon
Ri(crying): siddhi mujhe anand keh paas jaana hain I dnt wnt to marry someone else
Si:relax richa main hoon na(ha ha srk dialogue )
Ri:but tum kya karogi tum toh anand seh kabhi baat nahi karti
Si:actually main baat nahi karti par tum toh karti ho na tum sabkuch ek letter mein likhdo mein anand ko dehdungi
Ri(smilling);oww siddhi u r grt yeh theek rahega
So She gave me the letter to gve anand
The nxt day I searched for anand in the whole uni but found him nowhere suddenly my eyes felt on kunal I was like kya karun kunal koh letter dun anand koh dene keh liye nahi I cnt do that par phir richa ka kya hoga but no I had to do it for my best friend hence dil par patthar rak ke I went to gve the letter to kunal & as usual he was surrounded by the butterflies such despos I tell you humeSha mere kunal keh saat chipki hui rehthi hain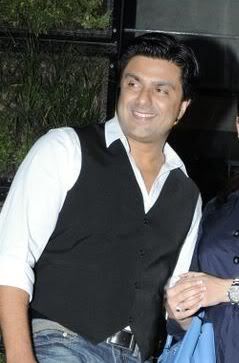 Si(nervously):excuse me
Ku(looking the letter in my hand):yes love letter
Si(smilling):haan
Ku:actually iss hafte keh liye mein book hoon so better luck next week u see
Si(puzzled):WHAT?????? aap galat samajrahe ho main
Ku(nt allowing her to complete her sentence):main sahi samajraha hoon actually let me think Monday koh tina tues ko I thnk Sheena
Seeing his reaction I was irritated as hell kyun nah ho yaar ek taraf mein bichari apni feelings ko lock karke mein yahan apne saheli keh liye isse baat karne aayi aur yeh janab hain keh mujhe apna schedule suna raha hain
Si(Shouting angrily):SHUT UP main yahan apko love letter dene nahi ayi actually yeh anand kah letter hain richa neh bheja hain par maybe aaj anand uni nahi aya toh I thought to gve it to you so that u can pass it to him par yahan toh aap bina baat suneh bakeh jah rahe ho lo anand koh dedena handeling him the letter I turned over my heels leaving a puzzled kunal behind his expression tld me that actually no grls had the ability to talk to him lke that
After two days
Seeing Siddhi alone in the corridors
Ku(Shouting):excuse me miss seeing no response from her yo miss hitler
Si(seeing kunal behind me I knw he was calling me bt why):kya tum mujhse baat kar rahe ho
Ku:yes miss hitler
Si:my name is siddhi not miss Hitler
Ku:glad to knw mine is kunal kunal chopra
Si:pata hain why are you here(scared to get lost in his eyes I preferred to avoid any eye contact)
Ku:actually I wanted to apologize for my previous behavior I really acted lke a jerk
Si(smilling):its ok
Ku:So frnd (Shaking my hand wiz him I felt lke I gt a high volt current his hand was so warm)
Si:ya frnd
So lke this days passed together with kunal I help richa n anand with their luv story & eventually Thakraal uncle agreed for their marriage with mre days my frndship with kunal grew up one day kunal cme to me & ask me to be his partner for the annual ball I had mixed feeling one part of me was doing bhangra while the other part the puzzled as why out of all the grl in the uni he asked me pushing all my thoughts aside I agreed as he was my frnd so wats the big deal
At the ball he came by my side & went on his knees & said:siddhi I know it's a bit strange from my side but im seriously in love wd you haan siddhi im madly hopelessly in love with you from the day you yelled at me & u becme my frnd I cnt remove u frm my heart &mind do you love me too will you marry me
Ok im nt absolutely wrong if I say I didn't knw hw to react at zat tme all I knew was that the kunal chopra the ultimate playboy was on his kness & proposing me & that I was madly in luv wiz him bt agar yeh past time luv hain toh
Si(mustering courage):no kunal im jst another past time for you I cnt with this I tried to ran awy when I felt a warm hand holding my wrist & stopping me I knw it was kunal
Ku:no Jaan believe me you are not a past time for me from the time I knew I was falling for you I stoped dating the other grls trust me bt if still u dnt luv me its ok tumhaari yaad mein I'll spend all my lfe & die not allowing him to complete his sentence I captured his lips with mine & said:dnt u ever say that I love u I really do pehli nazar seh hi I felt in luv wiz u & yes mr.Kunal chopra m al ready to b mrs.Kunal chopra I'll marry u bt khabardaar aapne un butterflies keh taraf dekha bhi
Ku:never I promise ab seh only one butterfly zats you
So after one year we got married
& after 2 years of that I got my baby boy and kunal's partly baby boy & partly baby grl
Flashback ends
Aur kya hona tha unable to see my baby boy dressed in grls' clothes I finally surrendered befre naughty kunal
& after 1 year we got our cute Shreya who became her papa's princess along with shreyas who was already papa's tiger they drve me mad bt even though I luv my happy family bt not mre than they luv me.
Pic of shreyas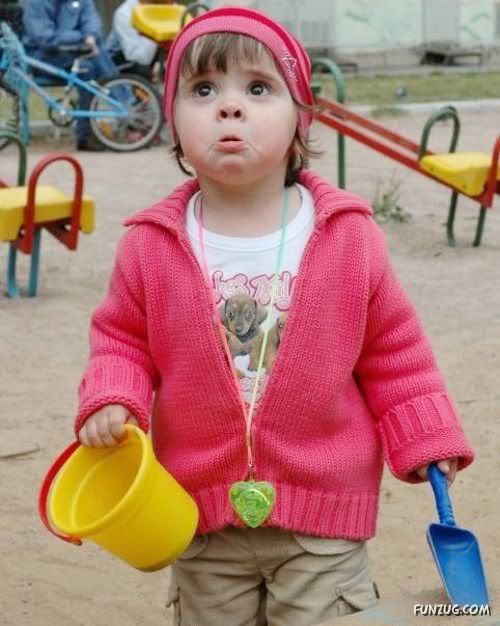 Pic of shreya

''''''''''''''''''''''''''''''''''''''''''''''''''''''''''''''''''''''''''''''''''''''''

hey guys as i said m gonna post regular ff's n os's based on Sinal after 16th bt todays episode ws js Sinaltastic as we were expectin worst n we got d best dats y m postin dis os to make it bestest hope u al wil like it do gv it a try thnx fr al u guys who cmnted n pressed luike tab on my previous os.

luv

Bipin



Edited by arsh4life - 15 December 2011 at 11:53am