Gosh! Thank God I'm not a contestant. I'd rub each and everyone the wrong way.

First and foremost do I need to sleep in the rooms? I'm going to sleep on the couch instead.Even the floor will do. I don't want any of their team and gang tactics. I'm a lone ranger. I fly solo.

If PM ever said 'Spare me'. I'd cover my ears, close my eyes and say "I'm not listening, I'm not listening, I'm not listening". If she ever says "Talk to the Hand". I'll follow her all day asking "Are we there yet".

I'd tell Sid he was nothing but a pasty whiny Edward Cullen wannabe sans the sparkle and plus the rabies. If he ever screeched at me in that harpy voice of his, I'll screech right back in his ears.

I'll run to the rest room every time Sky wanted to go in and stay there for hours. I'll silently crouch by the door and open it hard in his face when he gets close by. I'm definitely going to tell him that I dabble in the dark arts and ride a broomstick all day. Randomly boil things in the kitchen and say I'm preparing a curse for him. If he really gets on my nerves I'll threaten to slap him with a menstrual tampon and tell him I'm a psycho bitch and mean all the crazy things I say.

I'll constantly needle Juhi and challenge her to feats of strength and athleticism. I'll do my best to convince Big Boss to arrange games of badminton or table tennis between us. Maybe I'll pretend to release fake chuhis at her and see if she will run across the room. Every time she sits down to eat, I'll sneak up and say "Boo" or maybe tell gross stories about brain eating zombies and see if she still keeps up that appetite.

When PB flirts with Sky I'll comment aloud how she is a total cougar and then ask the Sky to concur with my assessment that he finds PB to be a total MILF. Every time PB acts worldly wise and comments on me, I'll jump with joy clap and say "Yay Me!"

I'll make sure to talk to Sho-Sho in slow deliberate sentences and enunciate every word to make sure her brains can keep up. I'll be the nicest to her and ask her if she would like me to narrate a bed time story to her every night. I'll ask her if she misses her teddy bear and offer to warm up a water bottle and wrap it in a towel for her at night.
As for Sunny, I'm going to wear a t-shirt with this all the time and point to it whenever I see her. I don't commit faux pas like Amar. I'm very subtle.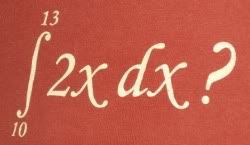 I'm going to be stirring up a whole lot of crap in the house and laughing at their expense. Either the will save me on for weeks for being more crazy than PM or I will be the biggest persona non grata of the show and every thread on this forum would be about what an asinine jerk I am.