HAPPY BIRTHDAY HIRAA(my sweet AT)
****************************************************************************************
16th December marks a very special day for me since it's my AT's birthday. According to her we are Almost Twinnies. If she were to be born 1 day earlier or i were to be born 1 day later, we would have been the PTs (i mean Perfect Twinnies...right Hiraa...hehe)
Am indeed very happy and lucky to have her as a friend. She is cheerful, loving, bubbly, sweet and my darling Hiraa.
I LOVE YOU HIRAA...muuuaaahhh xxx
and many many happy returns on the day. Wish you an awesome birthday and the bestest of all( after all, this year am gonna be part of it...hehe)
To my sweetest and dearest sis,
Birthdays are such special days for those we love,
i have a dear sis, surely sent from heaven above,
who celebrates this day today,
here i am to wish you AT, healthy and warm birthday wishes...
A prayer; 2 bless your way,
A wish; 2 lighten your moments,
A cheer; 2 perfect your day,
A post; 2 say HAPPY BIRTHDAY...
May all your dreams come true,
Wish you good luck in whatever you do,
May every star of every night bring love and joy to you...
I am taking your birthday as an opportunity to thank you for all that you are to me. May this birthday be just the beginning of a year filled with happy memories, wonderful moments and shining dreams...
|
|
|
|
|
X
WAIT!!!!!!!!!! It's not over yet. How can it be without your birthday cake and gifts? So, here's to you your yummy dark chocolate cake...oops i mean cakeS...hehe...our favourite...see, i remember it AT...
And this one looked so tasty and yummy that I couldnt help but take a slice for me to relish on...hehe...
And how can i forget...beautiful flowers for you on my behalf to embellish your birthday...
And and and...the most important...your gifts...well you have got me...aur kya chahiye tujhe...hehe...on a serious note...hope you will like them...(and maybe you will know why i told you yesterday that how are we so alike...hehe)
And a lucky charm bracelet for you...wish you all the success in the world...
I really wish you all the very best in your life and all the happiness and success you deserve...have a nice an awesome birthday AT darling...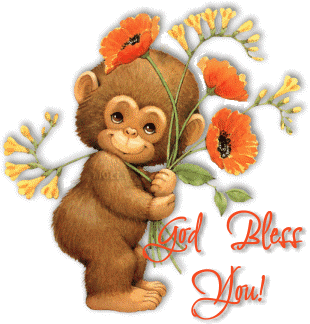 yours Zahra... <3


Edited by zahra15 - 15 December 2011 at 11:12am