Here's the first chapter everyone...
Hope you guys like it...
Special thanks to Anusha di for helping me with college details...
My Drama Queen (Haffie) for also helping me <3
Here you go Angel (Mahi).. your update..
Characters in this chapter:
Arohi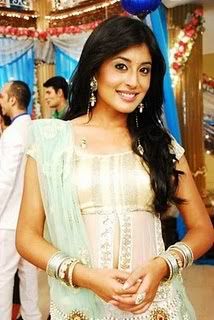 Amrit ' Arohi's mum




Chiku ' Arohi's entertainment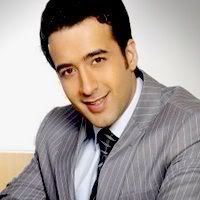 Dhondu - Arohi's entertainment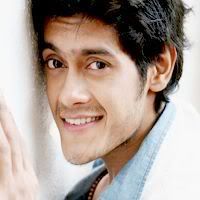 Rohan ' Aru's so-called lover boy
Shefali ' Arohi's childhood friend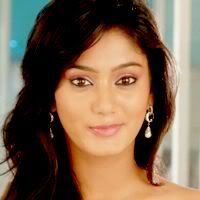 Chapter One (Part 1):
The alarm went off at exactly 6am as per usual every day. Even today it went off at its set time as Arohi woke up to the beautiful day. The weather was perfect... it was raining heavily; just the way she loved it. She looked down onto the book that was lying on the side of her bed; she had yet again fallen asleep whilst reading a fairytale. It was the usual routine now... to just read those fairytale books and imagine herself as those princesses. As time passed, you would think that she would've grown out of the idea of a perfect fairytale but instead it increased, the thought got stronger and she started searching for her prince charming amongst all the men around her. Maybe that could explain as to why she had so many guys hovering around her. She got up and put the book on the shelf amongst all of her other fairytales, organised alphabetically.
Walking over to the balcony door, she slowly opened the old fashioned lock and she pushed the door open. As she did, the cool breeze hit her delicate face making her hair cover it. She gently removed the strands of hair from her face and looked outside to the beautiful view of flowers and droplets of rain. She stepped onto the balcony and extended her hand forward, just enough so that she could feel the little droplets of rain, smiling and giggling like a small kid every time a droplet fell onto her palm. The raindrop making contact with her skin, the cold drops of rain moved down from her palm to the back of her hand. And then it fell down on the ground. She wrapped her arms around herself and a smile slowly crept up onto her face... and she suddenly felt as though today was going to be a great day.
"Arohi!" her mother's distant shouting pulled her out of her thoughts. The callings got closer and closer as Arohi walked back into the comfort of her own bedroom and gradually closed the balcony door shut. As she did so, she walked to her bedroom door and slightly opened it, "Yes mum"
"Arohi beta, jaag gayi kya?"
This caused Arohi to mutter under her breath, "Well what do you think? Would i be answering if I was still asleep?"
"Aur kitni baar kaha hai maine tujhe, mum nehi, ma keh ke pukar!" her mother shouted back.
Regardless of the fact that she had the urge to say something mean, she controlled herself and in response she said, "Yes MA (whilst pulling a face) i am awake. Breakfast set kardo... mein khud a kar ka lungi" saying this she shut the door and walked to her bed.
She picked up her phone and looked at the screen, "75 unread msgs, not bad.." and she fell back onto her bed and lied down whilst staring up at the ceiling, "Only if like in those fairytale love stories, the guy would come and gently wake up the girl.. And call her several times during the day just to hear her voice... (Sigh) but meri kismat tho dekho... no guy and no love... only a bunch of heartless creatures wanting to spend a few moments with me... only if it was like the movies where everything was perfect.."
She went through the messages, "blah... blah... blah... blah... ha-ha this one claims to loves me... what a load of bullsh*t... blah... blah... blah... hmm... Chiku - this one is a complete joker... rubbish... rubbish... bullseye" saying this she stopped at a text msg and read it slowly, "hmm... this Dhondhu seems to hav an adventurous day planned for me.. He'll do... he can carry my shopping bags today.." saying this she replied to the text as quickly as she could, jumped up and threw her phone back onto the bed as she walked towards her closet. She grabbed a pair of jeans and a top and walked into her bathroom.
After a while, she walked back out of the bathroom looking as fresh and beautiful as one could possibly look. Anyone that would've seen her at that moment would have definitely fallen head over heels for her. Arohi's hair fell down on her shoulders and also went down till the lower part of her hair. Her damped hair, was smelling like lavender. The was water was still dripping off from her hair to her upper arms and around her face, it was like teasing a guy's hand to touch her and brush the water drops away. Arohi was wearing a blue skinny jeans and a blood red silk top. She kept her make-up minimal. A light berry colored lipgloss with and black eyeliner. She decided to put on her black pumps.
She walked over to her music player, put in a random CD at a normal volume which was neither too loud, neither too quiet, she grabbed her hairdryer and straightners and headed towards her dressing table which was near the door. She sat in front of her dressing table and starting drying her hair whilst listening to the sweet music playing in the background.
*Ring, Ring* *Ring, Ring*
She looked at her phone which was lying on the bed and turned around back to drying her hair. She expected the phone to stop ringing after a while but every time she thought the ringing would stop, the ringing would continue again. This was the 4th time that it was ringing and it was getting on Arohi's nerves, "is it that hard to understand that you are being ignored?!" she said sarcastically hoping that magically the person on the other end would understand and stop calling but to her disappointment, the ringing continued. Arohi not being a very patient person, walked over to her bed and picked up the phone. She looked at the phone screen which flashed with the name Rohan... she stared at her phone for a minute, clearly deep in thought, "so now he decides to call me... well I'm not the least bit interested right now" saying this, she disconnected the call, "that should do the trick" saying which, a small smile played on her lips as she paced back to the dressing table whilst fidgeting with her phone. As soon as she sat down, her stupid phone starting ringing once again, "no one disturbs me when I'm getting ready... and i don't bloody well like being disturbed whilst im trying to look good... bloody jerks!" she said whilst looking at phone, she reached for her it and immediately switched it off. Satisfaction was evident on her smiling face as she continued doing her hair.
After 15 minutes
She had finally done her hair the way she wanted it, it was dried and straightened, she brought some of the hair over her shoulders to the front and the rest was left out and it flowed beautifully down her back.
Her eyes looked around the room and stopped at a poster of Ranbir Kapoor which was stuck on the back of her bedroom door... as she admired the poster, her eyes wandered off to the clock which was near the poster, "Oh sh*t!! Is that really the time?!" saying this she jumped up from her sitting position and grabbed her bag which was lying on the floor near the door and hurried out the room. She suddenly slowed her pace and she took a few steps back into the room and blew kisses to all her posters and then hurried down the stairs, "Special kiss for you Zayn, muah".
"Sh*t! Sh*t! Sh*t! Gonna b late again!! Bye mum I'm leaving" she recited as she made her way down the long flight of stairs.
"What about your breakfast" her mum asked walking into the living room.
"What about it?"
"Eat something... you always leave in a hurry" her mum said as she pulled out a chair, indicating Arohi to sit down and eat breakfast.
In response, Arohi grabbed a piece of toast from the breakfast table and took a bite, "There! I've had breakfast... now can i leave?"
"Aur kuch nehi kayegi?"
"Mum i will grab a sandwich or something on the way to college..." she said as she took a few steps towards the door.
"Tu bhul jayegi" her mum said in a concerned tone
Arohi stopped and turned around so that she could see her mums face, "Chill... im not skipping breakfast... you should already knw that it aint good for my figure nd if i wish to maintain this sexy body nd curves, then i have to hav a balanced diet na.. So cheerio!"
As she was leaving her house, her mum shouted, "Beta i forgot to tell you... Rohan had phoned several times this morning. Keh raha tha ki woh tumhe college katam hone ke baad pick karlega... bhul na mat... he said to meet" arohi closed the door and only heard half of the sentence, when she realised her mum was still talking, she shrugged her shoulders carefreely, "I wont b missing out on important information anyways, its only Rohan". Hearing his name, her neighbour's dog started barking, she turned around in the direction of the bark, "Uff... kis gaddhe ka naam le liye maine subha subha... even the bloody dogs started barking" she walked upto the dog and stroked it gently, "don't worry, that gaddha isn't coming anywhere near here today.. I'll make sure of that..." saying this she smiled and carried on walking around the corner of her street where a huge group of her friends awaited her.