Strength of luv-Sinal(os)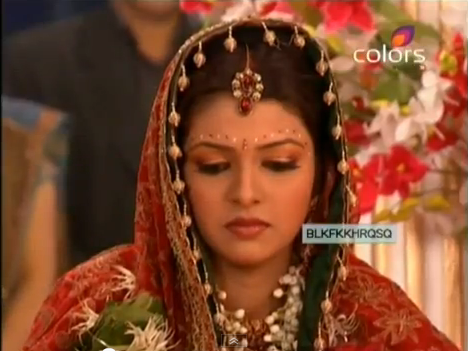 Perfectly dress in her red lengha she sat quietly in the middle of the bed which was decorated wiz red roses the red color of her dress was only adding glow to the color of her cheek she blushed even harder wen she thought about her future married life. As all girls she had also dreamt about having a perfect family one day a loving husband caring in laws & latter on naughty kids but wat she didn't thought was this was going to be soo soon. She was only twenty two & married to guy she hardly knows sorry correction she never saw but she was still confident he was the one for him as he was the choice of her brother. Since childhood she was her brother's pet she never dared to oppose him not because she was afraid bt bcoz she loved him mre than anything on earth. She felt her cheek going warmer wen she remembered how siddhi & her friends teased her wen the baaraat was entering. Unknowingly her hand went to her mangalsutra & she started staring at it affectionately heck she was already in luv wiz her newly made relationsiip. All she knows about her husband was that he is a well-known lawyer one of the best son & a very nice person who never back off to help poor.
Entering his room he saw his newly wedded bride without paying attention to her he went & sat on the couch & said coldly: listen meinne tumse shaadi sirf dadi keh kehne par khi hain her last wish was that one day her grandson marry her best friend's granddaughter before u start counting on me let me tell u im not at all interested in you mein pehle seh hi kissi aur seh pyar kartah hoon aur puri zindagi sirf ussi seh pyar katah rahunga dnt worry I'll make sure u never hve any problem u'll hve anything u like expect me. Leaving her in tears he lay on the couch & closed his eyes without giving her a chance to answer back.
As his word hit her she closed her eyes painfully never ever in her life she thought that she was going to face this on her wedding night realizing the silence she slowly lifted her veil which she expected her hubby will do lovingly for her. Looking toward the couch she saw him sleeping like an innocent child it was the first time she saw him. She suddenly felt a hard pain arising in her heart unable to control her tears she quietly ran in the bathroom & stared at herself in the mirror. In a few minutes the perfectly dressed bride whose beauty was being complimented & admired by everyone was turned into a depressed & miserable girl she had her nose red & swollen she felt like yelling & crying loudly
She(to herslf):why why me mainne aisa kya kardiya meinne toh unseh nahi kaha tha mujhse shaadi karne keh liyeh phir kyun woh mujhse pyar kyun nahi karte jab jante the ki woh kissi aur seh pyar karte hain toh meri zindagi barbaad kyun khi she continued complaining to herslf wen she saw her own shadow standing in front of her
Shadow:nai siddhi tum itni kamzor nahi hoo tumari isme koyi galthi nahi thi aur yeh shaadi tumari zimmedari hain u cnt run frm ur duties
Si(innocently):par mein kya karun woh kudh mujhe apni patni nahi maante
Siadow:woh nahi maante toh kya tum toh iss rishteh koh maanti ho nah aur aise haar maanna tumne kabhi nahi sikha siddhi
Si(smilling through her tears):haan mein haar nahi manungi kunal mujhe apni patni mane ya nah manne yeh risita ab meri zindagi hain I'll srely fulfill my duties
The next morning he moaned softly as the sun rays hit his face. He slowly opened his eyes & realized he was on the couch & remembered the previous day zats was according him the worst day of his life. He hated the fact that he was not married to the girl he luved bt to his dadi bst friend granddaughter if there wasn't his dad he would hve definitely refuse to go through this marriage. He hated that girl more than anything on earth. He dint even bother to look at her the previous night as he thought this will only add fuel to his anger. To him his luv was the most beautiful no one can ever compete wiz her beauty but for now he had only one question where was she he looked on the bed & to the other corner of the room & he found no one. He left a sigh of relief & ran in the bathroom forgetting that he was not alone now there was a girl who was his wife staying wiz him
Entering the kitchen veena looked at her newly came daughter in law already in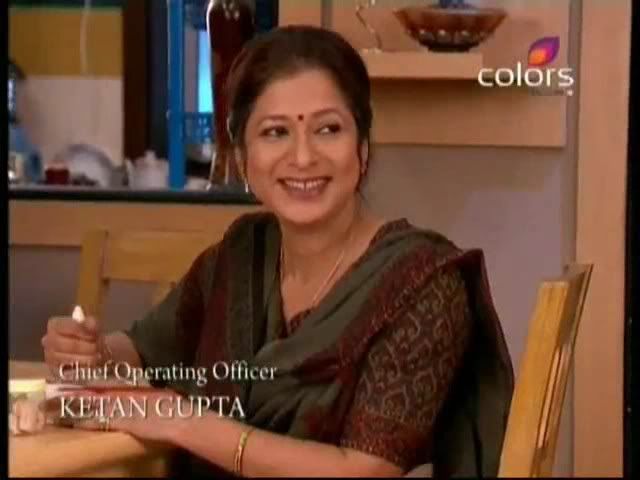 & had already prepared the breakfast. She was perfectly draped in her pink saree & minimum make up on her face yet she was looking perfect

veena(smilling):arre siddhi bete aaj tumhara yahan pehla din hain aur tumne aaj seh kam karnah shuru kardiya

Turing around she saw her mother in law smiling & walking to her she bend down & touch her feet
veena:jiteh raho ab bolo yahan kya kar rahi thi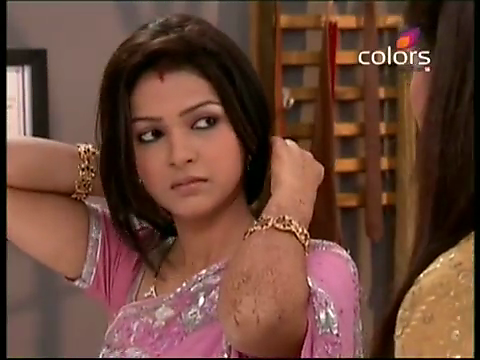 Si(nervously):aunty actually mein jaldi uth gayi thi toh mainne socha aaj mein sab keliyeh naashta banadun
veena:sach mein tere bhaiya ne toh tujhe sarva guna sampanna banaya hai
Si:nahi aunty aisi koyi baat nahi hain
veena:theek hain par yeh aunty kya laga rakha hain mein bhi ab tumari maa hoon joh ab kunal ka hain woh ab tumhara bhi hain
Si(mentally):haan aunty sab kuch mera hai sirf kunal mere nahi hain
veena:areh kahan kho gayi ho
Si(smilling):kuch nahi aunty I mean mumma hmm mainne naashta banadiya hain table par lehjaati hoon
veena:arre ruko mein lehjaongi tum jaa kar dekho mera ladla beta kahan hain
Si(nervously):mumma woh shayad soh rahe hain
veena :oh then go & wake him up
Si:par mumma mein
veena (smiling at her innocence):haan tum kitni bholi ho ab jao
Entering her room she saw no one she was about to go wen she heard the bathroom door creak she turn around & saw kunal standing in his towel with drops of water falling from his hairs & rolling down his chest. Shocked she quickly turned her back to him & closed her eyes tightly. While kunal stood still mesmerized by her beauty he was stunned by her beauty how can someone be so pretty & innocent at the same time anyone seeing her in that condition will assume that she never saw a boy shirtless which was a fact for her.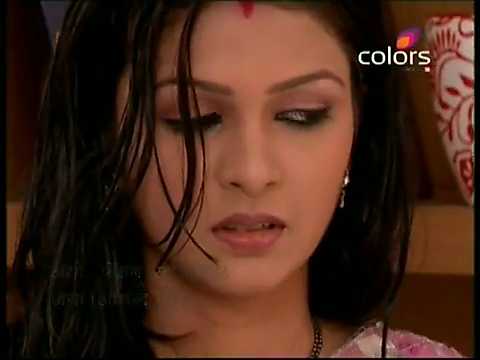 Trying to end the embarrassment session he quickly said
ku:woh actually I forgot my clothes sorry ill make sure this never happen
Si(softly):its ok mein bahar jaathi hoon app change karlo
Hearing her melodious voice he felt a strange happiness in his heart
ku(mentally):yeh mein kya kar raha hoon iski wajeseh meri shaadi richase nahi hui mein iseh nafrat karta hoon sirf nafrat
Walking downstairs he saw her standing & serving his parent he saw her perfectly drape in that pink saree of hers never ever he saw the pink color complementing one skins so perfectly as it did for her soft milky one
controlling the new desires arising in him he walked slowly to the dining table & took his seat

Kunal's papa:arre kunal chalo jaldi seh khao phir I hve got to discuss something really important wiz u
Ku:ya papa(looking at the dishes):wow maa u r the bst u cooked all my favorite today siddhi smiled looking at his childisi side he sounded like a five years old kid whose parent handed him his favorite toy
veena (smilling):how is it
ku:hmmm perfect maa tumhaare haaton mein jaadoo hain
veena:haan waise sach bata yeh compliments meri liye hi hain nah
ku:of course mom kyun
veena:kyun khi aaj kah khana meinne nahi siddhi neh banaya hain
While siddhi was standing & blusiing thinking that even though galthi seh hi he did liked smething about her & kunal was pissed as why did he praised her
ku:so dad app kya kehna jahathe the
kunal's papa:oh haan actually siddhi b thakraal ki naukri chodkar baatliwala ka office join karneh wali hain toh help her waise bhi tum wahan ke environment se familiar ho aur siddhi ke senior b
ku(mentally):oh no I thought yeh sirf ghar mein rehnewali thi par ab yeh office mein bhi hogi
Entering in their room kunal held her hand harsily & pulled her toward him
ku:tum samaj thi kya hoo yeh sab naatak karkeh mein tumhe apnalunga noo u r wrong aisa kuch nahi honeh wala hain did u get that feeling her siiver he realized that he was hurting her & he left her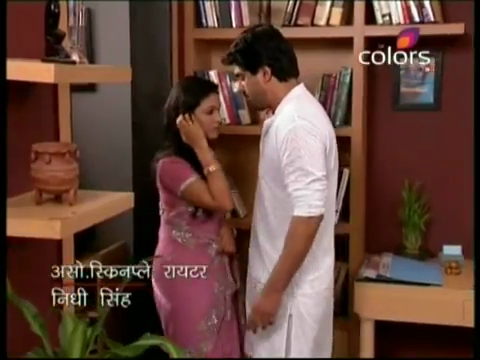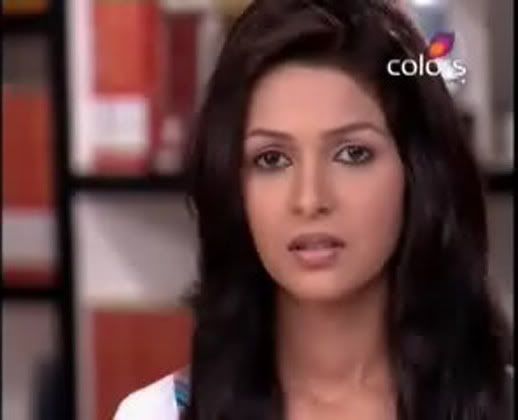 Si(confidently):meinne aisa kuch nahi kiya hain app joh chahe samaj lo yeh meri duty hain joh meinne karli dnt worry I promise jabtak app nah chaho mein kisshe seh nahi kahungi ki humare bich kya risitah hain & she left a bewildered kunal behind he felt kicking himself hard wen he saw lil drops of water threatening to come out her eyes bt instead of comforting her he left

One month of their marriage was gone still there were no improvement in kunal behavior in this one month siddhi never complaint she did all her duties perfectly she was a perfect daughter to billy & Anaya she took care of the slightest thing of kunal his food his clothes all but she never let anyone know about hers & kunal relationsiip she behave only professionally in the hospital though it hurts her wen she saw kunal wiz Richa she instantly knew she was the girl but she never complained as she knew it ws of no use
One night while going home kunal car broke he had no option than to walk back home but unluckily for him it started raining heavily reaching home he was dripping wet & he was dizzy
Looking at kunal condition siddhi felt her heart aching with pain she quickly ran to him to hold him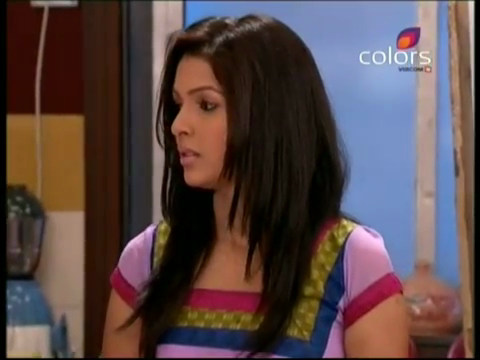 si:kunal app theek toh hoo nah
ku(wiz his voice croaking): I dnt knw im feeling soo weak
Touching his forehead she felt it hot she felt scared & quickly took him to their room & help him lay on the bed
she felt her eyes water seeing him in that condition she quickly help him get rid of his wet clothes & made him wear dry ones but this didn't help at all she kept on keeping some cold water cotton straps on his forehead wen she felt him still siivering she slipped in the comforter & hugged him tightly & kept caressing his forehead to sooth his pain wen she was guaranteed he is fine she felt asleep on the bed itself still holding him tightly
Waking up the next morning he saw siddhi head on his chest he smile lightly seeing her face though he never accepted it but he always appreciated for courage & love for their relationsiip he saw her tight grip on his waist he knew wat she did last night & felt guilty to ever hrt her though he never took her his wife she took care of him she was awake whole night & had those dark circle around her eyes he slowly lifted his hand & removed the strand of hair which was preventing him from looking at her face

Opening her eyes slowly she saw kunal staring at her she quickly got up
Si(nervously):im sorry woh kal raat apkeh tabhiyet theek nahi thi aur mein
Ku(smilling):its ok
Si(bit hesitatingly):ab kaise hain app
Ku:im fine tum thorah araam karlo u seem tired
Si:nahi mein theek hoon mein fresh hokeh apke liyeh khana aur dawayi laathi hoon
Seeing her concern for him he smile but he was not at all ready to accept his love for her though deep inside he know he did luv her
That day siddhi didn't even let him move from the bed she feed her wiz her own hand made him have his medicine
After one week
While walking through the corridors he heard some noise he tried to ignore it bt on hearing siddhi's voice he couldn't retain himself walking to the library he saw anand siddhi's best friend on his knees & proposing her

anand:I really luv u plzzz marry me
Si(giggling):ok I'll marry you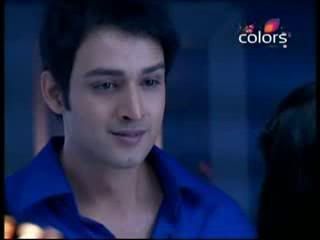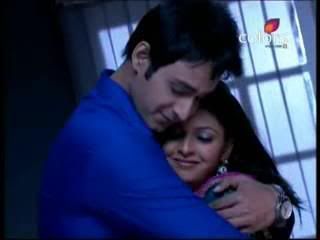 Hearing those words he felt something break inside him he felt vulnerable he wanted to cry loudly but left silently
Reaching his room he slide down the wall & kept on crying: why I am crying mein bhi yehi chahta tha nah khi woh humesha keh liyeh mujhse door hojayeh toh ab wohi hoga
When siddhi entered the room she saw him down on the floor & crying bitterly
Si:kunal apko kya hua app roh kyun rahe ho
Ku:mein roh nahi raha hoon bas yun hi tumhe ab natak karne khi koyi zarrorat nahi hain
Si(puzzled):naatak yeh app kya keh rahe hoo
Ku:bikul theek jab tum kissi aur seh pyar karthi hoon toh yeh jhooti concern kah dikhava karne ki kya zarrorat hain mein hi pagal tha joh tumhe pyar karneh laga tha
Si(wiz tears in her eyes):app mujhse pyar''..
Ku(angrily):kartha tha ab nahi waise bhi tum toh anandseh pyar karthi hoo nah
Si(angrily):bas humesha app kehteh hain aur mein chup rehthi hoon humarii shaadi keh raat koh ayeh aur kehliya im not interested in u mein kissi aur seh pyar kartha hoon humari shaadi koh do mahineh hochukeh hain kunal ek din bhi aapne meri care khi aur aaj app kisse baat peh ghussa horahe hain app kudh nahi chahte the k office mein koyi bhi jaan sakhe hum ek dusre keh kya hain aur ek baat adhuri batein bohot zyada dard deti hain anand mere saat rehearse karraha tha nisha koh propose karne keh liyeh though apne kabhi mujhe apni patni nahi manna par mere liyeh app humesha mere pati hi rahogey ab nahi mein thak chuki hoon apke mood swings seh mein jaa rahi hoon & she forwarded toward her wardrobe
Kunal ws stunned to hear d truth he ws truly a dumb even more dan dumb he ws really a jerk to react n made mind on aadhi adhuri suni hui baat
Ku(in his unique style):kahan jaa rahi hoo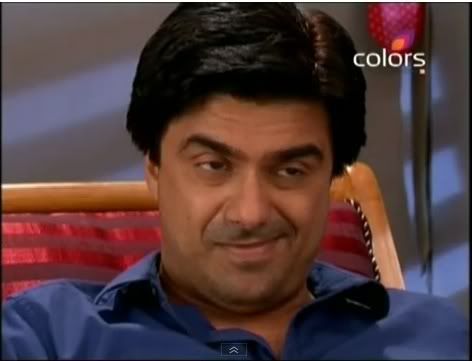 Si:apne ghar humesha humesha keh liyeh
Ku(pulling her toward him :no tum nahi jaa sakthi hoo
Si:kissne kaha
Ku(while moving his finger on her siivering lips):tumhare husband neh mrs siddhi kunal chopra he said huskily while tears of joy started rolling down her cheek but she was nt going to forgive him soo easily
Si(while wiping her tears): jab chaha keh liya tum meri patni nahi hoo aur jab chaha patni banadiya choriye mujhe I hve to go (trying to move from his grasp)
Ku:oh tab toh tum yeh bhi kahogi tum mujhse pyar nahi karthi
Si:nahi as soon she said so kunal captured her lips gently wiz him conveying to her all the luv he had for her he left her wen he felt her going breathless
Ku(looking at her red face):so ab bhi pyar nahi kathi
Si(showing fake anger):nah nahi karthi seeing kunal holding her again & forwarding toward her lips she quickly said karthi hoon bahoot pyaar karti hoon apse ek aphi toh hai jisse mein pyaar karti hoon
Ku(smiling widely):ab aayi nah line par aur hamesha app app kehke bulaana bada pyaarase lagta hai meri jaan jiss kiss seh itna dar rahi hoon woh toh trailer thi picture abhi bakhi hain (hugging her tightly)
Si:aap b na chodiye mujhe
Ku(wiz tears in his eyes):im sorry meinne tumhe bohot hrt kiya nah
Si(seeing his tears she made him bent his face slightly & kiss those away):nahi kunal joh honah tha soh huchuka waise bhi mein apki halat samjthi hoon aap richa seh pyar karthe the aur kismet neh humari zindagi jod di
Ku:haan aur mujhe khushi hain ki hamaari zindagi uss uparwaale ne jod di I knw richa wil also get her true soulmate one day as I got mine luvvv u my luv
Siddhi blushing heavily js feelin hard to hide her blush n her happiness which ws jumpin on her face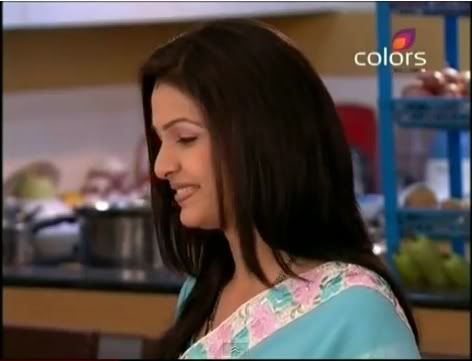 After three years
Si(shouting):Shreya u ate the choco
Shreya(moving her head negatively):no mumma dada did
Si(angrily):kunal hw could u u r so shameless
Ku(putting his hand on his mouth):haww my luv meinne abtak kuch kiya bhi nahi aur tum mujhe shameless keh rahi hoo jab karunga toh kya haal hoga
Si(blusiing):kunalll plzz
Pulling her he gave her a light peck on her lips forgetting his two years baby was still there
Looking at her mumma & dada she placed her lil hand on her mouth jst as her dada did & let a hawww out making both laugh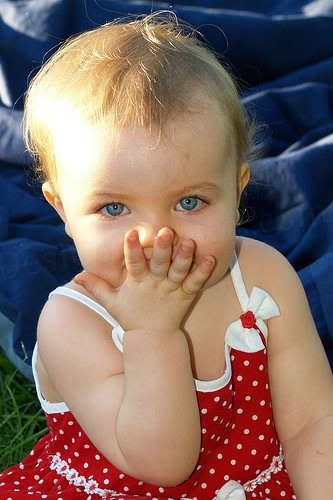 Ku(looking at her lil angel):I luv u my luv
Si:I luv u too thnks for fulfilling my dreams kunal
NEVER UNDERESTIMATE UR LUV ALWAYS BE PROUD & CONFIDENT ON IT

''''''''''''''''''''''''''''''''''''''''''''''''''''''''''''''''''''''''''''''''''''''

hey guys its an os originally written on Arsh bt i thot to convert it into Sinal as dese days m js wanderin in Sinal land n moreover d storyline of dis os suits Sinal d most do gv it a try.Soon i'l b postin sm more stuffs on Sinal.Hope u guys wil like dis os.

luv

Bipin


Edited by arsh4life - 14 December 2011 at 10:25am