Hey My Sweetheart, My Jaano, My Darling, My Cutooo, Meray dil ki Dhadkan..
Wish u a Very Very Very HaPpY BirthDaY Shweta..
U r da most humble nd down to earth actress i've ever seen nd tmhari isi adat nay mujhe tmhara aur deewana bana dia..
Tm hi meray dil Ki Dhadkan ho..
tm hi Jeena ka sahara ho..
tm hi mera 11 saal ka pyar ho..
my life is simply Incomplete without u coz i keep thinking abt U whole day nd night..
nd dunno wats da time wen i dont thnk abt u..
u r always in my mind..
May u get loadz nd loadz of succcess in ur life nd May u again do a daily soap so ur fans specially me can be Happy again..
Enjoy ur Birthday with ur Lavu nd with ur Mom nd agr koi or hai to uskay sath bhi..
Sorry i'm feeling jealous now..
Always wanted to be ur Husband 4rm last 11 years bt i know its not possible so jealous honay k siwa kuch nahi kr sakta..
Hope i'll be ur Husband in my Next Janam..
I hope u will Rock on ur Birthday..
i Love u..
I love u..
i simply Love u..
I can never forget u in my whole life...
u r 1 of da most important part of my life..!!!
Once again Happy Birthday Beautifull..
Nd sorry Shweta i dunno how to make siggies or Vm's..
bt mera msg hi Kaafi hai..
Dunno u will be able to read my msg or not bt hamarey dil 1 dosray say connected hain to tm kabhi na kabhi parh hi logi..
P.S.. Guys plzzz dont thnk dat its a Love letter,.. these r just my feelings which i thnk better to express on her Birthday..
From Farzana !
To a very special someone,
Thank you for coming to my life an making me a very proud fan of yours.
My angel Shweta have a very very happy b'day with lots of warn hugs
and kisses from me. Hope you rock and have an awesomeee b'day.
My dua's are ALWAYS there with you nd hope to see you one so i can give
you all your gifts. LOVE YOU ND MANY HAAPY RETURNS OF THE DAY
Love your Farzana
From Avi !
HAPPY BIRTHDAY TO YOU SHWETA TIWARI.TUM JIYO HAZARO SAAL,HAI MERI YEH AARZOO.
Shweta ji we all fans love you too much.zindagi mein hamesha kamyabi aapke kadam chumein.aache projects mein kam karna,vaise aap jo bhi karti hai,hamein aachi lagti hai.coz aap itni acchi acting karti hai ki uske aage projects koi mayne nahi rakhta hai.hum to only bas aap ko he dekhte reh jate hai,projects ki taraf to dhyan he nahi jata hai.
Once again happy birthday to you shweta.
From Zaryy
someone who touches each life she enters,
and makes a difference in the world,
because ripples of kindness flow outward
as each person you have touched, touches others.
Your birthday deserves to be a national holiday,
because you are a special treasure
for all that you've done.
May the love you have shown to others
return to you, multiplied.
I wish you the happiest of birthdays,
and many, many more,
so that others have time to appreciate you
as much as I do.
From Pooji
Hi Shweta...!!!


I just want to tell u that i m missing u very much on this very special day...
Many Many Happy Returns Of The Day Sweet Heart...
HaPpY bIrThDaY....
Each moment of your birthday bring rivers of happiness with it and you go through in them and never come out.
Happy Birthday to You
Here are Cakes for you...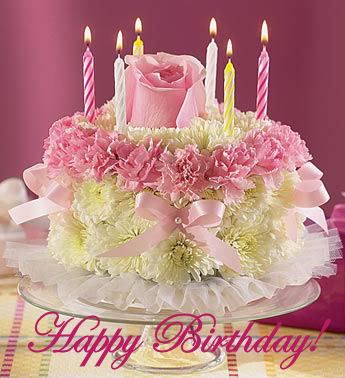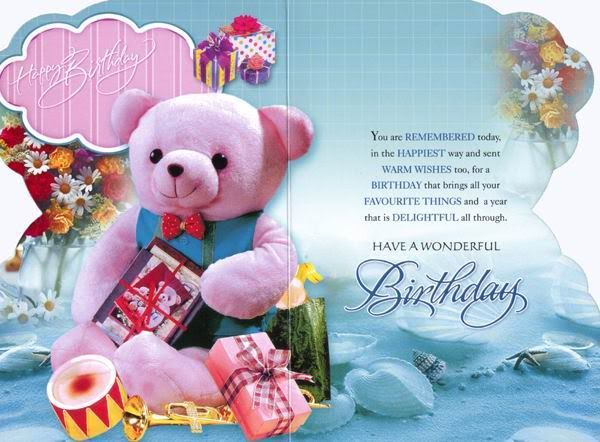 Have a Good Day...
nd save one piece of cake for me...

nd plzzz update ur blog soon...


Love


Urooj Sifaat aka Puji
From Diksha !
SHWETA DI U R MY WORLD
I LOVE U SOOO MUCH
MAY GOD BLESS U...
ND FULFILL ALL UR WISHES...
WE LOVE UR KILLER SMILE...
4 US
ALWAYS KEEP ON SMILING
SWEATHEAT DI
U R SO BEAUTIFUL MY LOVE 4 U WILL ALWAYS BE TRUE...
HERE IS A WISH 4 MY DARLING...
MAY ALL UR DREAMS COME TRUE..
I WISH U A VERY HAPPY BIRTHDAY...
WITH LOTS OF LOVE ND KISSES...
FROM A HEART THAT BEATS...
JUST 4 U BY ME
SMOOTH TALKING...
SHE IS SO ROCKING...
SHE HAS GOT EVERYTHING...
WE SHWETIANS WANTED...
SHE IS SOOO CUTIE...
SHE IS SWEETIE...
THINK WE REALLY FALLING FOR HER SMILE...
SHE IS GOT SOMETHING SPECIAL...
SHE IS GOT SOMETHING SPECIAL...
SHE COULD BE THE ONE...
SHE COULD BE THE ONE...HAPPY BIRTHDAY MY CUTOO SHWETA
I LOVE U SOO MUCH
DIKSHA
From Ansa !