@shanti..lovely thoughts you have penned down about parul..
her character has all the needed change as it had to match with apoorva one..
simplicity..grace and maturity..a great combination and parul as ragini was awesome on screen..got the much needed focus and with apoorva her chemistry clicked in the first scene itself..
i so agree with you here.."A character needs to grow in a show, thats what viewers always look for as the show progresses. Parul as Ragini has a lot of dimension. Post leap I saw Ragini's character elevated, she has depth and the character was focused to show that depth, A well crafted character needs another well crafted character to balance and the viewers saw that with her chemistry with Anmol played by Apurva."
a blend of immense talent from both actors and chemistry it captured viewers interest..thanks for the VM as it shows the awesome talent and chemistry of angini..
i remember i wrote about their chemistry sometimes ago.
Their first scene and the look they give each other in the eyes was enough to capture the viewers heart. the mass out there believed in this couple as their chemistry was mesmerizing and acting flawless..in the end they were accepted as the new couple for the viewers same as the leap was a hit..
Personally this couple is one of the best as in 4 months ,they created such magic that its impossible to forget them..
Apoorva..parul the best pair on screen and as angini they have given us such beautiful moments of them to cherish..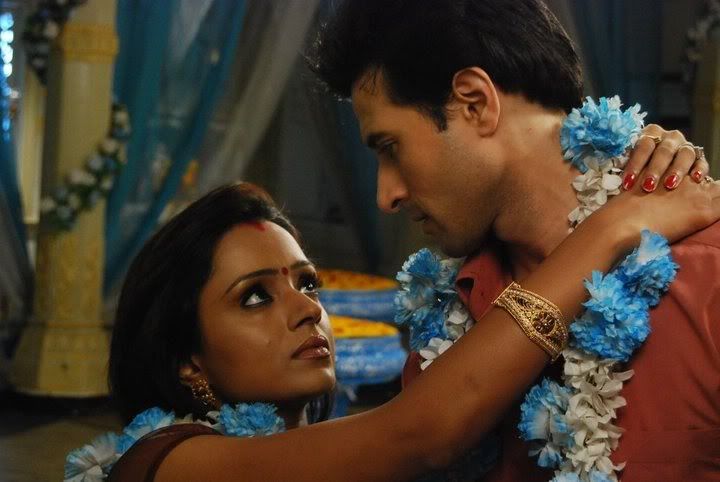 their eyes always conveyed their unspoken feelings... this reminds me of this song...
aankhein teri kitni haseen
ki inkaa aashiq, mein ban gayaa hoon
mujhako basaa le, iname tu
mujhase yeh har ghadi, meraa dil kahe
tum hi ho usaki aarzoo
mujhase yeh har ghadi, mere lab kahe
teri hi ho sab guftagoo
baatein teri itni haseen, main yaad inko jab kartaa hoon
phoolon si aaye, khushaboo
rakh loon chhupaa ke main kahin tujhako
saayaa bhi teraa naa main doon
rakh loon banaa ke kahin ghar, main tujhe
saath tere, main hi rahoon
julfen teri, itni ghani
dekh ke inako, yeh sochataa hoon
saaye me, inake main jiyoon...
krithika did such a beautiful VM afterwards on this song for angini..a chemistry that spoke volumes..


Edited by saveeta24 - 27 September 2011 at 10:36am