The emotional phase of his life over.a past .a truth revealed..it came as a violent storm this revelation about his real identity to his daughter but when it calmed down he survived it..he melted their heart and got all his family back..a beautiful reunion with his daughter ..she accepted him as her father and said noone will replace him in her life..he was her papa forever. its a new beginning now with his family and his smile back ..same for the two persons he loved most ragini ...tammy. and his partner khushi...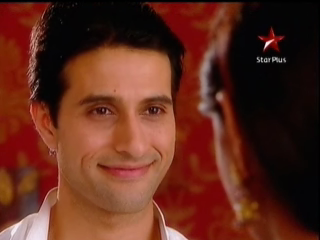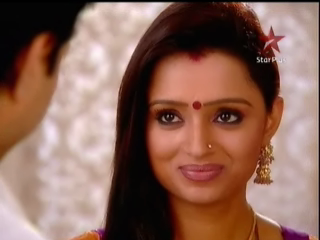 Anmol sharing his heart feelings with ragini in their room...how happy he is today as first time he has heard her calling him anmol..he feels also he has a very special place in her life.a bit teasingly he said to ragini that hope from now on she wont call him ..tammy ke papa but anmol..this made ragini blush and smile..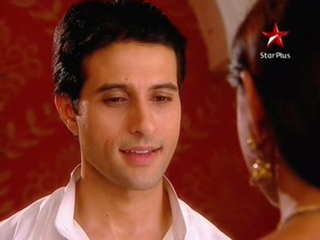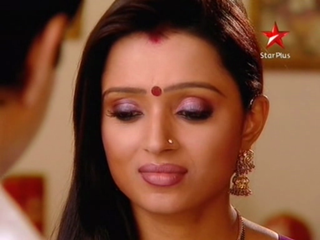 He had a gift for ragini..the beautiful mama of his daughter..this surprised ragini...
Anmol gave ragini the gift and as always praising her with a smile ..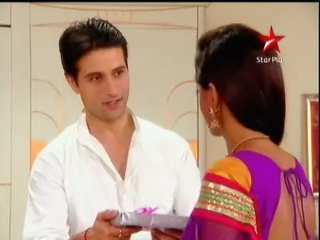 The two girls very eager to know what anmol has gifted ragini..anmol asked tammy if her mama will look beautiful with the earrings..he could not take his eyes off her with ragini blushing all conscious of his gaze on her..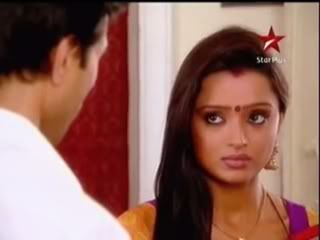 Next anmol asked khushi how will her maasima look with the earrings.her answer made anmol so happy as she said maasima queen lagagee with the earrings.anmol all smile repeat same queen lagagee which brought a shy smile on ragini's face...
The two angels had a surprise also for ragini..it was only to be the three of them not ragini..ragini gave them a perplexed look..they insisted also she wears her new saree with matching earrings and to come downstairs..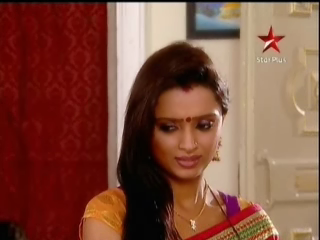 Alone with ragini he wanted to know if she has liked the gift or not..
Ragini with a smile admiring the gift with anmol looking at her so lovingly...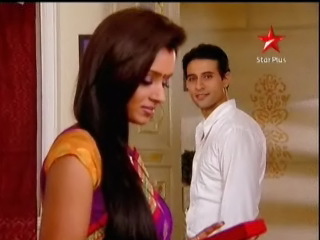 On asking ragini replied yes its beautiful and anmol very happy...
Ragini having a cute smile on her face watching him go out of the room..
Anmol chef teaching the two girls how to cut an apple in the kitchen..
Anmol got distracted by the beauty of ragini..he kept staring at her with a ragini all shy with the gaze of anmol on her..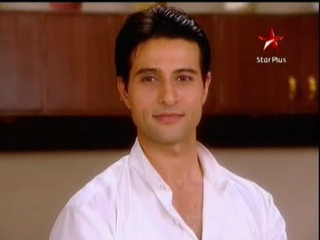 In the process anmol cut his hand so lost in the beauty of his wife..ragini instantly rushed to him and hold his hand.. anmol gazing so lovingly at her so touched by this sweet gesture of his wife though ragini scolding him for being careless..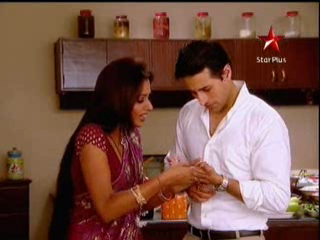 Their two angels got a brilliant idea they took this picture perfect moment of anmol-ragini...finally this diverted their attention..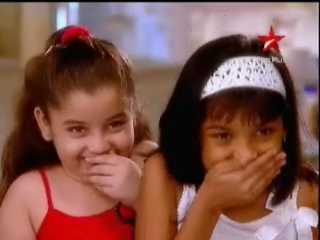 A cute family moment ...ragini after knowing about their surprise for her...she told them she has a surprise too and to get ready and keeping it secret. to them...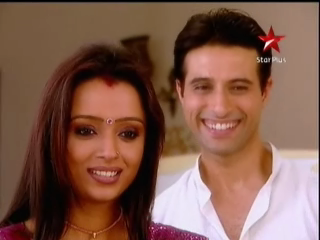 To anmol..jee nahin aap ko bhi nahin bataoungee..go and change..
Anmol ..aap ka hukum saraakhon par..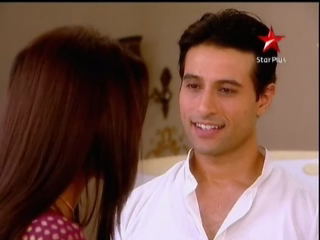 At the end all was well for anmol and his family..they all shared a happy moment at the ice cream parlor and shopping for the kids..they came back home happily..
Anmol rajvansh with his family..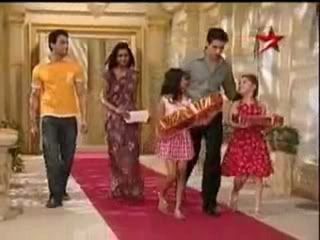 Sakshi wanted to destroy the family happiness but at the end it made the family more stronger..she could not separate anmol from them..he got his battle head high as he was genuine at heart...he had his ragini and daughter by his side and he got the love of a mother in vasu..
Jeet jayeinge hum..
Jeet jayeinge hum..
Tu agar sang hein..
Zindagi har kadam..
Ek nayee jung hein..
Anmol-ragini bond got more concrete and together they fought the evils who wanted to destroy the happiness of their family..
Credit goes to krithika and shanti for these pics..
A beautiful VM from krithika's golden collection..jab koi baat...