Originally posted by saveeta24
A 25th oct 2010..scenes to remember..
unexpectedly we got some surprises and some turning point in the story..
After a busy tiresome day with sakshi in hospital to bringing her back in rajvansh house anmol though tired came to meet his two angels in their room..some sweet cute moments with his little girls..
Anmol such an adorable father and his daughter tammy..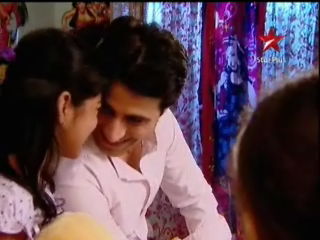 Here come the first surprise and a very heart touching scene..anmol has always yearned for a mother's love..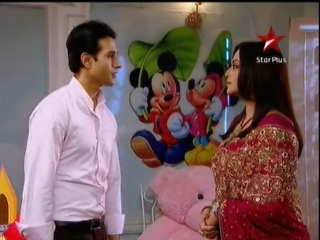 Finally after 7 years vasu showered a motherly love on anmol..touching his face so affectionately...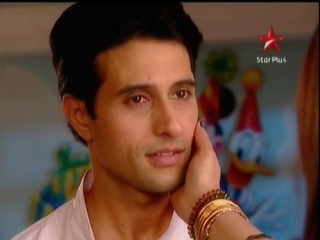 It was the most happiest day for him ..he got tearyeyed with this sweet gesture of vasu towards him..he had a real mother now and he was vasu's son anmol..
Ragini too got tears in her eyes as this was the day she was waiting for ..vasu accepting anmol as her son..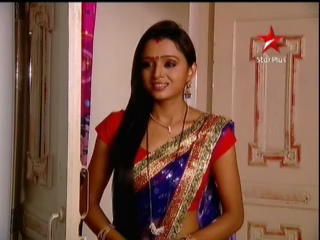 Another surprise the balm scene.unexpected one..he tried to hide about his headache to ragini but his wife was very smart...she gave him the tablet and went to get the balm for him..coming back he was still with the tablet in hand all lost in ragini's thought..at last anmol got the attention of his wife and some caring also..applying the balm on his forehead.
Anmol in his dreamworld with the hand touch of ragini on his forehead all smile..
That was not all we got to watch anmol flirting with his wife..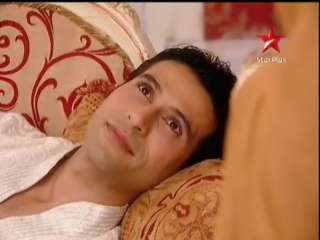 Anmol ki baaton ka ishara ragini ko samajh mein aaya..she gave her sweet cute smile to anmol..she knew her husband flirting with her..
Anmol was always lost in ragini's beauty..talks..eyes..caring.smile..
This pic shows how much he loved to adore his ragini talking to him..
With time anmol was no more the stranger to ragini but their relationship was taking that beautiful turn and the most beautiful emotions was blossoming between them ..LOVE..
This beautiful black and white VM done by krithika relate his story ..how he met ragini and lost his heart to her instantly..slowly he was getting that special place in her heart..
Ek haseen sham ko ..
So nice Saveeta.. I loved the pictures you have used to show the story of Anmol and ragini...
The way Ragini applies the blam and Anmol who has always wanted to hear some sweet talks of Ragini was in all eyes for her when she was talking how happy she ways
Such beautiful moements with the kids Tammana and Partner Khushi
I want to see them back soon they made Bidaaii so beautiful and worthwhile