There is more to the caring and love of ragini for anmol..in certain sweet small gestures towards anmol we have seen a wife caring for her husband..
How can we forget this scene..a lovely cute moment of husband..wife.
Anmol always the adorable husband not letting ragini know about his headache for her not to worry...he hid the headache tablets but he did know his wife was very smart..he tried to feign innocence about the tablets but his wife smart brain add the two and two and knew it was for him..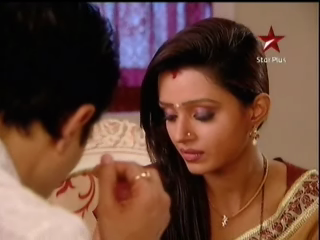 When ragini saw the tablets.anmol was like yeh kya sar dard ki dawa hein so innocently..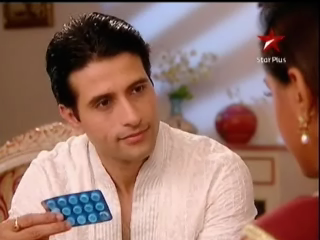 The more surprising part his wife caring towards him applying balm on his forehead..
Trust anmol with so much tender caring of his wife he was in his dream world grinning from cheek to cheek..
In the end anmol did not miss teasing his beautiful wife ..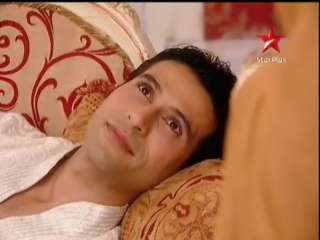 Ragini blushing and smiling wholeheartedly to the tease of her husband...
So beautiful and out of the world couple they made and such sweet simple scene did captured our heart.
For both of them it was this feeling..
Dheere dheere se mere zindagi mein aana.
Dheere dheere se dilko churana..
Slowly and steadily their love for each other blossom in a very deep one...


Edited by saveeta24 - 18 October 2011 at 11:56am