Hello ppl
2day episode was gud 4 me as I got 2 c all my fav ppl(excluding Panchi & Arnab)
Alina:The dreamy gal
Yes,I guess in watchin Abhay's dream she'll also leave Pia behind.Mana padeag Abhay k charm ko jo ladki latto hoti hai woh isse stalk karti koi bathroom tak koi ghar tak.Bell ring kari nhi Raichand's k house ki Abhay sakshat madam k sapno mai gutur gu karne lage
.So madam ka haseena nai typical hitler style welcome kiya but chandu mama k aate hi haseena k man mai sharat suji & le gayi chandu ko khopche mai but Chandu mama romance karne k mood mai na thai & bata diya chalo b ready 2 make pia ur fake bahu taki Abhay karde Alina ko apne pyar mai mad & baad mai usse chod k gana gaye I m bad,I m bad
.Dream alina ka abhi bhi tha wild so jab Abhay offered her ride she dreamt of Abhay caressing her hair aside.(I know bakwas tha but I need 2 rhyme).So Abhay Alina k dream mai baal peeche athane wale & Alina ki tareef karne wale ban gaye hai.
Jeh's luv 4 Abhay
Ab Alina aiswe dream dekhegi toh jeh ko kaise tolerate hoga.I mean Jeh is more posessive thn Pia whn it comes 2 Abhay
.I mean dream mai bhi koi aur jeh k Abhay k baare mai na soche.So dhoonda baat karne ka mauka & keh dala stay away frm my sis but Abhay toh Abhay'Mere toh character hi dheela hai' so kisi bhi ladki se kasie rahoon stay u wnt 2 bigarao my face thn I m waiting baby as I wnt 2 b tempted by ur touch.
Abhiya romance through phone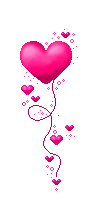 Ab Alina se romance khatam hua nhi tharkey Abhay Pia k saath chalu.Pia is behaving lke mad chika talking 2 herself'Oh my Abhay u r my angel
,How I wish I could tell every1 tht u saved my danish'Madam v all know how much u wnt 2 c Abhay in trouble but is it compulsury ki Abhay nai bacahya hai danish ko keh kar uski dhulwayi karwao.Chalo madam yahan kaise ruke & she called Abhay
& yay Abhiya extreme luv'I luv u,I luv u,I luv u & I luv u a lot' chalo ho gaya
.And wahan mushkiya maar rhe thai Abhay the vampy(He must b wondering'Wah Abhay raichand kya khoob kismat paayi hai 1 taraf Alina dusri taraf Pia na band bajayi hai')The modest he is Abhay nai kahan'It all coz of u jana.I m huamn jst coz of u.I was able 2 save danish coz of u'.Pia lke a small gal who got her fav toy was glowing
.Oh I have 2 admit Pia uff suku was luking gorgeous in her night more thn her morning clothes.But romance chand naam ki khalal aani thi but Pia nai zidh thani thi pehle u say u luv me thn I'll keep my phone.Abhay lke always have 2 give up 2 Pia's zidh & tortoise ki speed 'I-Luv' b4 u keh pata Chand ani beta finsih ur convo & Abhay nai rocket speed pakdi

& kahan 'I love U pia'.Gud kab tak Pia luv u ;uv u kahe.
Daddy-Son convo
Chand hardly cares ki wht Abhay wnt so he came there 2 give him order sab Abhay ko order hi dete hai whether Pia or chand.Yeh aur baat hai woh kisi k orders follow nhi karta.So daddy wnt Abhay 2 do fake romance wid Alina taki Abhay can enter Khurana house & can finish thm.Abhay baby interrupt bhi karan chahe toh daddy zor zor se chilaye
.I dont wnt 2 listen anything Abhay better do wht I say make Alina fall 4 u.Itna toh fall ho gayi Alina ab kitna fall hogi.Do this lovey-dovey talk wid her instead of Pia.Abhay the saint he is 'Alina is weak dad she will b heartbroken'.But chandu mama was not in mood 2 listen anything.Bhool mat u r khoon peeta bacha Abhay
,u r blood boy.Mere bloovita karz chuka & apne tharkeypane se Alina ko ghuma.And thn Abhay in dilemma
'How can I do this.I can't break Alina's heart nor I can give pain 2 Pia.Will Pia b able 2 understand ki whereever i go,whtever i do my love is only 4 Pia.
PRECAP:
Haye kya preacp tha dil khush ho gaya finally poco ki language mai chakle belan wali wife in Pia emerged
& keh dala mere pyaare tharkey Abhay evn if u r vampy I care hoot kisi ko aankh utha k bhi dekha I'll make ur bharta.And aww Abhay baby was so cute
2 say my heart beats 4 u only(Jhoot Abhay k pass toh dil hai hi nhi).Can I give u dhoka after all u r my hawa ka jhoka
1)Kya Alina Pia ka stalking till bathroom ka record todh paayegi?
2)Kya Abhay apne tharkeypane se Alina k dil ka kimma banayega?
3)Kya Jeh kabhi bhi Abhay k liye apne obsessive lover ka tag chod paayega?
Jaane k liye dekhte rahiye PKYEK
Mon-Fri:8:30 p.m.
NOTE:
Arnab ki kya prob hai yaar honewala damad thik ho gaya but inko dukh hai ki aise kaise?


Edited by cuteshrishti - 22 September 2011 at 10:30am