Originally posted by JZephyr
Nur - take a BIG hug for the caps girl
x3 (one for each post
)
Reserving to be back to do my bak bak on caps later, but who agrees with me about
how amazing Kesar's room is!!!
I remember Nur saying once, how the DOP loves to use shades of blue to touch up magic in the way his screen frames look, but oh I love the embers and glow and red
mingled
with the blues and shadows here! When I can have it my way, I want a room SO much like Kesar's!
These
shots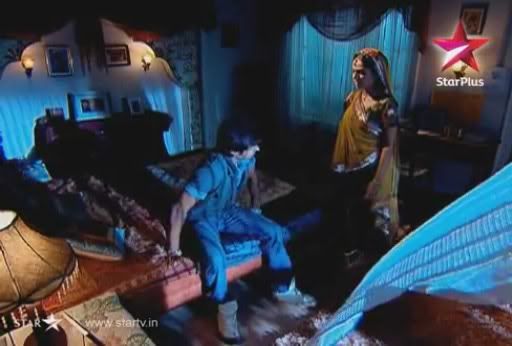 Hey thanks, Jzee
Will look forward to reading your detailed "bak bak" on the caps
Loved your write-up as always...especially your description of the muddy footprints...that was wonderful symbolism by the writers...symbolizing the "muck" that Kesar brought into the house by tracking his dirty footprints in...and how that disturbs the sanctity of the place.
And yeah Kesar's room is indeed gorgeous...the shadows, the blues, the reds wonderfully used by the crew as always...loved the touch of the billowing curtains in this scene too.