Chapter 32: Runaway
Catch the wind and runaway,
Far from the bottomless love,
The maddening fury of emotions,
And I shall set you free.
Let the tides sweep me away,
Like the words in the sand,
It'll be as if I was never there,
And you shall be free
PAST:
Maan Singh Khurana was smiling after a long time. Finally he was going to see his Belle.
It had taken a long time but he had managed to settle all his business in Delhi. No longer was his mother's company at risk and no longer was Dadi's health a concern. Everything had sorted itself out, leaving him free to go back to Australia.
He watched out the window of his plane, looking out into the beautiful ocean and wondered how much distance would it take to separate them. Even when they were far apart with ocean between them Maan felt her every moment. Yet even when she was close to him, he only wanted her to be closer.
He touched the box in his pocket. It was an oval cut diamond with split shanks on the side and value over 1 million dollars. It was the Khurana family heirloom, which the eldest bride would receive. He couldn't wait to put this on her hand and make it clear to the whole world that they belonged to each other.
And then nothing can keep us apart.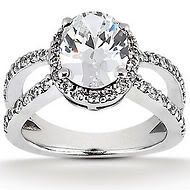 PRESENT:
Geet closed drove as quickly as she could to Khurana Mansion, wanting to run away as far as possible.
A part of her wanted to run right back to him and lose herself in the oblivion of love but she stopped herself because at the end she didn't deserve this happiness. All this time she had been holding on to her anger towards Maan as a lifebuoy to stop herself from drowning in grief but today that had been taken away.
While she was angry with Maan it was easy to believe that she had been wronged and wasn't responsible for the aftermath of their separation but now with no defence for her actions left, she could only see her faults.
She had shattered when Iman had left but she had gone on with life, fighting to stay afloat. Then she had effectively broken her relationship with her parents and her Darjii, still she managed with her friends. Through all that she hadn't fallen out of love with Iman neither did she hold him accountable. She knew that he wouldn't have left her without reason.
But then came the major turning point. She lost her child,, brother and her best friend. Losing one would have been enough but losing all had taken her grief to a level that was unbearable. It was then that she blinded herself to Iman's love, dismissing it and using him as the reason for her misery.
Today that luxury was taken away and she knew that no one else was at fault but her. Lily and Rahul died because of me! My baby died because of me!
All the years of separation from Maan were also her fault. She was the one who had written to Iman, telling him to never contact her. If I had been stronger we could have worked thing out. Maan had never questioned why she had told him to leave him alone, never giving up even in the face of her animosity.
Despite the depressive mood, she couldn't help but feel lightened by knowing that he hadn't betrayed her and their love hadn't been a lie. The memory of being with him and making love would forever be with her. She just hoped that he wouldn't let this love bring him down to her level of depression.
-----------------------------------------
PAST:
Geet and Lily were sitting on the sofa, with both their bellies bulging out. Lily was 35 weeks pregnant, while Geet was 28 weeks pregnant. While Lily was cruising through her pregnancy, Geet was having a more difficult time. Just last week the doctor had told her that she had preeclampsia and had to be monitored quite closely. Preeclampsia is high blood pressure as well as other organ complications during pregnancy.
This revelation had caused the whole group to worry because they all knew that this could lead to serious complications for Geet and the baby. So they all made efforts to keep her relaxed and made sure she was happy.
Seb was sitting in front of the two ladies with a marker in his hand and was trying to cajole the women into one of his weird plans.
"Come one ladies!" He urged. "It's not a permanent marker, so it'll come off."
"I am not letting you use my tummy as a canvas." Lily scolded. "Go and do something productive."
"Gi, at least you'll let me do it, right?" He turned his attention to Geet.
With a sigh she did agree. "Fine but make sure that it isn't too elaborate or hard to wash off."
Geet watched in amusement as Seb used her belly as his canvas, drawing a lovely floral image. There were roses, violets, lilies and even a sunflower. It looked like her tummy was blooming.
"Kung fu Panda seems to be enjoying this." Seb teased when the baby gave a particularly hard kick.
Geet turned to Lily, excitedly, wanting to show her Seb's work of art, "Look Lil, how beautiful does it look?"
But Lily was in her own little world, too distracted with her gloomy thoughts. Once Lily had reached her third trimester, she had become quite emotional and labile mood.
Geet was worried by the sadness in her face and quickly tried to find out the cause. "Lily what happened?" She nudged her friend with her elbow.
Getting out of her reverie, Lily explained, "I was just thinking that our children won't experience the love of a grandparent and that breaks my heart."
Geet knew how important family was to Lily since she had lost her own parents and now that they were estranged from Geet's parents there was no one to fill that spot. These thoughts also mirrored Geet's own feelings. It had never crossed her mind that there would be a day when she wouldn't be on speaking terms with her parents and that her child would never have their love.
Suddenly struck with melancholy, Geet bent her own principles. "Let's go meet them."
"But Geet-" Lily tried to protest, as she knew how much pride Geet had and that it would take a lot to force Geet back home once she had made a decision. But here she was offering to talk to her parents with her.
"I think we should make another effort to talk to them." Geet mumbled but inside she was just another child missing her parents. Everyday she would wonder what her parents would have told her, especially her mother about raising a child.
Rahul, who had been listening to the whole conversation tried to calm Geet. "Geetu, don't do something rash. You are in your last trimester and it would not be healthy for you to confront your parents at this moment."
"Please Rahul." She looked up to her brother, knowing that he wouldn't refuse anything for her. But this was more for him than for her. Rahul and Lily deserved to be recognised by their family.
"Okay." Rahul sighed, resigned to her demand.
-----------------------------------------
She ran into the Khurana Mansion, intent on taking away Meliara with her. However before she could reach Meliara she was accosted by Naina, who seemed eager to tell her something.
"Geet I need to tell you something." Her face was both excited and apprehensive, awakening Geet's curiosity.
"What happened Naina? Is everything alright?" Geet asked confused.
"The wedding is being called off." Naina blurted out.
"WHAT?"
"Seb asked me to'to marry him. Well technically I asked him. Actually I not as much asked as demanded." Naina started to babble in nervousness. "Well the point being that he loves me and I love him."
Geet blinked once, trying to see if she was hallucinating but surprisingly Naina was still in front of her. "What? Seb and you? Getting married?" Geet's head was spinning with the new revelation.
"Look, Geet I am sorry. I know you and Seb are engaged but I also know that you only love each other as best friends." Naina held Geet's hands as she spoke. "But he will never marry me unless you tell him to. He wouldn't want to leave you in the dark."
Geet shook her head to clear her mind and then couldn't help smiling as she saw Naina's apprehensive face. "Of course he will marry you, otherwise he'll have me to deal with."
-------------------------------------------------------------
"You are marrying Naina." Geet declared to her best friend. Her tone was both confident and left no room for argument.
Seb in his typical manner tried to make a joke out of it. "First Naina demands I marry her, now you demand that I marry her."
"And you will marry her." Geet laughed at her friend. "Just make sure you don't kill yourself during your fights."
"What about you and Mel?" This time Seb was deadly serious. "I don't want you to lose Mel in the custody battle. Naina and I can wait."
Geet's heart couldn't help but clench at her friends love. I am so blessed to have friends like this. "Seb I am not going to destroy your lives, as well as Dev and Meera's. Maybe those two will finally admit their feelings, instead of playing Romeo and Juliet." Geet tried to lighten the mood.
"What will you do?" Seb wouldn't allow Geet to change the topic.
And Geet finally did know what she had to do. Everything had fallen into place for her and she knew that she had to face up to her mistakes, otherwise she would be forever running away from herself. "I am going back to Australia to talk to my parents."
Seb was speechless at her announcement because ever since Mel's birth there hasn't be a single day when Geet has willingly brought up her parent's name.
"Geet are you sure?" He asked in concern.
"It's time I talk to my parents about Meliara and tell them that I won't be giving her up, regardless of how they feel."
-----------------------------------------
PAST:
Geet, Rahul and Lily all stood with their heads down as they were in front of the Handa elders. A mixture of sadness and shame filled all of them, even when there should have been no shame for Lily and Rahul.
"Papa, we are all sorry and we wish things could be fixed." Geet entreated.
Mohinder could only look at Geet's large belly and to him it represented all his mistakes. His heart was melting for his only daughter but another part couldn't bend. She had been all his dreams and yet she had failed him. He wanted to take her in his arms and protect her but his pride would not allow him to do so.
"Papa, please we didn't want to hurt you." Rahul patiently tried to explain to his uncle, the man who he looked up to as his father and who had treated him more as a son then nephew. He had never wanted to hurt his aunt and uncle because he loved and respected them too much. But neither could live a life without Lily. He wanted his family to love Lily as much as he did and he didn't want her to feel responsible for the situation.
But Mohinder was as stubborn as ever. "Go back home because this is no longer where you belong."
That one sentence was enough to make Lily and Rahul understand that it would take more time for their relationship to be accepted, but Geet wanted to try once more for her brother and friend. "Papa if you can't forgive me I can understand but please forgive them. They haven't done anything wrong and they just want acceptance from you."
Mohinder looked at her in anger. "Both of you are no longer my children, so why should my forgiveness matter?"
Geet's eyes filled with tears as she listened to her father. It was almost unbearable to face his disdain after having been his favourite person.
Rahul bent his head and managed to say. "We will leave, if that is what you want." He gently put his arms around both Lily and Geet, and walked them to the car.
Her head started to spin and she could feel her heart pounding. She clutched on to her brother as he made her sit in the car.
Geet knew that something was wrong but didn't want to worry them. However as usual, Lily noticed Geet's flushed face and immediately asked "Geet what happened?"
"Nothing, I just feel a bit dizzy." Geet tried to downplay the situation.
Lily though was smart enough to know that Geet was lying and turned to Rahul. "We need to go to the hospital right now!"
----------------------------------------------
Present:
"Mama do we have to go?" Meliara pouted at Geet, disgruntled at having to leave everyone behind.
"Yes jaan but we will go back home soon after." She picked up Mel and started to walk towards the immigration counter. "Now remember you can't have a frown on your face because the people in the counter won't let you through."
"Why?" Mel asked with curiosity.
"They will expect a smiling little girl from the photo in your passport but instead will see a frowning naught one."
"Why do they see the photo?"
"They have to make sure that the right person is going, not someone pretending to be you."
Mel's face was scrunched up in deep thought at what Geet had said.
Reaching the counter Geet quickly showed their passports but Meliara was still concerned. She explained to the immigration officer, "It's me Mel, I just don't have my teeth." She smiled at the man to show him her missing teeth.
Holding back on his laughter, the man pretended to not believe her. "Are you sure? Maybe we should see if it is true."
A more concerned Mel immediately said, "It is me! See it's me!"
" I believe you." Laughing the man turned to Geet, "Ma'am she is a lovely child."
I know, I am so lucky to have her, Geet thought as she gave a kiss to her baby girl.
--------------------------------------
Present:
Geet felt apprehensive at the thought of going back to her home town after such a long time. She couldn't help wondering if everything had changed there and if her hangouts were still the same.
"Mum, will we see kangaroos there?" Mel asked excitedly. "Can I ride one?"
Tweaking Mel's nose, Geet explained with amusement. "Honey it's very similar to London, so there aren't animals wondering on the streets. Also kangaroos aren't animals you can take a ride on, they would get hurt and would hurt you. But we might take you to the wildlife parks to show you kangaroos."
"YAY!"
Just then the Flight Attendant came up to them. "Ma'am we are wondering whether you would like a free upgrade to first class."
"Sure why not." Geet said, pleased with the change.
So Geet and Mel moved up the plane to their new seats. Mel was quite excited by the larger seats and the better gadgets to play with. After making sure that Mel's seatbelt was put on properly and that she had a cartoon to watch, Geet closed her eyes to take a nap.
Geet didn't know how long it had been but she was woken up by Mel's giggles and another familiar voice. Prying her eyes open, she looked up to see Maan sitting next to Mel. She quickly blinked to make sure that she wasn't hallucinating but still he was there.
"Hi Geet." Maan said with a smirk, enjoying Geet's confusion.
"But what are you doing here?" Geet asked.
"Knight is coming to Australia with us!" Mel explained with a big smile.
Geet shock her head, I should of expected this. Looking at Mel, she said "Honey, mama has something to say to Maan. So why don't you watch something else." Putting headphones over her ears, she made sure that Mel wouldn't be able to hear anything.
Finally she looked back at Maan. "Maan why are you doing this?"
"I thought that would be obvious. I love you." He reached over Mel to put his hand on her cheek. "How did you think that I would let you walk away?"
"I am sorry." She mumbled trying to look away, but he made it impossible by holding her face.
"Well you should be! This is the first time that I've been ditched after such an amazing-"
"Shush!" Geet immediately cut him off. "Mel will hear."
"Don't worry, Mel and I are already best friends. It's Mel's mother who has a problem with me."
Geet couldn't help but smile at him. It would be impossible to deny that her heart wasn't beating fast just because he was here and that she had immediately felt better having him here.
But still she knew that she wasn't ready for their relationship.
"Maan I am sorry but-"
This time she was cut off by one of the flight attendants. "Mr Khurana would you like anything to drink?"
"A cup of black coffee, make sure it's Brazilian blend and no sugar." He ordered.
"Of course sir. Mrs Khurana would you like anything?" She asked Geet.
Geet opened her mouth to explain that she wasn't Mrs Khurana but Maan beat her to it. "Oh she isn't Mrs Khurana, she is Dr Handa." Despite everything Geet couldn't help but feel sad at his announcement, knowing that it was illogical but a moment later Maan made her smile. "My wife thinks its archaic to take her husband's surname. And she would like a cup of hot chocolate."
"I'll bring that over soon." The flight attendant left with a smile.
"Why did you say I was your wife?" Geet tried to keep a stern expression while she demanded an answer.
"Hmmm'you are right. I did lie but we can remedy that quickly." He winked at her.
"Maan, I am not ready." She finally blurted out. "And I don't think I'll ever be ready." She looked away, not wanting him to see the pain in her eyes.
But he was relentless. Making her face towards him, he soothed her with words. "Do you love me?"
How could she lie to him? "Yes"
"Well then I will wait for as long as it takes." He brushed his fingers across her face.
"Why are you touching Mama's face?" Mel interrupted.
Guiltily Geet quickly pulled back, while Maan shamelessly smirked at Geet's flustered face. "Nothing sweetheart. He was just brushing something off my face." She haphazardly explained.
Oh god this is going to be a long flight, Geet thought with embarrassment.

------------------------------------
PRECAP:
Home
Accidents
NEXT:
Chapter 33 - Back home - Pg 124


AUTHOR's NOTE:
Loved all the comments! You guys rock!

Keep it up!

Okay some of you were confused about why Geet runaway but I hope this update makes it a bit clearer why she did. She has a lot of things to fix and she truly has issues to overcome. Geet has a lot of guilt as well which will be explored.
I hope you all liked the ring. The picture isn't the actual ring I wanted, this one is:
http://t1.gstatic.com/images?q=tbn:ANd9GcQzaTJdfYmmNQIgEaEBaipWsGkgMdtAJq7l2bbuGXO-cZVMYi3dOw

Please have look.
Those who want to be PMed, can you please send a buddy request. IT makes it much easier
PLEASE DO COMMENT and press the LIKE button!!
Nothing motivates me as much as reading your comments!
-SanjanA


Edited by maan-ki-sanjana - 01 December 2011 at 4:10am