Vanakam Namaste Namaskara and welcome dear friends
so we are having loads of fun eh
... with
vegetarian BBQ
chettinad chicken fry
hyderabad kabab hub
now its time to introduce something new to the forum
...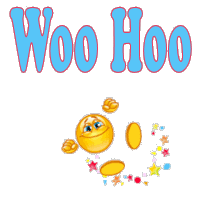 That is


Each week we will invite a popular comedian from the Woods ... to be played by our every so talented members
Every other member is welcome to ask the invited member any questions related to their movies and characters and the chosen memeber has to answer in the style of the comedian star
Note: No personal questions related to the celebrity!!!
so what are we waiting for
lets give a big clap for our comedian start of the week


SANTHANAM

Nanbendaa!!
Oorile 10 - 15 friendu vechirukavennalm santhosama irukaangan! Ore oru friend eh vechukittu naan padra avasaithai irukee.. ayayayayayooo
!!!
The above line of Sandhanam very much goes well for all of us here on Sensational South as we have to put up with a wonderful mokkai
!!
Itho engal paasa mani yai varuga varuga yena varavetkindrom...
Please welcome our Sensational South's Chella Thombhi
aka
ravasu rowdy and mokkai thilagam

RAVI.

So folks shoot out the funny questions.
Enjoy Lots!
Best Regards,
SS Team