Parul is beautiful, she has beautiful features and as Ragini she personified that beauty when the show took its leap , and beauty lies in the eyes of the beholder who was none other than Anmol her husband played by Apurva who always raised her of how elegant and beautiful and how Khoobsoorat she looked.
Krithika has made beautiful siggy's in grey shade(black and white) are just caprtivating
Ragini looks extremely beutiful and Anmol very handsome just like the couples who are classic in the chapters of the yesterday years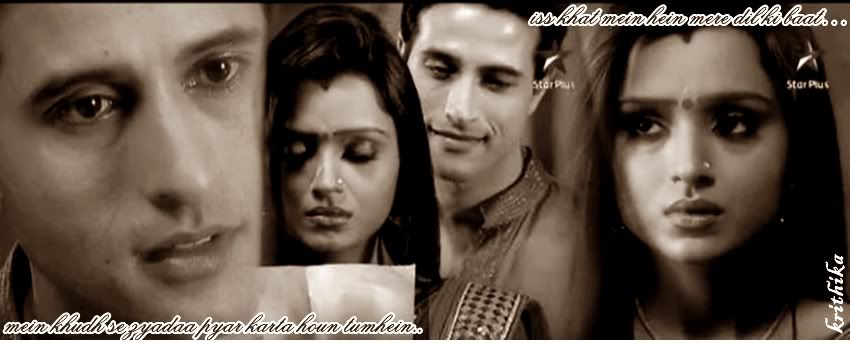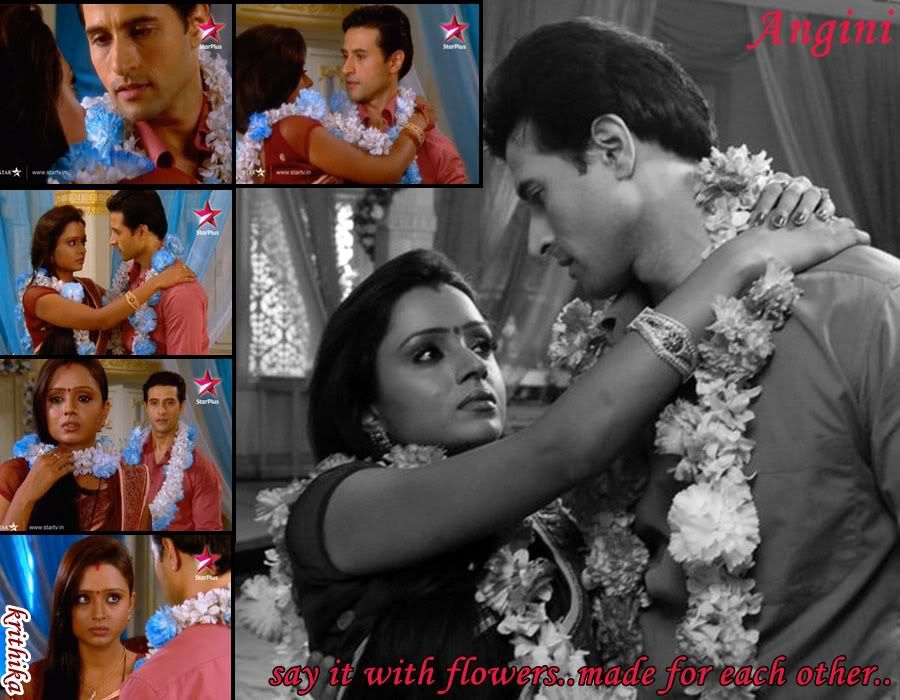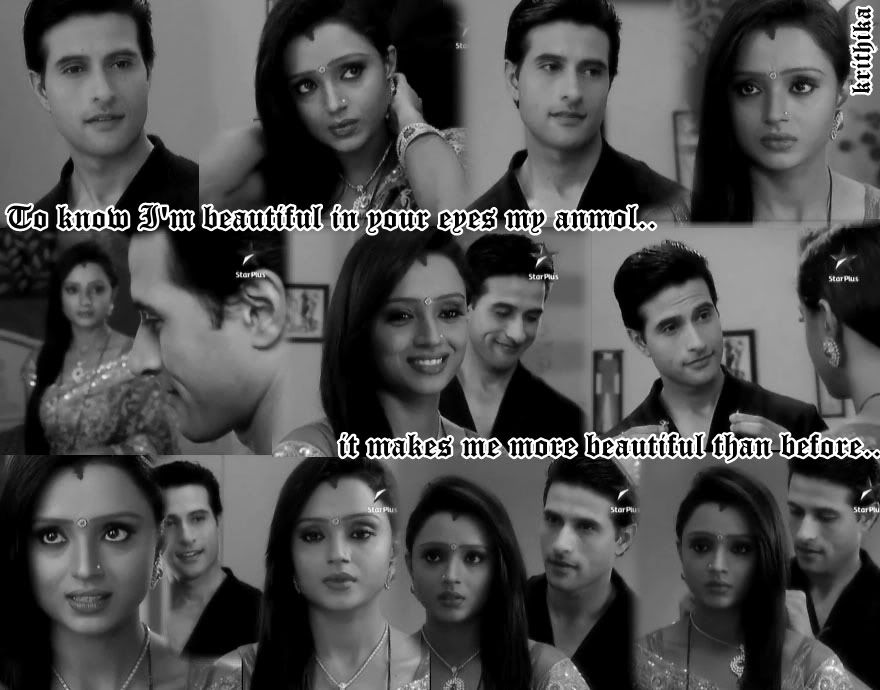 Oldie goldies somngs of the yesterday years are just so beautiful ...
And looking at this retro couple who have shown that love can be anything from just understanding and sharing ones sorrow to Anmol praising Ragini for how beautiful she is and how much he admires her even if it is to juts keeping to himself and smiling shyly and seing that Ragini can see how much he would love to sit by her side and say a few words, the grey black and white era captures these moments so well in the following songs which wok wonders on this couple..
Chaudavi ka Chaand
, This song is a classic, Anmol and Ragini have immense depth in their gestures, its so well shown , the subtle romance seen in their eyes, what is romance is just what they can show so beautifully, I could see sch depth in the song and the way the video shows how ANmol see Ragini with such passion like a divine beauty and no one else is there than her in her simple self she is just beautiful

Ishaaron Isharron Mai Dil Lene waley
, This is another classic song, Romance again need not be over board, its the way your eyes can speak and convey the passion you have, Anmol loved Ragini since so many years we were not acquainted by that, but when it was shown , there was no looking back, he would say it through his eyes, Isharron Ishaaron say , The meaning of Love after a period is define as the way a mature couple sees it in pure passion by the gestures of speaking , and making the women blush but still hide it as she loves it, Anmol would make Ragini smile by praising her by just through his eyes telling her and she would understand , and this was evident by her way of understanding what love means to her and what Anmol her husband would communicate with her. We saw this and the classic way was beautiful shown to us with a royal touch..

Main negahen tumarey cheheray say Hataoo Kaisay,
Anmol loved to look into Ragini's eyes, they spoke a lot she would'nt tell much whats in her heart , but her eyes were captivating for him to understand the depth of her love for him, He would admire her and understand that somewhere she would know that he loved her immensely and would get all that needed by the way she looked at him.. Love Passion and Romance all bundled so well , this couple Anmol and Ragini have shown the viewers the classic example of how thebeauty in love can be as simple and subtle as just talking through their eyes and the slow passion brewing up with their conversation..
Kudos to Apurva and Parul to have shown such depth in these characters...
This couple is just perfect and will stay this way as they have shown a uniqueness is just out of the world, Indeed Apurva and Parul compliment each other well
,
Hope to see these two again and Krithka I just want to thank You for these wonderful siggy's in grey and the VM's


Edited by shanti05 - 20 September 2011 at 7:43pm