Tum Mere Ho
I am writting this story keeping my favorite couple Rajat and Mugdha in my mind. Do comment if you like my story.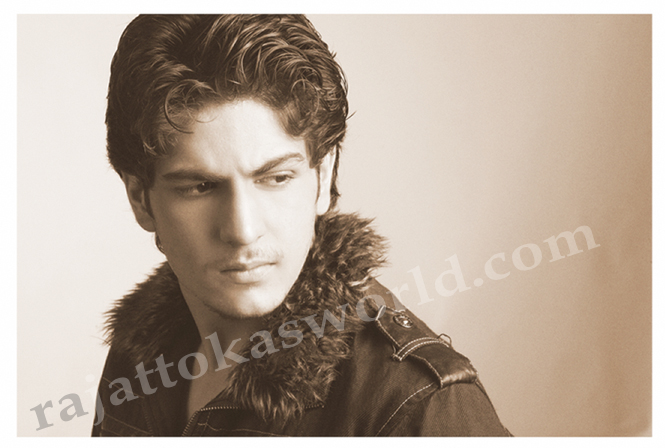 Rajat Tokas as "Prithvi"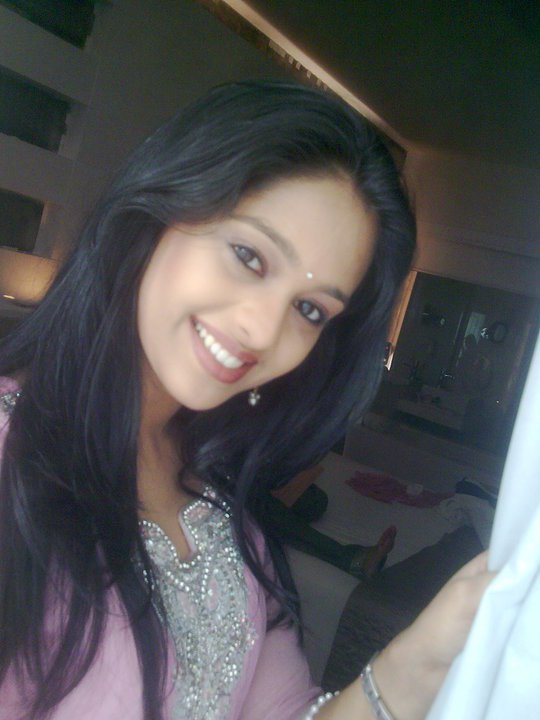 Mugdha Cheapekar as "Nandani"
Part1
The long lush green valley covered so many things and most of it was the beautiful college with young girls and boys. College was big enough to conduct many sport curriculum activities and other college functions and parties. It had 3 big buildings consisting of arts, science and commerce blocks. Students all over the world came to study in this enormously good institute which extended its roots all over the beautiful mountain of Himachal. It had separate hostels for boys and girls which was separated by a big wall and some wild bushes. Tall green trees stood on the outskirts of the college. DJM was a renowned college for decades now. It started in the morning at 9 till late 7 in the evening with students studying, chatting, playing and eating.
The college security was high enough so that the students do not get into any trouble. There were some senior students responsible for the security of the whole college. Prithvi was in charge of the whole campus security. He was a tough guy, with exquisite features, no one could dare do anything wrong in the campus. He belonged to very rich family and was far good in engineering studies, horse riding, skying, boxing. He had been boxing champion since last 2 years now. He was perfect for any girl to fall for him. Being the most handsome boy in the whole college all the girls had big crush on him but he never even looked at them.
Angad came running from the hall and brought for the first aid box.
Prithvi " why did you get this box"
Angad " for you, see your nose is bleeding."
Prithvi " keep it away or your nose will start bleeding soon, I told you so many times not to interfere with my game, now just leave and let me practice"
Rohan "common Prithvi, you should apply something else it will keep on bleeding and I cant fight if you get injured" he said sarcastically.
Prithvi "i hate when you talk, just once you could hit me and now wait and watch till I smash you down"
It was a tough fight between Angad and Prithvi. Both were strong and capable enough to hold the match unless one of them lost it completely. Angad could not go over Prithvi's anger and had a tight punch on his left side which made him fall and he got ear injury and was unable to get up.
It was February and new classes had started, new students were welcomed by the seniors with a big smile and fascinating. This whole gang of boys only wanted introduction of every new girl in the campus. They were sitting on the benches just outside their huge canteen and eyes towards the gate as freshers were coming to enter the college.
They were laughing or passing comments to every new girl and were enjoying. Prithvi got irritated and asked them to stop doing this stupid act and do something useful. He picked up his books and headed towards and gate towards the hostel to change his clothes and get ready for his boxing. There was huge rush at the entry gate and the exit gate was closed, so while he was passing the gate a pink duppatta came over his face covering it completely. He took it of from his face and she looked at him. Her eyes were not going off him while he was folding the duppatta and looking around while he saw her and gave the dupatta to her and moved towards the outside gate of the college.
Nandini kept on looking at him without blinking her eyes as if he had said something. Nandini was very beautiful shy and innocent girl. Her beauty was adoring to everyone and she kept her eyes on the ground while she walked and stepped the gates of the college when...


Edited by Dhanvi83 - 02 October 2011 at 8:43pm