Rajeev Khandelwal on why film on off–beat subjects excite him
Published: Thursday, Sep 22, 2011, 8:49 IST | Updated: Thursday, Sep 22, 2011, 8:49 IST
By Prachi Kadam | Place: Mumbai | Agency: DNA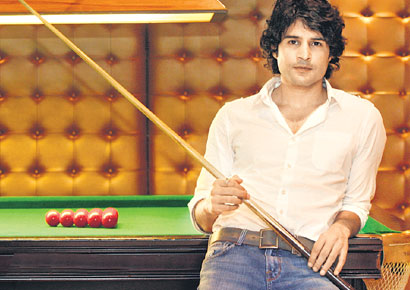 Actor Rajeev Khandelwal is back after his last release Shaitan which received great reviews though it wasn't very well received at the BO. However Rajeev isn't disheartened as for him it's theaudience reactions that count than figures. Besides Rajeev is now looking forward to reveal a new facet of his persona to the audience in his upcoming film Soundtrack.
His has been one of the most succesful transitions from TV to films in recent times.He made a debut with Aamir, a small budget film and also continued to be a part ofa few off-beat, small budget movies.
So is this an conscious effort? "Firstly, I feel that it is the content and not the budget that decides the quality of a film. Besides there is scope for all kind of cinema, be it commercial or off-beat or any other. The audience today isn't bothered about the banner. A good story will always be a winner, no matter what," says Rajeev.
Talking about his film, Rajeev says, "Right from my debut, I decided to do films that allow me to showcase my talent to the fullest. I am an actor who wants to do exciting things and want to be part of good films. Be it Aamir or Shaitan where I play a troubled yet honest cop. With Soundtrack too which a musical film, the journey of an aspirant DJ to an famous, arrogant DJ, it is a transition of the chartacter that excited me. The highs and lows of his life and the cost he pays for it, etc. Also I felt is a modern day revelation which I could portray well."
Rajeev does not regret having debuted in a mainstream commercial film? "I became an actor not just for money but because I wanted to be part of good cinema. Call it new age cinema or whatever but I won't do films which audience forgets as soon as they out of theatres!"