Bollywood welcomes its zombies and vampires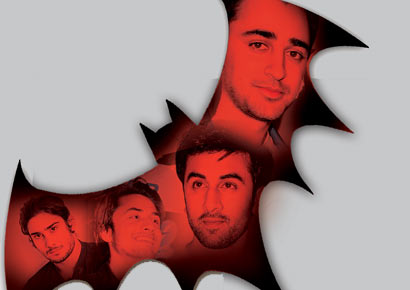 Horror was always with Bollywood, but now it's being taken a step further. Just like the teen Twilight andUnderworld movies which focus on vampire and werewolves, now, it seems Bollywood is waking up to this genre. With two films on zombies and one film on vampires set to release next year, B-Town is all geared up to unleash the blood sucking nocturnal beings and the flesh eating dead on us.
Three films that are going to set this new trend in India are the Abhay Deol starrer Shaadi of the Dead, the Saif Ali Khan starrer Go Goa Gone(both zombie flicks) and the vampire flick Bloody Veer.
So, are Indian audiences ready for this kind of film? "Why not? It's an innovative thing and people are aware of it thanks to some popular flicks in the West. Films like these bring risky and edgy stuff to the table. We are confident that the zombies and vampires are here to stay and will soon become an integral part of India's pop culture," film producer Sidhartha Jain explains.
Bloody Veer is possibly the desi answer to the cult Twilight series. According to our sources, the producers of Bloody Veer are in talks with four actors who might don the vampire avatar: Ranbir Kapoor, Imran Khan, Prateik and Ali Zafar.
"The producers are looking for some young talented actors. Right now they are currently in talks with Ranbir, Imran, Prateik and Ali. They will soon finalise on one of them to play the role of vampire Veer," says a source.
Says trade analyst Taran Adarsh, "Bollywood is exploiting this new genre. After all times are changing, andfilmmakers are keeping the youth, who make up almost 70% of audience, in mind when making such films. It's a welcome change."
http://www.dnaindia.com/entertainment/report_bollywood-welcomes-its-zombies-and-vampires_1591613
This is specially for Gauri.


Edited by -Farrah- - 26 September 2011 at 6:35am