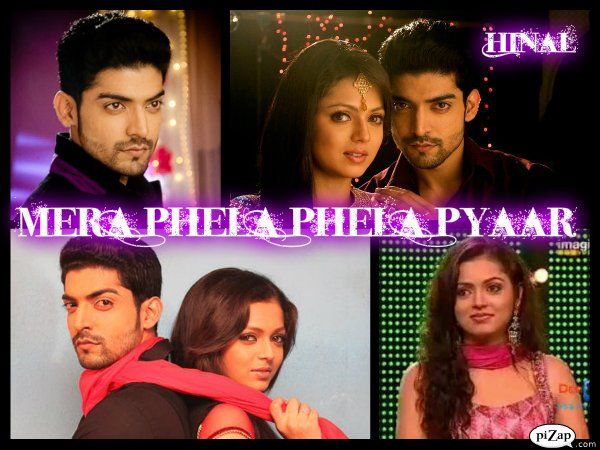 Part 19
6 months had passed but Geet hadnt showed any improvement. Prithvi n Pari were getting worried for Geet n Prithvi contacted all the top doctors in the world to get Geet treated.
Prithvi then got a call from his friend Omi who was a doctor n he heard about Geet n told Prithvi to come to London as he couldn't come to India as he had some problems. Prithvi then consulted the doctor who was handling Geet's case n the doctor told him to go ahead with the treatment as 1 of the best doctor in the field was going to handle Geet's case.
After a week Prithvi took Geet to London n got her treatment started as soon as possible.
2 months passed but there was no improvement in Geet n Prithvi,Omi n Pari were loosing hope that Geet would ever come out of coma but it is said that when all doors get closed God opens a door for u n the same happened in Geet's case n she responded to the medicine.
She came out of coma after 2 days but unfortunately she lost her memory. At first Geet never talked to Prithvi or Omi n neither to Pari. She always used to be in her room n used to be staring out of the window trying to figure out who she was???
After a lot of effort by all Geet started coming out of her room but she was not comfortable talking to anyone as she didn't remember them n she had lots of breakdown trying to remember them.
Then Omi told her to relax n give her mind some time to recover n she would surely remember all of them n then started a new journey of life for Geet n now Drashti as Prithvi always had fear for her security n as she was new in London n no one knew about her it was easy for them to introduce her as Drashti to everyone.
Another 4 months passed in Drashti getting adjusted to her new life n her family but she always got the support from Prithvi, Pari n Omi. She had joined London University n was completing her studies.
It was the day she lost her everything one year back when she got flashes of a guy pushing someone n then some house on fire. At first she didn't understand anything n ignored it but soon everyday she started getting the same flashes or sometimes there would be some new flashes of a girl crying but everything was so hazy that she couldn't see who it was. She later told it to Omi n Omi told this to Prithvi n Pari who told him that Geet was having flashes of the day she lost consciousness.
Omi then told Drashti that her mind was recalling her memories which she has lost n also warned her not to stress herself trying to remember them as it could be harmful for her. Though Omi had warned her Drashti couldn't stop herself from trying to recall them as she was very curious to know what happened n why was she crying like that but she didn't remember anything n fainted n Omi got to know that she was trying to stress herself by trying to remember her past n she got proper scolding from not only Omi but also from Prithvi n Pari who had panicked seeing her unconscious.
After that Drashti didn't dare to try n stress herself again as she was grounded for a whole month by the three n no amount of emotional blackmail, showing fake anger or making baby innocent faces melted them.
She slowly started liking Omi n even he was attracted towards her n Omi confessed his feelings on Drashti's birthday n she accepted n a new relationship started though they didn't tell Prithvi anything about it but they couldn't hide it from Pari as she had already caught them n she was the one who used to help them sneak out under Prithvi's nose.
Another 6 months passed n on Maan's birthday when Geet was sleeping she started feeling very restless n she again started getting flashes of her past life n this time she saw that someone was going to be hit by the truck but she wasn't able to save him this time n shouted "MAAANNN" n got up with a jerk. She looked around but there was no one around but she was still feeling very uneasy.
But she somehow calmed down herself n slept n the next morning she was thinking about who Maan was? N what did the dream mean? She was getting really confused though she knew her past but she didn't know the whole thing n neither knew about Maan. That day she decided to talk to Prithvi n went to his study but he wasn't there but she got some papers there n was shocked to see them. Those were some letters from some guy called Maan n few more from some detectives n she found out that her life was in danger along with others bcoz of some lady called Sameera. After that she tried to ask Prithvi n Pari but they feared that the entire truth may cause some problem for her n so they smartly changed the topic whenever she tried to ask n after few days even she gave up the thought of knowing the truth.
After 3 years of Geet moving to London she got a pic of their colg n was surprised to see her in a cute pink salwar totally different from her present look n Prithvi in causals n some other girls n guys along with Pari who looked so cute in her 2 pig tails. They were all laughing on some jokes n they all looked as a family. She then asked Pari about it n Pari then told her about her frnds n when this pic was taken n the fun they used to have but as she was about to tell who was whom Raj came n snatched the pic n ran away n then the tom n jerry game began with Raj n Pari.
Drashti liked Pari n Raj's pair a lot as they were made for each other n she had met him 2 years back n had an instant liking towards him n when she got to know that Pari n Raj love each other she was the one who helped them in telling Prithvi about their love. Though Prithvi knew that Drashti liked Omi but he also knew that she could never love him as she loved Maan but she never knew it was her love for him.
Soon 5 years passed though Drashti never gained back her memory until the last week before she came to india when she was shot. Though she remembered everything she never remembered the faces of people. But then another storm was waiting for her n Omi left her forever.
Flashback Ends
As Geet told about all the things happened in her life she didn't even realize that tears were flowing from her eyes. She realized it when Maan wiped the tears from her face. Geet looked at him in pain n asked, "Maan tumne ek bar bhi mera vishwas kyu nahi kiya??? Tumhe apni girlfriend pe apni best friend se bhi zyada vishwas tha??? Shayad main hi tumhara bharosa nahi jeet payi thi'" (Maan why didnt u trust me for once??? Did u trust ur girlfriend more than ur best friend? Maybe I wasnt successful in winning ur trust only...) n turned away.
Maan who was already guilty with all the wrong things he had done couldn't hear anymore n said, "Tum kabhi galat nahi thi Geet. Galat toh main tha... hamesha se'." (U were never wrong Geet. It was me who was wrong... always...)

Geet, " Par ab pachtane se kya faida Maan? Jo hona tha who toh hogaya'" (But what is the use of regretting now Maan? What had to happen has already happened...)

Maan, "Geet main janta hu ke maine job hi kiya galat kiya lekin kya tum ek baar meri baat sunogi ke maine yeh sab kyu kiya aur yeh sab kaha se shuru huva plz. Uske baad jo bhi tumhara faisla hoga who mujhe manzoor hai." (Geet I know that whatever I have done is wrong but will u listen to me once that where this all started n why plz. After that whatever decision u take I will accept it.)

Geet after a few seconds nodded n Maan started his story.
Flashback
Maan was a very happy child who had very loving parents n good friends. He was topper in school n good in studies. He loved his mom a lot n she had pampered him a lot but he always craved for a sister n after long time his wish was fulfilled as his mom was pregnant.
But they say that when u want something u need to give something in return n the same happened here. Though Maan was getting a sister he didn't know that he would have to give away his happy life.
Precap '
Maan's story continues'.
So here is Part 19
hope u all like it *fingers crossed*
Plz hit the LIKE button n Do Comment
Love,
Hinal
- Prev - Part 18 - Next - Part 20


Edited by hinal_maaneet - 25 January 2013 at 3:17pm