u know di i had thght tomorrow after finishing ma practicals... i will comment but i was not getting peace of mind i had 2 comment.. after all ma sweet sweet sis updated i dnt comment then hw i'll feel... and really wanted to comment but thnkx fr understanding... after reading ur ff... i was like...
u knw after reading this i could not stop myself from commenting...
so so so... no more bak bak only commment...
kya update tha... wowo...
actually gave me energy to study also...
it was awesome... just like all the emotions happy with full family...
funny.. coz of preet and sad because prem was
not there...
the update was superb di actually mein...
i was just crazy about it...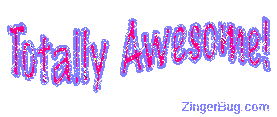 muhahha<3 loved the update...
preet: judaiyee jdaiyeee...aur itna intezaar karna paray ga heeriyai ko apnay prem kaaa!!!

lolz preet...
kuldi: kio kissi ko miss kar raha hai?
heer: nahi tu...aisi kio baat nahi hai
so cute heer missing prem i know very obvious but still...
she turned to go back in the house
suddenlyyy
aaahhh!!!!!!
stoped at wrong point ... cheating cheating cheating littereally cheating
and no precap also????? what is this di...
now what is is it going to be... and who...
prem????
hope fully...
thank u fr the wonderful update
thnkx fr the pm
sorry could not comment earlier...
take care..