hi di...
i thnk u have thght 2 update this now.. hume kya hai.. hume to sirf... update se matalb ...
it was awesome.. except that raj all was well.
. i m telling u even nw.. i m serioudly going to kill him one day...
he is so stupid my god???
bhagvan ne banate waqt kya banake is dharti par bheja tha vo vahi jaane..
and i thnk that priya is gonna be a big proble...mmm
y that raj always get jealous of premeer????
so stupid of him...
loved thew way prem taking care of heer in the bus... was sleeping so nicely.. so romantic...
heer's shyness.. wawa!!!!!
also... i got shocked... whn heer said raj's name but her reply was superb...muha<3
any ways the update was...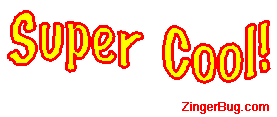 thank you fr a wonderful update and pm
"prem is my LIFE...he is the one n only guy in my life. he is not my best friend bt he is everything to me. v both doesn't believe in these things, v've been together since years n will remain."
everybody clapped n smield hearing thiz answer.
prem culdn't resist, he was just proud of his heer, he just got up n hugged her tightly n said "I LOVE YOU"
heer" I LOVE U TOO
and everybody starting whistling n hooting n shouting
i loved this...


Edited by vrushika - 30 September 2011 at 3:13am