:::My disasterous hell:::
After the whole nightmare of the teacher's ball Alina was determined to get the makeover of her dreams for ABHAY. Yes she was going to change herself for him. But mostly for herself. Her pride and self esteem took a battering thanks to the fiasco of her so called come on to Kabir. What a joke? Misha had shown her the risque moves and Alina felt so uncomfortable no wonder Kabir thought she was such a weirdo. Alina took comfort in knowing Abhay didn't see her as a joke. He was truly a magnificent gorgeous specimen of a vampire with a Soul whose aura transcended all norms of a living being. The undead didn't give much off other than black. Alina saw a range of colours in Abhay's aura spanning from red, showing his energy, strength, sexuality, passiona, fear, ego,anger. There was a hint of Orange declaring him as having tremendous self-control, ambition, courage, thoughtfulness, lack of will and a little apathetic. Alina loved the yellow Aura over the orange giving him optimismm with his hidden joy covered in deep despair, intellectually savvy, super friendly easily led with indecisiveness. Abhay had green in his eyes showing his peaceful conflicting nature, healing, compassion, deceit and his uncontrollable jealous streak. Then the electric blus piercing eyes showing his rawness of being a spiritualist, loyal creative, kind moodyness which often got marred by the violet aura of wisdom and intuition. Alina's connection with aura's ahd her see more shades to Abhay with an indigo feel showing benevolence, and a true seeker fueled with a pink outline of love, sincerity to friendship. Grey marred Abhay's usual dark nature filled with depression, sadness, exhastion, skepticism. Abhay was filled with a brown outer exterior aura showing he was opinionated and self involved but the black aura which Alina first saw in Abhay had fast disappeared. The perfect aura was white which was the perfect balance no human ever had this nor supernatural only an Angel was bestowed which such gift. Alina counted Abhay as one.
Right now Alina was filled with grey aura thanks to Jeh fighting with her over Abhay. She couldn't believe she blurted out her love for Abhay in front of Pia Abhay's ex but she was with Jeh now paving the way for Alina. Alina ended up on Abhay's doorstep. He'd been her only support system. Nobody understood her the way Abhay did. He was her one true friend and one true Love. Alina wished she could read Abhay and tell him how she felt but she didn't have the courage for it and being used to rejection Alina wasn't chancing it.
Abhay felt for Alina. It can't be easy living with a guy ok an animal like Jeh who always treated U like a second class citizen in your own home always scrutinizing U for being different. For being Unique for being a person with a voice. For standing up for what is right. Abhay saw parallels of himself in Alina. A tortured being trapped in shackles of duty over humanity. Abhay knew how bad Alina had it and felt sorry for her. He wanted to be her tower of strength. To be her moral compass and show her the light in her already dark life. Abhay saw the beauty of Alina which was skin deep. Alina oozed of elegance and of a wise beyond her years vibe off of her. Alina always made Abhay feel like he was normal even though he was abnormal. She didn't treat him like he was the enemy but as a friend a refreshing change. Abhay could feel the insecurity seeping through Alina and wanted to boost every aspect of her life. She deserved some happiness god knows how much she'd suffered at the hands of her family.
Alina saw Abhay came out of his home smiling at her sweetly-Hi Abhay. U ready?
Abhay beamed-Sure. So U sure U can trust me with your makeover? I'm not exactly the best person for the job. Pia is the fashionista.
Alina mocked-Oh please. I've seen some of the outfits she's been wearing and i know there is no way i can carry out her look. I look too awkward. She's already tried and failed. Her style isn't me.
Abhay loved Pia with his very being but he didn't approve of her dress sense either with half the boys ogling her-I see your point. What about Misha's rock chick look?
Alina mused exchanging a delayed pause-Not happening. I have no friends who know me well enough to know how i should look. U were the only person i could think of Abhay. You're a guy ok vampire but U know what looks good. I was hoping we could both maybe get our makeover together for dutch courage. (Alina was pretty p****d off at her brother for insulting Abhay having a go at him at home not that Jeh ever took notice of any of her outbursts) I don't want to go to College on my own looking so U know? Waise hi i stick out like a sore thumb. Main ek naya chapeter kolna chathi hoon. Aur main tumhaari saath yeh karna chathi hoon Abhay. Tum hi meri sab se acha dost ho. One i can rely on. One i trust my own life with.
Abhay relented- Okay then i will. For U Alina i'll do this. It won't hurt to shock some people out of their self absorbed world. Waise bhi maine kuch dino se kisi ki mu nahin band kiya. Maza ayega jab sab dekte hi reh jaye.
Abhay was taken back by Pia's own choice of shirt but she'd gifted it with love that alone was a priceless gift he'd ever recieved. Abhay had never been given anything in his existence. Pia had touched a cord in his life bringing colour into it. Unfortunately he wasn't into the brights but he'd worn the shirt in private for Pia giving her his usual killer smirks.
Abhay entered a designer Burberry store with all these dresses for Alina all in black. Abhay whsitled showing his appreciation.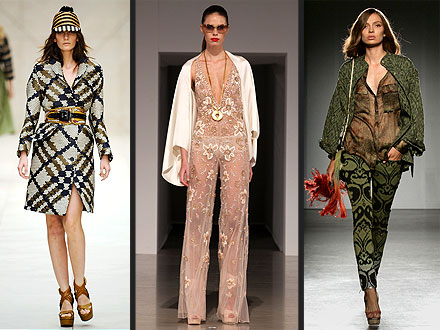 Alina checked herself in the mirror admiring herself but observed Abhay's reaction which seemed surprised by her transformation.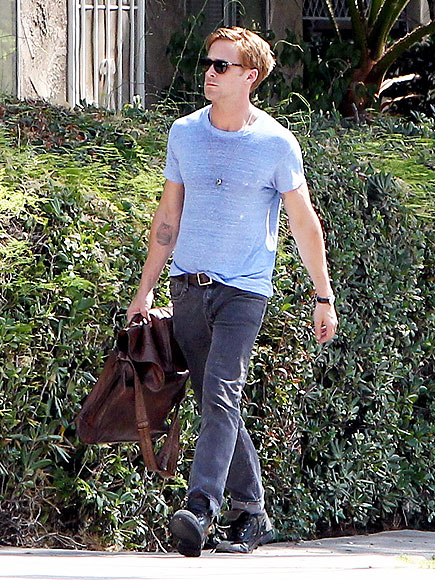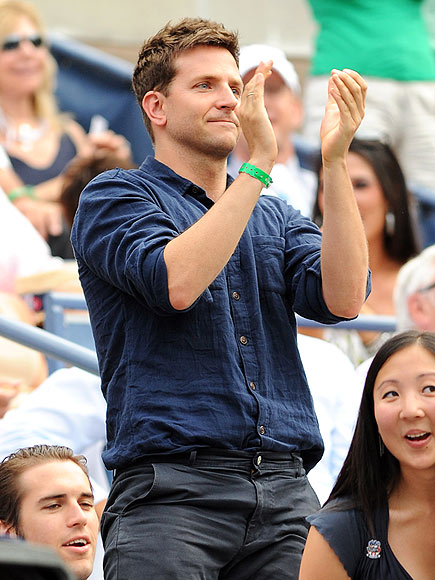 Abhay wasn't used to these colours but it was a refreshing new look on him and Alina couldn't take her eyes off of him.
Together they headed to College where they we're met by stunned faces in the crowd. Abhay held Alina's hand for support and all Pia could do was stare willing to see Alina spontaneously combust.
Misha and Kabir let out a sigh jokin-Wow Alina U have taken on Abhay's colour. Are U planning on becoming his dark princess with all the black going on? Yeh karishma kaise huwa? Abhay ne rihwat li ya koi bet tum dono ke beech kya kichari pak raha hain?
Alina proudly responded-So long as i don't look like a joke i'm all for becoming Abhay's dark princess after all he looks good in anything that's black right? And plus he'd kept me from looking like somebody elses shadow unlike Tracker and your good self. This is more me. Aur Abhay aur mere beech understanding hai. Tum nahin samjo ge.
Angad smiled-But U are looking too good Alina. Waise tumne khabie contacts lagaya hai? Tumhe kitna different lagti hai uske bina.
Alina smiled back-I know my hellish Makeover complete thanks to Abhay's expertise help. (Alina kissed Abhay's cheek) Thank U Abhay for this. I feel i have accomplished a mean feat. Tum aggar saath na dete toh mein yeh kar nahin pati. (Alina kisses Abhay's cheek with all the students grinning)
Abhay felt happy in seeing Alina happy but Pia was seething at him-Alina excuse me ok i have a little rendevous to make. Enjoy the floor show ok U deserve it. If theres any problem come to me.
Misha always knew Abhay had a soft spot for the under dog-Abhay what's the delio huh? Since when did the prince of darkness become the prince of light huh? And this new fashion guru act when did this kick in? Koi secret hai kya? Tum koi fashion line start karne ki soch main toh nahin ktunki tum black ke siva koi aur rang nahin dikhay detha jya? Colour blind ho? Alina koh bright colours peh na te yeh boring black kyun?
Abhay made a fake smile-Black is sexy Misha. Get with it.Ladkiyon koh black hi suit kar te hai aur Mere image ki saath colour acha nahin lagtha.
Pia curtly shot at Abhay-So's red? (Glaring at him) Tumhaari red shirt kaha gayi?
Kabir mused-Leave Abhay alone guys. Pia Abhay ne kabhi red koh haath nahin lagaya toh uske paas red kaha se ayega. Poor thing must have watched the movie black so everything is always black. Did U get them off the black market Abhay? What a role reversal. Jokes apart Alina U are looking too good but its not a come on ok.
Alina giggled shyly-Abhay koh bright colours nahin aise hi soft colours zyada suit karte hain. Usko white shirt achi nahin laga toh maine grey hi dediya.
Ruhi makes a lame joke-Jeh will be all over U Abhay. He will fall flat for U all the girls are alreday crazy and now so will all the boys huh. Who did the makeover?
Abhay smirked-Alina-I guess both our taste in colour suits us perfectly well.
Alina pulled a face-Don't worry Kabir i'm not into U. How's Abhay looking anyway. Angelic na. Abhay looks so sweet in blue.
Pia seethed-Yeah he likes to be everyones Angel when really he is anything but this. Uski toh main khair nahin. Alina tumhaari baal khuli huwi achi lagtha hai. Abhay ne tum par kuch zyada hi meherbaan hogaya.
Alina blushed-He is so sweet Pia. Meri liye usne apna hi style badal di so i don't feel so awkward. Abhay ki barapan dekho. He is breathtakingly handsome na.
Pia felt her claws about to come out with Alina praising Abhay calling him hot especially after her confession in the car to them of loving Abhay might have seemed harmless at the time but this was going to make Alina and herself feel the raptures-That he is.
Pia stomps off with Abhay making a fast getaway. Abhay took Pia behind the College gates.
Abhay pulls her into his arms-I did this for U Pia.
Pia still mad-But U couldn't wear red?
Abhay pacified Pia with-Its the colour of love U want me to flaunt that i am in love and people won't suspect a thing. This way nobody will know what is going on between us.
Pia was a little unnerved by Alina knowing full well she was in love with her man-Abhay i can't bear any woman laying a claim over U or even changing U. Only i have that right? I own every inch of U ABHAY RAICHAND. U belong to me forever.
Abhay kissed Pia gently-Pia i am certified yours OK. Now give me your cute smile nad hug me with your sweet arms enveloping me into your world Pia.
Pia hugs Abhay melting in his arms-So U really let Alina change U? As if i didn't have enough competition with your stupid black jacket which U allowed Alina to get rid of and not me. Mere liye ek sauten laane ki sochna bhi mat warna main tumhaari band baaja doongi aur uske baad Alina ki ankhen noch doongi. Aur apni aap koh jala doongi. I will set the world on fire ABHAY. If another girl so much as even looks at U Abhay i will kill her then i will kill myself.
Abhay smirked getting a little turned on by Pia's jealous rant-Did anyone ever tell U how hot U look when U are angry. (He brings Pia closer so she staring into Abhay's longing eyes craving for Pia to want him just as bad as he wants her) Pia she's just a friend U are my life. U are my WORLD and U are my HEART. U are the very DREAM i have dared to dream if U kill yourself then your ABHAY will never want to live a life without U for it means nothing without U.
Pia began to melt away into ABHAY'S sweet talk. He always managed to make her feel every word and let it vibrate into her like the words were coming out of her own mouth-Abhay i love U and i can't watch another woman with U. The thought of her vision of U makes me mad. U are only mine ABHAY. MINE. I will never share U with anyone do U hear me?
Abhay chuckled-Yes i do but i can't bare another man's arm around U either Pia.
Pia sighed (Pia couldn't stand Jeh's very touchy feely effect on her either. He was always a little rough like he wanted her at any cost especially around Abhay but life was always full of complexity)-Okay then i guess we are even huh? Jeh is just a friend U are my one true love.
Abhay mused-So you'd really knock me out in a fight? Here i was thinking i had the most gentlest lover ever instead i have a she-lion on my case.
Pia kissed Abhay on that note-Good. Only i lay claim over U. And if need be for U Abhay i can turn this world upside down and even fight U for U. If U can be my Angel Abhay then for U i can be an animal too. (Pia smiles brushing her lips on Abhay's cheeks and then whispers) U look good in subtle colours Abhay. But why did U have to place poor Alina with Black haa she doesn't live in darkness Abhay. And i fear she is falling in love with U.
Abhay smirked back thinking Pia if only U knew-I know. But Pia is it my fault every girl in this town falls for me huh? But Alina is different she would never fall for a vampire like me. I don't even spend much time with her. She's not like all the other girls. She isn't even into guys. And Jeh would nip it in the bud before she even dared to think. U have nothing to worry about Pia.
Pia finished preferring to keep Alina out of their conversation. She trusted in ABHAY and in their love for each other but part of her feared this bond Abhay had with ALINA was going to create problems for them. Pia was now cool and all she wanted was her ANGEL mail ordered from above just for her-U have changed from a Dark prince into a heavenly Angel in those colours. And i love U. Now U can dress for me in my colours (Eyes Abhay) in secret of course so i can unwrap U with my eyes.


Edited by matwamango - 21 September 2011 at 11:44am