M&G…Lambi Judaai… Part 30
Maan was so happy that geet was laughing again, he had missed that laughter so much. Ever since he had come to England, he had missed being with geet, but whenever he got the feeling he was missing her he would just reason himself saying it was just because they were very close 'friends' nothing else. But now he started to understand that what he felt for geet what was much more than friendship, he just didn't know what it could be, he never believed in love, so why was he acting so strangely now, was he really falling in love with geet? was that the reason for his strong attraction towards geet? He just couldn't understand anything, all he knew was that he had started to feel something very strong for her.
Maan was again day dreaming, geet thought.
Geet (self-thought): uff iss ladke ka main kya karoon, he's off to his dream world again.
Maan and geet finished their lunch and maan decided there was one more place in Virginia waters that wanted to show geet and he was sure she would love it.
The place was called puch bowl, it had all sorts of flowers, bushes and bushes of flowers, of all colours, and as maan had said geet was in love with it.
If there was one thing geet adored the most , it was flowers, she just loved all the colours an designs of the different flowers but of course her favourite was Red Roses, she thought it was typical but ever since she had fallen in love with maan there was this strong attraction she had for Red Roses.
Maan noticed geet was staring at the Red roses a moment too long, and that's when an idea flashed in his mind, but it would have to be executed a little later.
By the time maan and geet were done looking around it was 4'oclock, and maan suggested they head out for shopping otherwise the traffic would just be crazy.
Geet didn't want to go just yet and leave this peaceful atmosphere, but she knew maan was right, so she reluctantly nodded her head in agreement.
Maan noticed the sudden sadness that took over her face and understood that she didn't want to leave the place yet.
Maan: Geet, how about we go for shopping and then on the way back we can come here for sunset, it's actually quite beautiful at sunset, so what say?
When geet heard that, her eyes instantly lit up and her frown turned into a huge smile and then… she hugged him.
As always is just a friendship hug but now for maan it felt much different, this time when sHe hugged him, it was as if a current passed through him, as if time had come to a halt. He felt as if he could keep her in his embrace forever.
Geet who was so excited didn't realize what her simple 'friend' hug was doing to maan.
Both set out for shopping. When they arrived geet was amazed by the shopping centre they had come to.
The shopping centre had two floors and a basement, there so many different shops, and most of them were designer. It's not like she hadn't seen such shopping centres in India , but this one was much different probably because nearly all the shops had western style clothes.
Geet wasn't really used to wearing western style clothes in India but now that she was studying In England, she knew she would have to change her style at least when she was at uni, and this was the reason she had wanted to come shopping.
Geet dragged maan from one shop to another, buying new tops, jeans, shoes, accessories etc. maan just didn't know if geet was going to stop, so he thought of reminding geet about the plan they had made.
Maan: Geet, tum aise hi shopping karti rahi toh hum kabhi bhi sunset se phele nahi phonch paaenge.
Geet: oh god, main toh bhool hi gaaye. What's the time now?
Maan: you're lucky that its only 6:15, sun sets at 7:00
Geet: Thank God, Chalo phir, what are we waiting for lets go.
Maan rolled his eyes and took some bags of geet an d they made their way towards their car.
By the time they reached, it was 6:45 which meant only 15 minutes till sunset, so they could easily be able to enjoy it.
Maan suggested sitting at his favourite spot which had a great view, it was just by the lake, and when the sun sets the reflection would make it even more beautiful to watch.
Maan and geet sat down comfortably waiting for sunset, talking about general things, well mostly geet talking as usual and again maan was lost in her eyes and her way of explaining animatedly.
Soon the sun began to set, and the whole atmosphere became cozy and romantic, geet was looking ahead, she didn't even realize that she had come closer to maan and now was snuggling close to him enjoying the beautiful sight in front of her.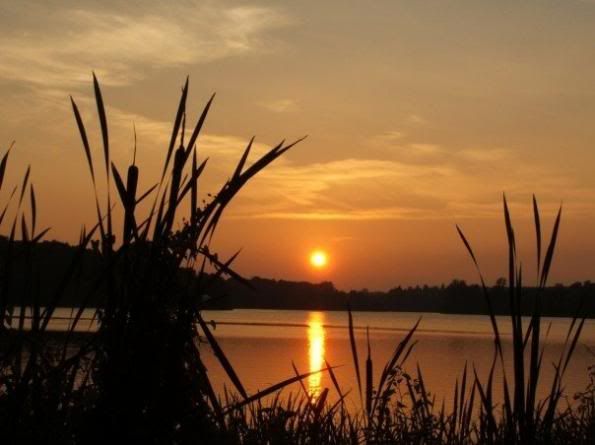 Maan couldn't be happier, today had been by far the best day out, and what better way to end it. Maan was completely lost in geet that he forgot everything; he gently brought his finger under geet's chin and made her look into his eyes, and slowly started to bring himself closer to geet.
Geet started breathing heavily seeing maan bring his face towards hers, and closed her eyes feeling butterflies flutter in her stomach, she didn't know how to stop herself, or maybe didn't want to stop herself, she just let whatever that was happening happen.
Before maan knew it, he took geet's lips into his, letting all his hidden feelings pour out, he just couldn't keep his urges in control any more, the urge to touch her, feel her lips under his, to make her his.
Geet couldn't believe this was actually happening, she thought she was dreaming at first, she felt as if she would open her eyes and find herself alone again, but when she felt the kiss deepen she knew that it was reality. Not being able to hold her feelings in any longer she kissed maan back with the same passion.
They didn't know how long they were in that position for, but they finally broke apart as both were in need for air.
Maan couldn't believe what he just did, did he just kiss geet? But whatever happened he didn't feel guilty for doing it, in fact he felt it was the perfect thing to do right then, and obviously geet didn't feel bad as she had responded with equal passion.
Geet was blushing badly, she was looking anywhere but towards maan, she couldn't get the courage to face him now, she was just so embarrassed.
Ok guys, so we're sure this part was much awaited
, please do let us know if it was rushed, sorry not so great at describing such scenes
, please do Comment(please it really does motivate us, we love reading your comments
) and dont forget to hit the like button
Love from Hiraa and Saba xx