M&G... Lambi Judaai... Part 26
Geet woke up excited in the morning. It was her first day in university. She didn't want to think about yesterday. Even after she had eaten her Maggi's, which were delicious she still didn't talk to Maan. So he thought it was best to leave her and let her get some rest. Geet went out and asked Nakul where Maan was. Nakul told her that Maan had already left for university.
Geet (self-thought): Good he isn't here. I'm not ready to talk to him yet. But I feel kind of lonely, like something is missing from me. There is part of me that wants him here but part of me that doesn't want to talk to him.
Although Geet was excited about starting university, she was also nervous. She had hoped that maybe Maan would have shown her round as they were coincidentally going to the same university. But she knew that wouldn't happen, so she got ready and made her way to the university.
Geet was amazed when she arrived at the university. She was going to be studying at the Royal Holloway University of London.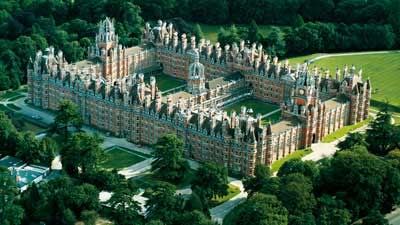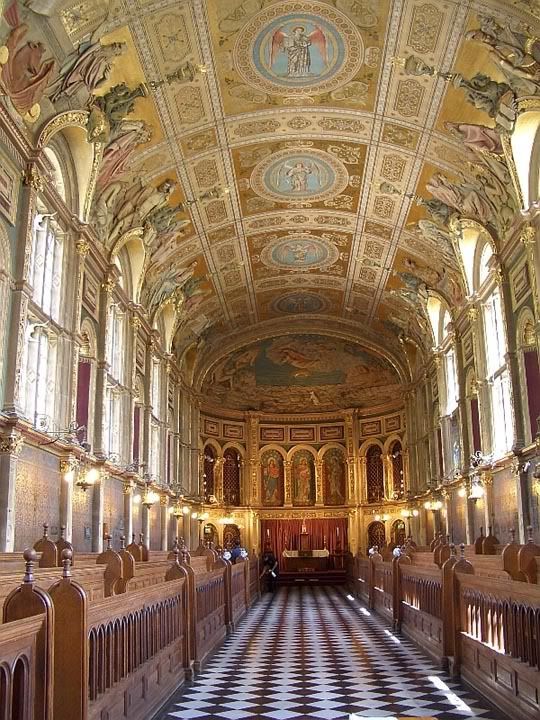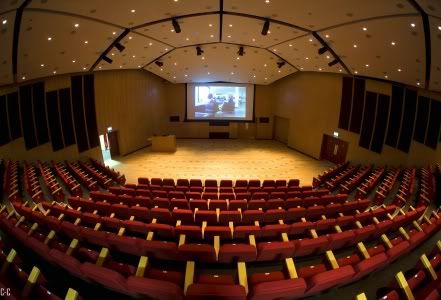 Geet (self-thought): Wow, it's so big! How am I meant to find my way around here? I am bound to get lost. Oh I wish Maan was here.
Geet was starting to feel really worried as she made her way inside. She was even more shocked when she saw the interior.
Geet slowly began making her way inside the university, her thoughts lost in its stunning design. She was so amazed by the design that she didn't realise when she bumped into someone.
Geet: Ohh sorry, I wasn't looking
Guy: It's alright don't worry, anyways are you new?
Geet: Yeah, it's my first day
Guy: Cool, my name is Dev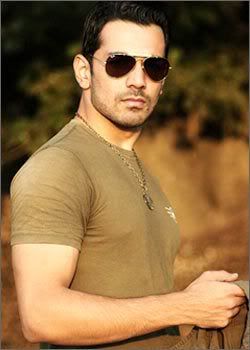 Geet: My name is Geet
Dev: You looked lost, do you need any help?
Geet: Yeah I do actually, I'm looking for the Art department
Dev: What a coincidence! I'm doing Art as well. Come on let's go
Geet was happy and relieved to have found someone to help her. Dev seemed like a nice enough guy and Geet didn't mind being friends with him. However, little did she know what his intentions really were.
Meanwhile Maan was walking towards the lecture hall with Arjun when he saw Geet.
Maan (self-thought): What is she doing here? She never said she was coming to the same university as me. If I had known I would have waited for her.
Maan decided that he would talk to Geet later so continued to make his way towards the lecture hall, however he was stopped in his paces when he saw a guy was walking with Geet. He didn't know why, but somehow for him it felt odd. It felt like that person was taking the position that he should be doing.
Maan (self-thought): It doesn't seem right. I should be the one there helping and guiding Geet, not someone else. Yet why do I feel like this? Why do I care about Geet so much? I know we are best friends and have been for a long time, but so what if she is with another guy, why should I care? But it seems odd seeing her with someone else.
Maan was confused as to what was wrong with him. His mind was telling him to not care about it and forget. Yet his heart was telling him something else. His heart was telling him that this was a sign. That maybe Maan was jealous.
Maan (self-thought): Why would I be jealous for? Geet is only my best friend, nothing else. I don't have those feelings for her to be jealous. But why does it hurt me seeing her with someone else?
The question continued to eat through Maan's mind throughout the rest of his lecture. He couldn't concentrate on anything. As he made his way towards the canteen for lunch, he searched the room for Geet and saw her sitting with that guy. The sight of them together started to make Maan angry. His eyes were glued on the both of them throughout the whole lunchtime. Once the bell went Maan gathered his belongings and turned around, however they had both disappeared.
The rest of the day progressed slowly as questions kept on circling in Maan's mind. He decided to talk to Geet when they were at home, at least then he wouldn't have to face seeing that guy with her. He made his way home walking slowly, pondering about the questions that kept floating in his mind. Am I jealous? Why do I feel pain seeing her with another guy? However, he was pulled out of his thoughts abruptly when he heard a scream come from an alleyway.
hope you liked it , please do comment, and dont froget to hit the like button
love from hiraa and saba xx