M&G... Lambi Judaai... Part 12
The next day, everyone gathered their belongings and made their way towards the coach as they were returning to the school. Everyone was happy to be returning as they had all missed their families.
Geet: I can't wait to get back home and show everyone their gifts
Annie: Yeah me too. I have missed Daadi so much
Everyone was settled in the coach, and they began their journey back. Geet was in a good mood after last night's party. She had really enjoyed and never knew that Maan would organise a surprise for her.
Geet (self-thought): Yesterday was amazing. I can't believe that Maan actually organised a party for me. I mean ME, just so that I forgive him. And this necklace he brought is really beautiful, he actually has good taste.
Annie: Geet, stop daydreaming, tell me what were you thinking about?
Geet: Oh nothing, just yesterday's party
Annie: I know it was great. And I so love the necklace Maan bhai got you, I'm so jealous
Annie was also happy for her own reasons.
Annie (self-thought): I am so happy Geet forgave Maan. I was beginning to lose hope in her becoming my bhabi.
Meanwhile, Maan was sitting with his friends and was also thinking about the party.
Maan (self-thought): Thank god, Geet mujhe finally marf kiya. And I am so happy that both her and Annie liked the party. I was really worried that they would hate it.
Within a few hours, they all arrived back home. Geet ran to her parents and gave them a big hug.
Rano: How are you Geet? We have missed you so much.
Geet: I have missed you both too, come inside I've got to show you what I brought
Annie and Maan went to Daadi and also gave her a hug.
Daadi: How have you both been? The house has been quiet without you.
Annie: We had so much fun, we have got so much to tell you
They all went to their houses and began showing their families what they brought. Geet showed her parents the presents she had brought them.
Mohinder: Thanks beta, you shouldn't have
Rano: This necklace is beautiful, now it's time for your birthday present
Rano gave Geet her present, which was wrapped in gold paper and a silver tissue bow. Geet opened it and tears began falling from her eyes. They had brought her a beautiful pair of pink earrings.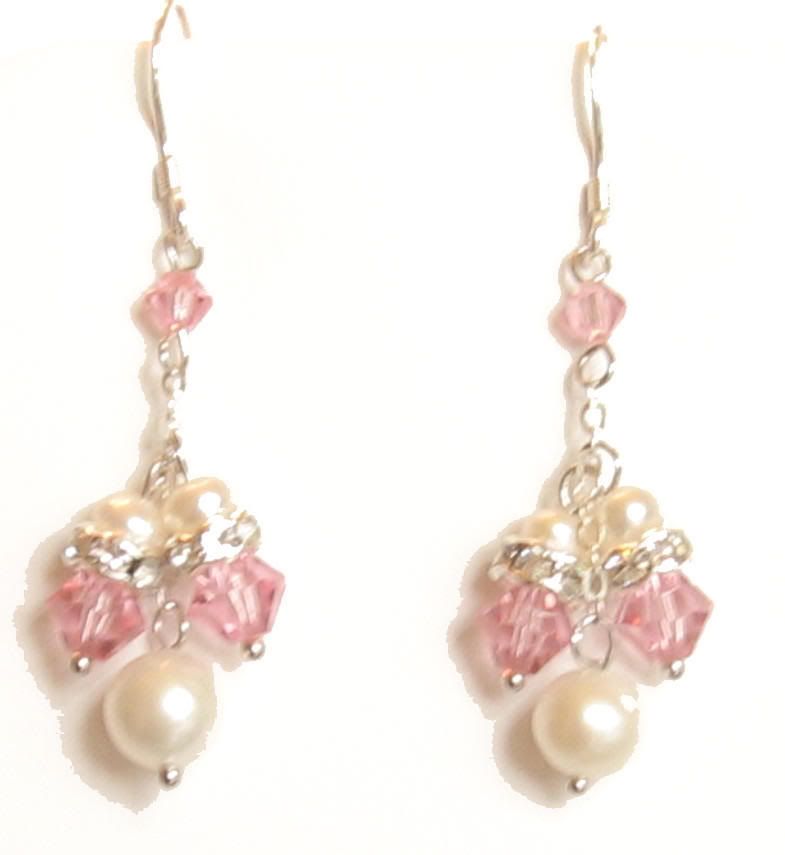 But it was something else that made Geet cry. Her parents had also brought her and engraved bracelet that read: My Darling Daughter.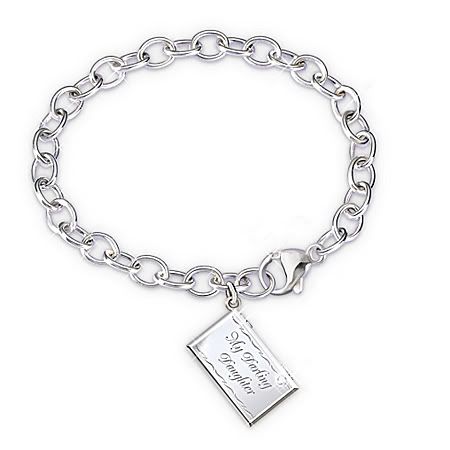 Geet: Mum, Dad, thank you so much, i love it
Mohinder: Anything for our perfect daughter
Rano: Now go and get ready for dinner, I've made all your favourite things.
Geet went upstairs really happy as her birthday had just been so perfect. She never knew her family and friends were so caring and loving. She began unpacking her bag when she came across the mala she had brought for Daadi and the necklace she had brought for Maan.
Geet: Ohh I forgot to give this to them, wait I'll go now quickly before dinner.
She made her way downstairs and told her Dad that she was going next door.
Mohinder: Ok beta, but be quick
Geet made her way to Maan's house and knocked on the door. Annie opened it
Annie: Geet, you already missing us, come in. Wow, your earrings look so nice.
Geet: Thanks my mum and dad brought them, I just came to give the gifts I brought for Maan and Daadi
Geet went into the room, where Daadi was sitting.
Daadi: Geet beta, how are you?
Geet: I'm fine Daadi, look what I brought you
Geet showed Daadi the mala she had brought her.
Daadi: Arre Geet, you shouldn't have. It's perfect thank you so much
Daadi lovingly put her hand on her head
Geet: That's okay. Is Maan in? I need to give his present.
Daadi: He should be in his room
Geet went up to Maan's room and knocked on the door.
Maan: Come in
Geet: Hi Maan
Maan: Hi Geet, you ok?
Geet: I just came to give you something I brought for you on the trip. I didn't get a chance to earlier.
Maan: You brought me something? Really?
Geet: I know I was angry that day, but I just saw this gift and I knew you would like it
Geet took out the chain she had brought for Maan. Maan looked at it carefully without saying anything.
Geet: Do you not like it?
Maan: No no, it's perfect. I've been looking for this type of necklaces for ages
Geet: You actually like it?
Maan: Yeah, honest, it's great
He put it on and began showing it off to Geet.
Maan: What do you think?
Geet: It suits you, anyways I have to go or I will get shouted at by Dad
Maan: Ok, see you
Geet began making her way out when she realised something.
Geet: oh i nearly forgot, This necklace you brought me has two chains. I think you should keep one of the chains to symbolise our friendship
Maan: Yeah, friends forever
Geet was about to hand the chain in maans hand when he says
Maan: ab laayi ho toh pehna bhi do
Geet smiles and puts it around his neck
Geet: there, perfect
All of a sudden geet starts laughing, which confuses maan as to what is so funny
Maan: kya hua?, whats so funny?
Geet was still giggling and says
Geet: woh, tumne itna kuch apne neck par pehna hai toh funny lag ra ah hai, you look like a girl
Maan(mock anger): kya kaha tumne, I look like a girl, abhi batata hoon tumme
Geet runs out of his room with maan running behind, then daadi appears and geet goes and hids behind her
Geet: daadi mujhe bachao maan mere peeche para hai
Dadi: arre aap dono phir se shuru hogaye
Maan: dadi do you know what she said to me that I look like a girl
Daad: kya tum aur larki how? Her eyes then fall on the two chains maan is wearing and chuckles
Daadi: arre yeh kisne diye ?
Geet: woh daadi, jis pe M likha hai who maine diya aur jo dusra hai who maan ne mujhe mere birthday per diya actually uke do hisse the toh maine socha ke eik hissa maan ko de doon hamare dosti ki nashani ke tor pe
Daadi: kya tum dono ki dosti hogaye?
Dadi was completely oblivious to this as maan did not tell her.
Geet: haan apko maan ne nahi bataaya
Daadi: yeh kab hua?
Geet: camping trip se pehle
Dadi: acha ?
Geet: matlab maan ne aapko nahi bataaya, shayad bhool gaya hoga
Maan put his head down guiltily , he actually didn't find the need to tell anyone as he never shares his feelings with anyone anyway not even with annie or dadi he just never found it necessary, on the other hand geet was a complete contrast she would tell all her friends and family and share her happiness and sadness, but yet she still knew who not to tell too.
Geet: oh no mujhe toh ghar janaa tha, dad ko kehke aayi thi kai jaldi aajaongi aur dekho kitna time laga diya, mai chalti hoon daadima, bye.
Geet(self-thought): mai toh paka gaye aak toh meri band baj ke rahi gi, baba ji bacha lena.
Next Part: Part 13
Please comment and let us know what you think. Don't forget to hit the like button. Enjoy!!!
Love from Saba and Hiraa xxx


Edited by XMaanxGeetX - 21 June 2011 at 4:35am