Hello frnds finally I m here with the next part of Dil Mil Gaye. Sorry for d delay bt was busy yesterday. I hope u enjoy this part.
Simi from now onwards I would give u an English translation of every difficult hindi word in d bracket. Do let me know whether this has helped u or not n if u r not satisfied I will try to give a separate update in English especially 4 u bt I can't stop writing in Hindi coz all of us relate maneet with their characteristic hindi convo.
Love ' Piya
PART 18
Mahi mahi'' (background music)
Geet always wanted their first kiss to be special and here it was she felt that it wasn't raining but actually d entire universe was showering d most divine blessings on them
This thought itself made her happier and d kiss deepened n became more passionate
Both of them were completely lost in their own world, a world which belonged solely to them' solely to their love' exclusively to the thousands of unsaid and unheard emotions that was always present somewhere deep in their hearts but till date none of them had the courage to express their feelings ' maybe there was a certain fear that was stopping them from conveying their emotions
But with the first rain of this season this fear of losing the most precious and valued person of their lives was washed away. None of them bothered about the next phase of their life, they didn't even know whether after some time they would be together or not but the only thing that they were sure of was that they wanted to live this moment to the fullest.
They wanted to engrave every passing second of this beautiful evening into their hearts permanently so that no one could ever take away the happiest moment of their lives from them
Maan never appreciated nature n especially he hated d rainy season but today he realized that this was d most beautiful gift of God. Yes Rain was actually playing the role of cupid in his life.
Today the girl of his dreams was so close to him they were sharing their first kiss with each other maybe it was not perfect but it was indeed beautiful' the feelings that they were sharing right now would be treasured by them till their last breath.
Geet on the other hand was experiencing a heavenly bliss. His arms around her were simply a sweet ecstasy. With every gentle touch of his lips her eyes were sparkling like the stars in the night. She knew that this was not a fantasy but this was for real today she was in the safest embrace of Maan ' Her Maan
Slowly they ended the kiss
Mahi' Mahi' (background)
Geet lowers her gaze. There is a magical glow on her face. Maan slowly lifts her face and caresses it with full love.
Geet simply blushes and gives a beautiful hug to maan. Maan also returns the hug. Once again they get lost in each other's embrace.
Tabhi bijli ke kadakne ki aawaj aati hai.
Geet opens her eyes and realizes her mistake.
She didn't want maan to know that she loves him she wanted to give him a surprise. She was cursing herself she had to rectify her mistake' but how?
Geet immediately broke the hug. She turned her face away from maan
Maan was a bit surprised by her action
Maan: Geet'
Geet: Maan kuch kehne ki zaroorat nahi hai (There is no need to say anything)
Maan places his hand on her shoulder
Geet moves ahead
Geet: Main samaj sakti hoon ke humare beech jo kuch bhi hua usme naa toh tumhari koi galti hai aur naahi meri ye bus ek lamha tha jo aakar guzargaya ( I can understand that whatever happened right now it was merely a moment that came n passed by it was neither ur mistake nor mine)
Maan: Kya tumhe wakai mein ye bus ek kamzoor lamha lagta hai ( Do u really feel that it was just a weak moment and nothing else)
Geet: Haan Maan. Aur humhare liye behtar yahi hoga ke hum iss ke baare mein zyada baat na kare. Chalo ghar chalte hain (Yes Maan n it would b better for both of us that we stop discussing about this incident come lets go)
Saying this Geet goes near her scooty
Maan: (thinking) Chahe tum laakh chupalo geet lekin aaj mujhe yakin ho gaya hai ke tum bhi mujhe utna hi pyar karti ho jitna ke main tumse (I have realized that u too have the same feelings for me as I do)
Geet: (thinking) Kaash maan ko meri baato par yakin aa gaya ho ( I really hope that maan is convinced )
Maan: Geet tumhari scooty tho bannd pad gayi thinaa? (Ur scooty was not working right)
Geet: Haan lekin abhi bilkul thik hai ' toh chale ( Ya bt now it is working so cm let's leave)
Maan comes very close to geet. He places his head on Geet's shoulder and very slowly he places he encircles his hands around her stomach. It almost appeared like a back hug.
Geet was shocked
Geet: Maan ye tum kya kar rahe ho? (What r u doing Maan?)
Maan: Kuch bhi toh nahi' are bhool gayi dopher ko tumhi ne tho mujhe bike pe baitne ka sahi tareeka sikhaya tha' ( Nothing' I m just following ur instructions that u had given me in the afternoon regarding the correct position in which one should sit in a bike)
Geet: (thinking) Are main toh apne hi baato mein phas gayi. Ab Maan ko kaise batau ke jab bhi wo mere itne kareeb aata hai tho mujhse kuch kuch hone lagta hai
Maan: Kya hua geet?
Geet: Kuch nahi (Nothing)
Maan: (smirks) Tho chale
Geet: Haan
Geet starts her bike and both of them leave
Maan was enjoying the ride. Geet was experiencing a sweet torture from maan.
Everytime she applied d breaks Maan would place a kiss on her neck. Geet was completely helpless.
Finally Geet dropped Maan at his residence.
Maan: Janti ho geet tum sach keh rahi thi bike mein jaane ka maza hi kuch aur hai' next time se hum jab kabhi bhi bahar jaayenge tumhari scotty mein hi jaayenge kyun thik hai na? (Geet u were 100% right I really enjoyed d scooty ride now from next time onwards whenever we plan to go out we will always take ur bike)
Geet: Nahi'.
Maan (tries to suppress his laughter) Kyun aisa kyun keh rahi ho?
Geet has no answers.
Geet: Maan main abhi ghar ja rahi hoon tumse baadme baat karti hoon. Ok bye ( maan I m leaving right now will talk to u later)
Maan: Ok dear. Take care. Ghar pouchne ke baad mujhe ek call kar dena ( after reaching give me a call)
Geet: (thinking) Call no way. Call karungi toh baat karna padega.
Geet: Mann I will give u a miss call.
Maan: As u wish. Bye
Geet immediately starts her bike and goes. Maan is very happy
Precap: Maan: "Achha toh ye baat hai"
**********************************************************************
Simi I really hope that ur problem is resolved. If u still have problems then pls let me know
I would like to thank each one of u for congratulating me on my success. I m indeed very blessed to have friends like u. Thank you guys.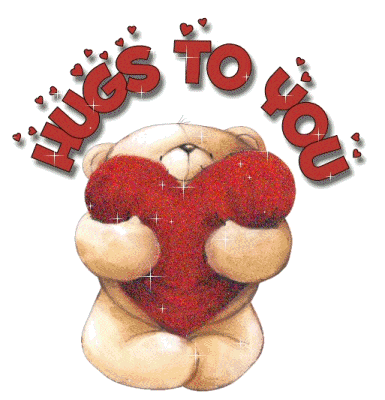 N yes don't forget to press d like button as well as to comment
Love - Piya
Part 19: pg 129


Edited by piya- - 09 July 2011 at 3:09am