Hello Friend
s

Today a very special Angel was born
someone who is sweeter than honey
who cares for others
who is kind from heart
and a very good person


Ladies and Gentlemen!!! Girls and sisters!!! Boys the hotties and jaans!!!

Welcome to the best of the best... biggest of the biggest...
party

Let us celebrate the day with her...
in our own style
...
Join us friends!!!

A gorgeous woman she is... an ideal candidate for the Miss World 1994; But due to an unavoidable circumstances (was stuck in mommy's tommy then
), she had to be withdrawn from the contest, makijng way for Aishwarya Rai to win!!!



Oye!! Who is this beauty
... here on duty
Still Not Sure?
Well here is some info about her



A Loving A Sweet
Caring Cute
Truthful Cheerful
Friend

She was born on , May 27th
Her favs are CCBM
She loves to make analysis




Have you guessed Yet
?
No
?

Well well well... she is none other than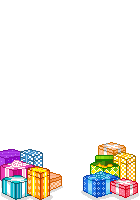 Here Is Your Gifts ...tum yeh kholo
Our Dearest Anju,
Many more returns of the day hun... hope you have a wonderful day filled with laughter, love, happiness, and cake! Hope you get to celebrate along with the family member n frnds ! Well, it was a pleasure getting to know you!! . Thank you for being such a wonderful friend Anju
.
May the year and many to come be filled with happiness, prosper, laughter, fun, love, and suprises. Thank you for being a wonderful friend!
With much love
,
Preethi N IF F riends
Party timeee...Cheers Anju!!!!!!
~Oh Wait... More coming Below
~

All Friends out there, please join me in wishing her on this special day!
With
Preethi

I know by the time i come to I-F tomorrow
it will be 27th there so therefore making it before hoping that u will see it on time


...
hope u will like it


Edited by doot - 26 May 2011 at 3:48am