PART:23
Mann is too confident that geet ll come to the office atleast after listening to his words about the accord she ll arrive...he is waitng desperately to see her...mann is smiling thinking that there in onday where each and everygirl want his gaze to fall on them...but now he is waitng for a girl he hates to wait but today he is waitng for her one gaze...he smiles seeing his chidish activities ...
here geet is compltely lost in her thoughts whether to go or not?she is thinking about the accord she signed...she felt that mann himself asked her the apolozise so why she cant go and join back...she started herself to the office & when she arrives he stood before the kc and thought what ever happens now this is her destination...
she entered in to the office alla re staring at her compltely...shw knew why all are staring at her...but she felt much nervous while all are gazing at her...she want to answer but she did not known what to answer...
from his cabin mann see her and he feels she is feeling nervous...and he checked and ll the staff are staring at her...then he got all are staring at her because of yesterday so he goes out of the cabin and give an angry glare to everyone
i m not giving u all the salary to gaze at a girl...she is geet i think u people did not forget her...actually the mistake is mine and apolozised her...so she forgive me & cam back to the office so do u people want any other info about this
all the office staff opened there mouth when they heard about the MSK apolozisen word...he apolozised someone that too a girl...how can it be possible
and even geet opened her mouth & thinking that mann had accepted his apolozise before everyone
and one more thing that u ll knew that geet did her mba so from today onwards she work in my architecture subjects...i knew till today they are 2 people in that one is sasha & other is my brother...and from today geet joins in that team...and geet till i get new secretary u should work as my secretary too
i hope u dont mind...u ll get the double salary geet...and from now onwards u ll take care chopra's project
geet is too happy and nods her head and say thanx form the eyes...she felt something for mann at that moment ...what she feel till today is compltely ...is differnt from her feeling which is she is feeling today...
he can read geet eyes he is feeling happy that she is happy and he smiled for his idea by this job geet ll be with him 24 hrs he is so happy and he says from today u ll be in my cabin geet so that we should discuss on chopra's project...
geet is happy that mann is behaving very good with her...she thought he drank much last night so only he spoke in that way...
she says yes sir and leaves to her cabin
here sasha & tasha are fuming with anger
sasha cant bare that geet had came back...& MK had apolozised her...
sahsa i mean...mam us behenji ne thi mann sir ki cabin me chligai...ab hame kya karna hai?
dont worry sasha if mk agree what happens dev is there na...i heard that dev dont want anyone inhis team except me because they knows from me from there child hood...and MK listnes to his brother so dont worry she ll soon off from the team
here mann is talking in the moble and stealing her glances from laptop to her and her to laptop
he is now totally lost in her...he cant even imagine that she is very near to him but he cant say what he is feeling for her...he saw her eyes which are like deep hazel eyes...her lips which are like rose petals...whom he want to kiss like anything...but he stopped his emotions thinking someday they all belong to him only
at that time a person comes in to mann's cabin ask for geet handa
geet replies yes me?
he says mam RED ROSES for u
she is damn shocked to see roses onething mann wont like roses and second thing he is giving her beofore him she even cant hide them
she cant even imagine she is having her favorite flowers and they are so beautiful but she is not able to touch...she cant control herself and takes the flowers & ask who send this?
we dont mam
she asks if u dont no name how can u give this to me?
he said he knows u?
he leaves form there...
geet thinks about mann and want to speak something but mann puts his hand in the middle and make her to stop
sorry mann sir i knew that u wont like flowers but sir...
no geet that is past now i love flowers
geet is shocked to listen that he love flowers
she feels what happen to him in one night...he change compltely but she feels happy that he is loving flowers
she ask then why were u angry?
i want to knew who send this to u geet?
i dont no sir
ok get down for work
after some time she gets one more rose flowers bouque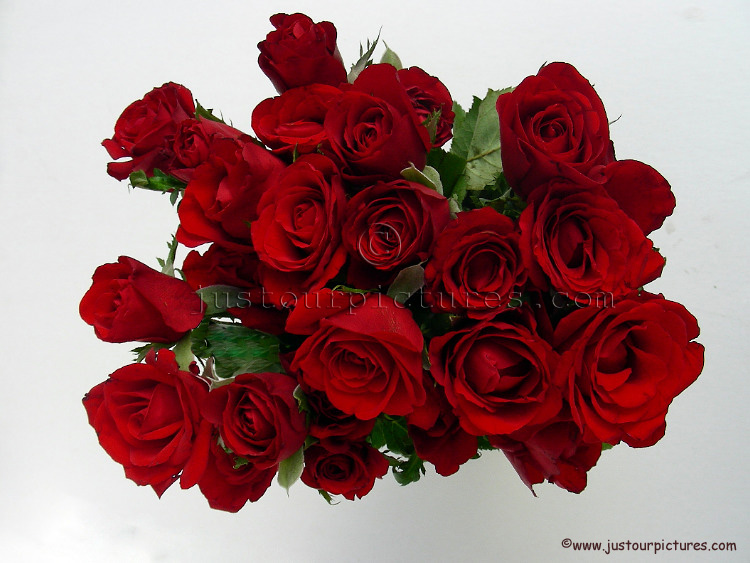 geet is totally shocked to see again flowers
she thought this time mann ll kill her
she herself gets angry and aks whole the hell are sending this to me?he said he knows u?
they leave...
mann asks geet who is he?
she says when i do no anyone how can i say for u
he leaves her...
but with in 30 mits whole KC is full of red roese
mann cant bare that some one is ending roses for is geet...
he says to his guards that if anyone comes with bouque through them out if not i ll through u people
gee aplozise him...& says he do not who is sending thses flowers
mann says no need to sorry i ll find out
it became night so u may leave now
he is in frustation to know who that gu who send thses many rose flowers to geet
he himself dont know which flower geet likes but he is sending these many means...
does he knew geet...he brain is runing with many thoughts
he thought he l sort out tommorow
and he too left...
precap:GUESS WHO????????????????????????
SORRY FOR MISTAKES
if u like please press like button
pls do comment
if u like this ff
please send me the buddy request sure i ll add u send u the next part


Edited by abisamratgunjan - 23 June 2011 at 6:39am