Geet Let go of yash's hand.. "Thank you," she said "Vo Larki, Bohat Batmeez haan.." she said angrily..
"Thank You Kehni Ki Koi zaroot Nahi, Hum Dost Hai Okay," He said Laughing...
"Dost,?" she asked confused...
" Haan Tumhe Yaad nahi hoga lekin mujhe hai... Aur hamari dosti tho college se shuro hui thi," her told her..
" Oh, Aap Maan ko Jaanta Hai?" She asked..
"Haan Maan Mera Dost hai" he said simply..
Geet realized that she actually came to meet maan. she smiled softly at Yash And Looked for the kids.. They Were Stood with the Receptionist Giving Them all sorts of orders...
"Excuse ME!!" Said Ayaan In The Same Dominating Voice Maan Had Used with his Staff...
The Receptionist Dropped her pen...
" Haan, kya chahiya aap ko..." she asked sweetly... Knowing Who's Kids these were.. if anything went wrong then she would be in TROUBLE..
" Dekiyah Mera Papa Aap Ko Yaha Aap ke Pen Ke saath Kalne Ke Liye paise nahi deta... Kuch Kaam Kairya!!" He said In A Serious Tone..
Geet Heard this... Papa... Yeh Papa Kisko Keh Raha Hai... she thought...
"Yash.. Main Aap Se Ek Baat Pochoon?" She questioned..
"Haan Pocho,Lekin Geet Tum Mujhe Aap Kyun Bula Rahi Ho,. Tum Kaho Na..." he said...
" Erm... Acha Tum... Ek Baat Batiya, Yeh Bache Kiske Hai?? She Asked queitly makin sure no one heard..
"Geet... Vo... " he started .. he wernt sure if he was the one to tell her this.. she had been through so much but he didn't want to upset her...
"Geet tum Yeh Maan Se Puchoo.. " He said... "Waise Yeh Bohat Sharaati Hai.." he said As he laughednd " Main Chalta Hoon" he told her as he walked away.
Geet looked at them again... This time they were makin the receptionst work ...
"Mujhe Drink Chahiya.. Aap Mujhe Aur Pari ko Ek drink Dena.. Okay.. Papa Ke Cabin Main.. Aur Mujhe Sir Bulana " he whispered ...
The Receptionst Gulped and nodded...,
The kids ran to maan's door...
Geet looked at them... she wondered i they were her kids.. she felt such a connection to them.. She let that thought Brush aside... She walked to the door.. She Picked Ayaan Up In her Arms and knocked on the door and quickly held pari's hand... She waited for maan to speak...
"Come in" he shouted...
Geet heard him yellin come in.. she took a deep breath before she opened the door... she pushed the door open slightly with her knee and pari helped push it wide open...
Maan was working on his laptop so had no ideaa that Geet and the kids had just walked in...
"Hi," Said Ayaan Excitedly...
maan looked up as he heard Ayaan
Maan looked up.. he went from being so worked up with work to being excited and happy...
"Geet.. Tum Yahan?" he asked...
Pari ran upto him and kissed his cheek.. he bent down and scooped her up and placed her on his lap.. Geet sat on the chair opposite him with ayaan in her lap... She smiled shyly at maan...
"Vo Mujhe ... Ermmm... Voo.. Erm..." she said not knowin what to say.. she was confused and lost for words... it couldn't be that hard to talk to him but for some reason it was... strangely Hard...
"Vo... Hum Bore Ho Raha Tha.. Isiliye Hum Yaha Hai.." Ayaan Said Jumping At His Mother's Reaction...
Pari And Ayaan Got Off Their Parent's Lap And Said...
"Hum Pinky Maasi Ke Paas Ja Raha Hai..." they said together in unison...
"Ek Minute, Main Pinky Ko Bulata hoon..." he said...
He Rang Pinky, Who Was Working Side By Side With Our Vey Own Adi Sir...
"Pinky Mera Cabin Main Aoa Jaldi." he said and put the phone down without hearing her answer..
A few minutes later Pinky Came in...
"Haan Sir..." she said nervously...
"Pinky Tum Ayaan Aur Pari Ko Apne Saath Rakna Hmm... Aur Haan Drinks Dena.." he said...
"Arre Vo Humne Drink Order Kar Liye... Lekin Vo Apke Jo Pagal Receptionst Hai Na vo Bohat gussa kar rahi thi .." he said Angrily...
"Gussa" he repeated clearly not likin it...
"Sir, Main inko Leh chalti hoon..." and took the kids and left..
Now only maan and Geet were left in the office... maan got up and locked the door... he rang the receptionist and told her he wanted no disturbance atleast for half hour...
He sat back in his seat and Looked at geet with intense eyes...
"So Madam... Kya kaam tha??" he asked pretending to speakk to a client...
"Vo.. Sir mujhe na.. apne pati ke bohat yaad arahi thi..." she replied naughtily... She was suprised where this Himmat had come from all of a sudden but she didn't care.. she liked it...
"Acha... Lekin Madam Aap Ka Handsome Pati Ha Kahan" he said in the same tone as Geet...
"Vo Sir.. Office main hai... shayad unko Aapne patni ke alava Office ke kaam important ho gaya hai" she grinned as she replied to him ..
Maan got up slowlyy and walked up to her... geet saw her husband walking towards her.. her heart did a little flutter and she blushed... she got up and started walking backwards slowly her heart racin as he took a step towards her... she walked until she hit the wall.. maan was right infront of her so she had no place to run...
Placing his hands on either side of her face ...
"kya Kaha.. Aapka Pati Office ke kaam ko zayada importance deta hai?" he askd geet
Geet Couldn't Speak... She Looked at him eyes and then immeadiately looked down unable to keep eye contact...
"Hmmm" was all she said...
Maan slowly brought his face closer to her ear...
"Aur Ab," he whispered as he let his breath tickle her senses...
Geet gasped as she felt his breath near her..
"Ab Nahi" she answered still blushing.. unable to contorl her emotions she hugged him...
He let his arms drop from the wall and enclosed them over her waist.. her arms around his neck, face next to his, her breath on his neck... he closed his eyes in contentment.. glad he had finally got his Geet back.. not fully but she was there... and she was slowly returnin...
she moved her face from his slowly and looked at him... her eyes getting his face pictured in her mind..
"Bohat miss kar rahi thi mujhe..." maan asked her...
she closed her eyes...her breath suddenly quickened...
"Haan Geet??" he asked her again knowing her condition... she pressed her self closer to his body feelin his manhood tighten... maan hugged her closer more tightly...
"Maan, " She whispered his name in need pushing herself more closer...
Maan slowly went towards Her ear and whispered...
"I missed you too" And he softly bit her ear...
"Ouch" she whispered breathless...
Maan then slowly started plantin slow but sensual kisses down the side of her neck... she moved her head to the side to give him more excess... her hold around his neck tightened...
"Maan" She Moaned And her chest Moved up and down Brushing against his chest... Slowly her ni**les Tightened...she felt them go hard She gasped as she felt maan Bite her neck Slowly and then Harder.. He Stopped and Licked the place he had just Bit... And Then Softly Kissed her there...
The need to have his lips on hers was getting to her,... she moved her face and planted her lips on his...
She kissed him slowly enjoyin the feel of her lips against his... she moved her tongue inside his mouth and started explorin his mouth... she started playin around with his tongue... he let her take control as he responded... He let her to what she wanted to do... his eyes watered at the thought that he had got his Geet back... His Geet was slowly comiing back... suddenly his tear escaped from his eyes and landed on geet's cheek... she slowly stopped the kiss and felt her cheek... She looked at maan and saw tears in his eyes...
She didn't like this... she slowly wiped his tears..
"Mujhe Finally meri Geet milgayi..." He whispered...
"I Love you Maan.." She Said with So Much Emotion...
Just Than In Came Ayaan...
"Papa!! " He Yelled...
Geet Looked at Ayaan And Then Maan...
"Papa??" She Repeated Confusingly...
Precap..
Geet Know About Her Kids...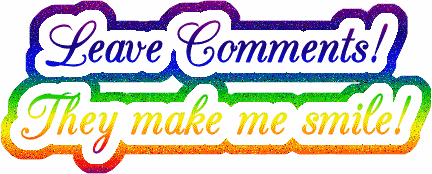 Please Comment And Like..