in life we need certain things to survive,water,air,food and
"BEST FRIENDS"
i do all the bakwas all da time when i have to write something for you
i am speechless bcz i am really finding it difficult to say something good about u
but as u said once the relationship we share is very different and unique and thats what we cherish more about it...with you i am just myself...no sweetness no pretending just myself
there are very few people in life with you feel like some spark and some chemistry and unfortunately i feel that for you
so today i just want to wish u a very very very very very
ksgliciouse birthday...!
i should say karanliciouse birthday that is more convenient for u i know
i cant say be like that as you are
bcz you really need improvements in lots of areas like you have to learn how to reply reply fast on chat
and many more...naaa just kidding you i just love the way you are that is what makes u YOU not any one else...keep this rudeness...keep this attitude with golden heart which u hardly use
i am really sorry i know i should not say all this crap on your birthday but i am just helpless
so bear with me like u do always
so making it more simple for me i ll just say LOVE U A LOT and i mean it u know
phew i said it read it...i ll edit later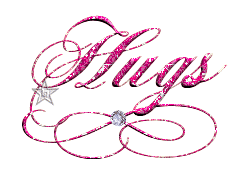 Note: this OS is being written by me just for fun purpose only I did not mean to offend any one intentionally in it if I did then read it again bcz I did not its ur perception mistake hehe
She was sitting before dressing table, all dressed up in bridal dress, looking beautiful as ever but something was missing on her face but what was that...that was her smile, why she was not happy ...after all it was THE DAY of her life...she was getting married to the person she really adored for some time, he was good friend of her for quite some time but what was this feeling now...what she wanted...did she wanted some one else on his place...did she had ever imagined her self beautifying herself but for some one else...was he not THE MAN for her...her chain of thoughts was broken by a voice, entering the room:
"hey sue...i love u" a very cute but young figure entered in the room and without wasting another moment she hugged her tightly with all the love and innocence but when she looked at her carefully...she went wow in big shock " you look so beautiful sue...i cant believe it...its you". Sue only smiled on her gesture "thank jessu...i love you too sweetu" which was retorted back with "but I love you more" and one more hug followed it and both of their smiles "ok...i have to go downstairs now...karan is eating all rasgullas all alone...i have to keep and eye on him or rather on all sweets" left her with the thought of name karan.
Ksg...is it??...karan ?? this name is so important in my life...ksg, kk and ks...remembering ks...a smile appeared on her lips...she remembered his useless comments on her dp umpteenth time...how he used to comment on my vms same comment every time...i doubt that he had ever seen my vms or not?? She was brought back with shout in her ear:
"sueee".
"grrr karru don't shout...its my ear... not my wall".
"oopss sorry...so how are you sue?".
"how do I look? You tell?" she asked with a wink.
"you look like a day dreaming emo...sue".
"what?"
"sorry..i cant say more than this...i really respect you a lot".
"aww...karu I love u...muhz".
He blushed a bit then to hide his embarrassed he continued:
Lets go downstairs...every one is waiting for you and poor kk's neck is stick to stairs for past half an hour..hehe".
On mention of the name that was waiting downstairs for her to hold her hand for entire life...her face showed a sudden change of expressions which did not went unnoticed by him.
"are you ok sue?".
"ya..I am fine karu...u go I am coming". She told him what she was unsure of herself..will she able to go downstairs ever to face him which she cant face...can she that much cruel to her heart which has forgot to beat even on the name of karan but not any other karan but ksg only.
Her attention was again diverted by the ring of her cell.
"hello sue...its me simo..how are you?".
"hey simo...i am fine".
"sorry I could not come to your wedding...really sorry but I am so happy for you sue...cant tell you."
"thanks simo".
"so any news abt ksg...did sbs showed him today? When the movie is coming?".
Sue was hell shocked at her questions...is she mad or what then there came laughter on other side of the phone.
"just kidding sue...thank you so much for leaving my hottie for me...he is mine...i love u for dis".
"I love u too simo...bye take care".
She cut the call.
Why the hell every one is reminding me of him only...how much I want to remove him for my mind and heart...everything on earth is reminding me of him only...why they cant understand we are not meant to be...i cant put my mom and dad down.
A tear rolled on her cheek which she wiped out very fast as she saw some more guests coming towards her room.
Two beautifully dressed up girlz...with wide smiled on their faces reached her hands in hands..she greeted them with smile.
"hey oishi...hey nazu".
Oishi "sue...you look wow".
"thanks hun".
Nazu "ya sue...you look beautiful but not more than jenny" she giggled on her joke and gave high five to oishi.
Oishi "ya nazu...u remember at roka time she was looking gorgeous with ksg".
Nazu "of course kamini I remember...hayee she was angel in keh do na song sequence".
Oishi "I know...and ksg in white shirt...i am gona faint".
When nazu was about to mention some other kajen drool able moment, she who was already pissed off with the every one reminding her of him only...she had had enough of them.
"plz oishi...it will be my pleasure if you go and faint out side of my room."
Oishi "its ok sue...i can understand your situation...losing ksg forever is not easy...take care".
Both left her...she fell on bed, holding her head in her hands...fresh tears slipped on her cheek. She had to wipe out her tears again on foot steps of some one.
Zahra "omg jaan...u look so beautiful...i had always imagined as a bride but never thought you could look that much beautiful...actually beautiful is an understatement what you are looking now...i am sure jija jii gona die today to see u like this".
She came to greet her very excitedly after all it was her best friend's wedding she had to be happiest person on earth but when she looked at her closely ...at her spat face she paused for a moment:
"are you ok sue???...you are happy na with this marriage??".
She bended down her head and focused on her nails "I don't know zahru".
"what do you mean by you don't know...you yourself have agreed to this marriage and kk is such a nice guy u have told me...you know him for quite some time now...both of you are good friends...uncle and anti are so happy with him... so whats the problem jaan?
"I know zahru...even I use to think like that till yesterday but today I feel like I feel nothing for him...yes we are good friends no doubt...but friends only I believe...nothing more".
"you cant be kidding jaan...is it what I am thinking?".
She made her face up and look in to her eyes. Sue did not reply anything so she asked again:
"is it about ksg?".
"no..its not about him".
"don't lie to me jaan...you cant...listen I know you more than you I know you are already late to take any decision but still because its about your whole life I want you to listen your heart...and whatever decision you take jaan I am here always with you...do remember".
She hugged her and this was end of her leis which she was telling to every one and even to herself for past one month...she had huge crush on him for many years then one day may be that was power of her love for him only that she got to meet him personally and it was from the very first meeting that ksg found her interesting and asked her to meet again meet him again if she wanted...if she wanted was never question...this was the first and last thing she wanted form her life she just could not believe her stars for this...second meeting, third meeting, fourth meeting and that chain continues they became friends then close friends till she saw him with some other girl in a cafee...flashing his dimples on her which she could not take at all...she thought their countable informal meetings she took too far..which was her fault he never think abt her like that how she live him at her every breath...she was a mere mad fan for him or may be an interesting friend nothing more...this broke her in to parts she decided to forget him forever...not give him any place her life any more...she just cant give any one to give right to hurt her so easily she cant be puppet of his hands...this was the reason of her extreme decision of her getting married to her very good friend with in a month only.
But now she was sitting there...with tears on her cheeks flowing down on her red lips...her fingers in her silky hairs on a damage what she had done for herself with her own hands.
But damage was irreparable...is it irreparable? She questioned herself then all srk movies revolved before her eyes... in which he preached to all youngsters to follow their heart only...no mater how much zalim samaj came in between...she felt inspired all of sudden...all his shirtless caps flashed before her eyes and they were enough to give her reason to go against every thing even against herself and drool him only for the rest of her life. She was just thinking on the lines what step to take to follow her heart...just then she heard his voice which was enough to stop her heart beat...she forgot to take next breath when she heard him saying very softly"sue..."
She looked at him with disbelieve...he was standing at few paces distance , with worried look in his deep black eyes, casual black shirt whose buttons he forgot to close as usual with most casual pair of jeans...he moved to her "sue...i was trying to call you for one week but you never picked it...i was out of station for shooting...i just came back and got to know you are getting married...how can you sue...how can you do this to me".
There was clear disbelieve and pain in his eyes which reflected in his voice also...she stood up to face him
"what I have done karan...it was you who made me do this?".
"me..what are you saying?".
"haan how will you know...it was never about me...it was always about you...ur likes ur dislikes...ur fav food, ur fav hang outs..ur fav brand, ur fav color...ur avis...ur siggs..ur vms...i was never there karan...never".
Tears floating on her face...opening her heart to him.
He moved forward to her and put finger on her lips saying "shhh...dont cry...i cant see tears in these eyes...which have so much love for me only".
"now I have to cry full life...its my destiny only". She sobbed.
"why...koi eye infection hai kia?".
He asked making an innocent face which followed her more pair of tears but he flashed his dimples on innocent frown on her face. She took a step back to move away as she was irritated enough with his behavior not wanted him to show her weakness any more. But just then he held her wrist and pulled close to him.
"Listen to me...look at me" he made her look above.
" I know sue...what made you take that decision...I have seen you that night there but I never knew you will take such a big decision so fast...you did not bother to talk to me once...i know I have not done anything still to gain my trust on you but at least u could had trust your love only...because this was the only thing which made me fall for you".
He said all cupping her face, leaving her shocked at his last words, he was actually confessing her in so much casual attitude which was matter of life and death for her.
He smiled at her open mouth and make it close with his palm " I know I should have said it much before...but I thought it was un said confession between us already...but I was wrong...these three words always need to say as soon as possible". He giggled at her blush red face matching her bridal dress.
"so?". He asked bending down a bit on her but she was so overwhelmed and shocked that she don't know how to respond and what to respond so she asked back "so what?".
He noticed her nervousness and thought to cash it "so you have to say something to me naa...just like what you told me first time you met me...what was that?...ya I remember...you almost jumped on me saying karaaan I love u sooo much and ...no no I know what u want to say now...u want to say Plz hugg me as u hugged jenny in last epi...no no kash confession hugg...actually no no...can we repeat kasu 10 july scene"
before he could had complete his sentence she placed her hand on his mouth to stop him embarrassing her more but which he ended embarrassing her even more with kissing on it.
She went red again so unlike her doh...
.. but it was ksg to effect to banta hai boss (
) he made her look at him then she closed her eyes in anticipation when he leaned on her face...kissing her forehead very lightly, making her close her eyes...then moved to her nose packing..cupping her face kissed on hercheeks one by one..moved to her ear..Whispering "happy birthday sue" this was already too much for her to absorb when his hot breath fell on herear with these words she forgot to breath "you remember?" she asked unbelievingly...he smirked on it
"yaaa...i know everything about you what you tell me what you even don't tell me...like I know now you want me to kiss you"
he was expecting another session of blush but he was hell shocked when she pulled him from collar and taken in to deep passionate kiss...she felt like this was end of her life she got what she wanted form her life ever...nothing could be more beautiful nothing could be more pure and nothing could be more satisfying than this...she was living her dream on her lips at the moment which he reciprocated with just love love and only love...any mad would not believe on the purity of touch this man then how could she even deny this...she can smell and feel purity of his love in his breath...and that was it...no words was needed now...no lyrics no songs not even three magical words were needed to make sure anything to each other...they belong to each other and this was moment of realization...moment of celebration..a moment to relish for entire life...a moment which was gona b base for their happily ever after life
"do you know what I want know?" she asked with a wink and slight naughtiness in eyes
"ya...I know you want to go downstairs and marry that kk"
he giggled and this followed a much expected hit on his chest
"I love you karan"
she confessed sincerely, he kept his hand on her hand which was already on his heart
"I love you too"
both found their heaven in each other's arms and their heart beats promised each other to stay like this forever and ever.


Edited by zara-KSG-malik - 24 May 2011 at 12:37pm