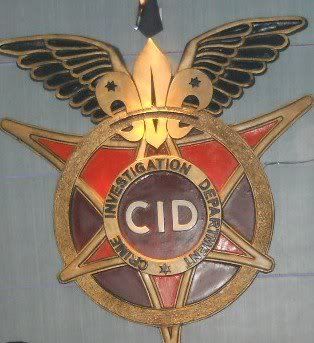 '
CID : HAPPY REPUBLIC DAY...
CID TEAM IS SEEN IN A COFFEE SHOP
daya, abhi,acp,purvi,freddy,kajal,vivek...all are sitting and having food and coffee while chit chatting...
freddy: sir,kitne dino baad hum aise sab milkar coffee pi rahe hai na...
ACP: haan aur nahi toh ...kyunki is baar ka bill hamara freddy jo dene wale hai...
DAYA: OHHH REALY SIR!!!! mujhe toh aur bhi pakode mangane hai...
ABHI: haan aur mujhe bhi vada pav...
FREDDY: arrey arrey...ye kya...ab vivek tu aur purvi aur kajal tum dono ko bhi list badana hai kya????
all are laughing when they see some group of boys are teasing and making fun of two girls who seem to be new to that area
...
For which KAJAL gets up and slaps the leader of that group
...which in turn starts making fun of her unknowingly who she is...
By seeing this PURVI gets up and gives them good fight with her karatha skills
DAYA: sir mein bhi jake help karta hoon ...in gundo ko dikha dete hai inki augat...
abhi: haan sir...
ACP: (SIGNALS THEM TO BE IN THERE PLACES AND TO ALLOW THEM TO FIGHT FOR THIER OWN RIGHTS...)
here we see those gundas group are appologising when they understand this two girls are CID COPS and they even appologise the other two girls...
before all the team gets into van DAYA and ABHIJEET gives them good gifts ie SLAPS...and worns them that they will be imprisoned throught there lives...
CID TEAM IS IN VAN
when ACP praises PURVI and KAJAL for there work...
DAYA and ABHI: A ,B ,C, D , E ,F ,G ,H ,I ...J,K,L,M...N,O,P,Q,R,S,T,U,V,W,X,
KAJAL and PURVI: Y,Z...
FREDDY and VIVEK: CID IS THE BEST...
and ACP is enjoying his team singing so happily...
when ACPS phone rings...
ACP: ACP PRADYUMAN HERE...
CALLER: haan!!...i am well wisher of CID !!! ab enjoy karna chod acp aur ye soch ki hamare desh ka bhavitva khatre mein hai...aur aaj kisi history ke panno mein sama jayega...
toh jo karna hai kar...HAPPY REPUBLIC DAY...
ABHI: sir, kaun tha kya hua...
ACP: pata nahi ( and narrates all the conversation)
DAYA: toh sir iska matlab aaj 26th ko kahi kuch hone wala hai...
FREDDY: sir mein kuch kahu???
ACP: HAAN par freddy wife ki baat chodkar...
FREDDY: sir mein kaam ke samay kaam karta hu..( to which all are giggling) kahi sir DESH KA BHAVISHYA matlab ye baccho ko toh kuch karne wala nahi hai na????
ACP: wah FREDDY!!! chal toh tumare aaj ke wo coffee shop ka bill mein tume de dunga...
koi acchi baat jo tumne ki...
(and a fear is seen on acp s face) bacche matlab aaj ke din toh school colleges aur universitys meinREPUBLIC DAY CELEBRATION hota hai...toh sabse bada celebration jaha bhi ho raha hai waha khatra hai...
PURVI: sir, kal meine news mein dekha tha ki is saal 63rd REPUBLIC DAY CELEBRATION...MUMBAI KE SABSE BADHA AUDITORIUM " MUMBAI KALA DARSHAN " MEIN HOGA...
KAJAL: toh iska matlab sir waha pe sare school college aur universities ke bacche ayenge...
ACP: DAYA!!! jaldi se gadi ghumao ... hum MUMBAI KALA DARSHAN auditorium jana hai...
ABHI: sir abhi toh 8 bhaje hi har function flag hoisting ke saath shuru hota hai...aur 8 bhajne ko abhi 1 hr bacha hai...
DAYA speeds the car and they reach there in 10-20 min...
they first ask all gathered crowd to empty the hall...
here the rest team are searching for bomb...but we see a great pressure on all there faces as are not able to find anything...
when ACP orders VIVEK to take bomb detecting instrument near library...
VIVEK: sir... yahi se aa raha hai signal...
KAJAL: sir ye dekhiye yaha toh sirf ye bacchi akeli hai...
ACP: ARREY BETA !!! aap bahar gaye nahi??? chalo freddy isse bahar lekhe jao...jaldi se...
when freddy is taking her out of the auditorium abhijeet finds the girl very much scared and he sees red and green lights from the girls bag...and runs to grab her bag...
but on seeing abhi running behind her the girl gets more scared and starts running...
but somehow DAYA and ABHIJEET CATCH HOLD OF HER BAG AND THROW IT ON THE OPEN GROUND BEHIND the auditorium...and all gets releived...
ACP: arrey baccha apka naam kya hai?? aur aapko pata tha kya aapke bag mein bomb hai???
PRIYA : mera naam priya hai... haan mujhe pata tha mere bag mein ye lights wala instrument tha... ( aaj jab mere papa ne mujhe yaha choda ...toh mein akeli thi tab meine ek admi ko ye instrument platform ke niche rakte deka tha ...mujhe laga koi auditorium ka admi hai ...par baadmin uski phone pe meine baatein suni [she narrates samecall which came to ACP]
aur mujhe laga ki is instrument se sabke jaan ko khatra hai toh meine ye utha lia...
DAYA: par PRIYA beta ...aapko yesa nahi karna chaiye tha ye BOMB hai.isse aapke jaan ko bhi khatra tha.aapne hume CID ko call karna tha na...
PRIYA: toh kya aap log CID se hai???
ABHI : haan beta...ye bomb kab bhi phat sakta tha...
PRIYA: par sir mein aapne desh se pyaar karti hoon aur iske liye kuch bhi kar...
ACP( HOLDS THE GIRL): par aap jaise pyaare , bahadur baccho ki toh desh ko jarurat hai...
ALL the team are seen hoisting the flag
and singing JAI HIND , VANDE MATRAM
AND THE GIRL PRIYA is HONOURED...
scene SHIFTS TO BEAURU WHERE CID TEAM HAS COUGHT THE CRIMINAL... as priya helped them draw the scketch of criminal and it was in thirer previous records...
EPISODE ENDS WITH ALL TEAM ALONG WITH PRIYA
JAI HIND , JAI BHARAT...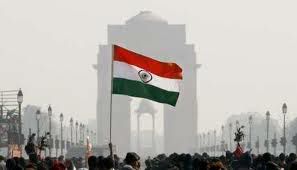 [HOPE YOL WILL LIKE ANDENJOY THE STORY... sorry for delayed post as i wasnot well... give your valuable comments] '


Edited by Padmpriya - 26 January 2012 at 10:41pm