Originally posted by chatterbox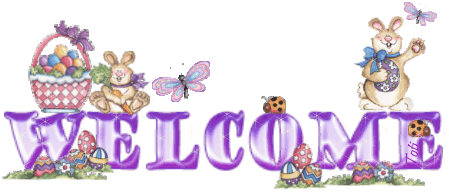 Hello!!! Welcome!!! Pranam everyone!!!
Wondering what am I upto? Socho socho kya leke aaye hai hum aaj?
Nahi pata...? Achha, hum hi batayi dete hain...
Uh kaa hai na ki Gunahon Ka Devta ka Lallanpur toh hum sabke liye apne darvaje band karan ka hai par hum aieesan thodi hi apne naate rishte tootne denge...aakhir hum Bhayyaji se kucho seekhe hain na? Ee to ekdum Bhayankar jaanat hain, ki parem aaoor mitrata sada ke liye hoth hai...
Toh hum soche ki chalo forum bandh hone se pahile hum kuch masti karien
Haan ji!! I know, humka sab maalom hai ...all are sad but this is not the end of the world na...?
I don't believe in goodbyes... kabhi alvida na kahna ...par in short time, we all connected from various parts of the world. Err, don't know if any of you is from outerspace here...
So come on, gather around, and let's talk what made us come to Gunahon Ka Devta forum...
What did we gain from here and what did we lose? ( hope no one lost anything though
)
Kya khoya kya paya?
Any experiences you would like to share with regards to story or personal ?
Anything under the sun...
(Well, almost anything under the sun .
..we don't want to know what you did at the beach, do we?
)So speak up everyone and gather friends who were here initially,
and let's all share our memories of forum, show or anything.
My GKD Pariwar
We want to keep this free for all, but have included some pointer questions to help you get started...
I found GKD forum while...
I Knew about ths forum but only used to visit.Started posting much later
I fell in love with CB when...
She is the first person i converse on the forum every morning.Thanks CB
CKD gang makes me...
Its fun to be here.Infact the If link is laways open on my laptop.I keep it minimised
I would give up my favourite __________ for Dreamy's analysis threads...
I liked all her analysis.Especially Avita's scenes.why did you stop dreamy
Chit chat thread gave me serious ____________about my ability to yak...
Never visited this thread much
Pinky's Tweets thread made me get up at _______________to check for new tweets from Ashish...
Thanks Pinky for his thread.It keeps me updated about AS
I would seriously have done something really _____________to Dreamy for making me GOTW...
_________ and ___________ and ___________ are now friends for life for me...
All are my friends.But lax became very close to me.I have to PM her ever day.Miss u lax
My hubby and kids would do _______________ to IF, if they got the chance...
They are very sweet yaar
Nandini and Jaz are the most ____________________ Dev Team members and forum could ask for...
Adorable
"What have you taken away from your experience at GKD forum...or maybe what one new thing u have learnt..
I like this froum and team.Forum has become an addiction.

Vista's Lallanpuri translations made me _____________ into the show
Guys, these are just fun pointers...feel free to ignore them but do share your thoughts...fun or serious...light or heavy...happy or melancholic...I think you get the drift...right?...
P.S THIS IS NOT QUESTION ANS SESSIONS. PLEASE FEEL FREE TO WRITE WHATEVER YOU GAINED OR LEARNT OR FOUND OR YOUR FEELINGS FOR FORUM AND THE SHOW AND ANYTHING PERSONAL IF YOU WISH TO SHARE. THE ABOVE IS JUST AN EXAMPLE AND NOT MEANT TO BE ANSWERED COMPULSORY.
And I want 100% participation on this. Strictly no excuses or you all get my 2kg ka mukka.
This is an order.
CREDITS:
VISTAA
NANDINI
CHATTERBOX