I am an actor more than anything else: Salman Khan
Mumbai: Actor Salman Khan of late has earned the reputation of knowing what the masses want. Any film, dance or song that he does instantly earns the 'hit' tag. The actor is also known to take an active interest in production work as can be seen during the post-production of his next release Ready.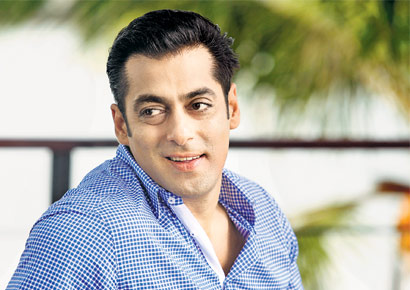 Ask him about it, and he says, "It's important to understand what works and what doesn't. So I just give my suggestions in areas I kind of know about. But I am an actor more than anything else. For instance, I wanted the Dhinka chika song to be released closer to the release date of the film. It's like a brainteaser and works in the film's favour."
Khan has also earned the reputation of having introduced a lot of new heroines — from Katrina Kaif to Sonakshi Sinha. It's often said that he always chooses thoseheroines, who resemble the women he's apparently dated in the past. His find Zareen Khan for instance is said to resemble Katrina. But Salman is quick to deny this."I was in Filmcity one day when we were casting for Veer. A pretty girl greeted me and walked by, but I instantly turned back to see her.If she can make my head turn, won't the audience do the same?" he reasons.
But how does he explain the fact that Zareen and Sneha Ullal failed to make the impact that Katrina and Sonakshi did? "These girls are really good at their work. I too fail to understand how they don't make it big, when some who aren't half as good do."
Is it true that there are plans to make a sequel to Tere Naam? "Don't you think it's a little late for that?" he quips, adding that he'll give it a thought if the script is good.


Edited by Salmanayesha - 21 May 2011 at 11:46pm