DDLJ inspires Salman Khan's
Bodyguard
Mumbai: If you are one of those many fans who are waiting for Bollywood stars Salman Khan and Shah Rukh Khan to patch up, then your wishes might take some more time to materialise.
SRK, who was at a suburban event to promote one of his home productions seemed to be in a good mood and didn't mind talking about every topic under the sun. Though he was trying to avoid questions about his rivalry with Salman Khan, he didn't mind commenting on Salman's latest on screen venture either. For the uninitiated, Salman, in his upcoming film, Bodyguard, has apparently copied one of SRK's most iconic on screen moments.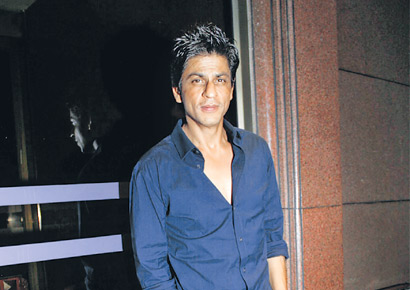 Remember the scene where Kajol is running to catch the train and SRK leans out and stretches his hand to help her get into the train?
Well, sources are now insisting that Salman Khan is lifting that very scene as an added attraction in his upcoming film.
Ask SRK what he thinks about Salman doing this and SRK doesn't bat an eyelid before saying, "Well, DDLJ is a movie to be inspired from, isn't it?" Of course, his answer was coupled with a grin and his trademark witty smile.
Refusing to comment any more on the issue, SRK also said that Maine Pyaar Kiya, that stars Salman, features in one of his favourite B-town films.


Edited by Salmanayesha - 21 May 2011 at 10:40pm