I'm back!
Remember this promo?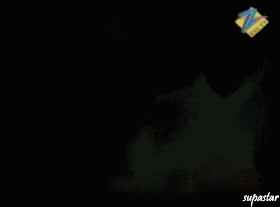 I died and went to RaGa heaven after I saw it the first time
The idea for the next SSS I'm about to post came from this promo. Do tell me what you think about this one
He could not help but smile when he saw her, lighting up a few candles at the side table of the bed. She was totally unaware of his presence as she had her back facing him. Her silky long hair cascaded down past her shoulders, almost to her spine and the green sari she is wearing did nothing but accentuated her curves further. Enchanted with her beauty, he simply could not take his eyes off her.

"Gauri."
For no reason at all, the timbre of his voice made her heart jump crazily. She turned, only to find him standing near the door.
"Rudra? How long you've been standing there?" Gauri was surprised at the calmness of her own voice.
"Long enough to realise how beautiful you look tonight," he answered.
Surprised with his reply, Gauri smiled nervously at him, "It's what I wear everyday, Rudra… Sari…It's…" As if afraid with what he might say further, she let her back face him once again.
She could hear his footsteps, and she could sense he was slowly approaching towards her. She remained still when suddenly she felt his breath tickled her ear. A soft gasp escaped from her mouth when his hands made contact with her bare stomach. She wanted to turn and face him, but there was just something in the way he held her, made her feel weak all over. Instinctively, she let her hands rest on top of his.
Rudra took a deep breath as he held her close to him. All of a sudden it was agonizingly hard for him to let her go. Intoxicated with having her so close to him, he could not resist the desire that was slowly welling up within him. Gently, he coaxed her to turn and face him. He then took her hand and placed in on his chest.
"This is what you do to me, Gauri… Can you feel it?" He whispered to her.
She trembled slightly as she could feel the erratic rhythm beating against his chest, frighteningly similar to the wild beats of her heart. Before she could stop herself, she let her hand travel up to trace his jaw slowly. She had been dreaming about him for numerous of times and now, she could not believe he was there, in front of her, holding her body so close to him.
He looked at her intently before saying, "I don't really know when or how... But it's you, Gauri. It had always been you."
Gauri wondered momentarily if she dared to believe what she was hearing.
"Tell me if you don't want me…" He moved his hand down her arm to her elbow, and finally entwined his fingers with hers."To hurt you is the last thing I want to do." But just when he managed to find the strength to let her go, he felt her hand clasped around his wrist.
"Rudra…" Her breath hitched in her throat. How does a woman tell a man she wants him? That she longed for his touch and the warmth of his embrace? "What's mine is yours, Rudra… My heart, my body, my soul…"
Rudra smiled and took her in his arms again, and then in one swift move, he carried her and walked quietly towards to bed.
He paused momentarily, and then asked, "Do you trust me?"
"With all my heart," she admitted breathlessly.
Then silence finally enveloped them, because words were no longer needed.