WOW Congratulations Sarah for excellent writing in your first FF itself.
It was too good with lots of fun and excitement.
OH atlast the Mummy is Prema.
So tensed with Mummy around us.
Waiting to know who this servant is?
Is he real or GHOST?
You have written so excellently all the happiest incidents between our Friends Sarah.
And most importantly our conversations in our room was so Fantastic.Loved it.
At Room No 007 : Krithika & Sarah
krithika comes out from the bathroom with wet towel in her hand she saw sarah still lying on the bed busy with her mobile.krithika smiles mischeviously
& throw the towel on sarah
Sarah: Krithi whats this ?? then again she is busy with her mobile ... krithika comes near the bed
Krithika: bathroom is free now
Sarah: Then???
Krithika: '' Then'' go and take your shower
Sarah; Then...??
Krithika: ''Then'' go to sleeppp its almost 10:30
Sarah: SO????
krithika gives a angry look to sarah
Krithika: so its means you will not listen easily so i think thennn''... suddenly krithika grab sarah's mobile ...

Sarah: come on dear Thats not fair
krithika: SO
Sarah: ok krithi i am going to have my shower
Krithika: thats better dear & hand over sarah's mobile
krithika just straighten the pillow & the momment she wants to lay down on bed Sarah pulled krithika's pillow & run... krithika sit back on her elbows & scream then krithika jumps from bed
Krithika: Sarah i am going to kill you
sarah runing continous in the room krithika after her
after few minutes krithika suddenly sits on the sofa
krithika: sarah what you want now give back my pillow
sarah comes & sit next to her
Sarah: i don't want you to sleep'
Krithika: WHAT WHY ???
Sarah: actually i don't want any of friend to sleep on this trip lets live every minute of this trip my friend... every second of it... this time will never come back...

krithika just looking into the wind
Krithika: YES this time will ne...'' before she completes the sentence suddenly a pillow on krithika's face
krithika again run after sarah
Sarah: i was only checking you are not sleeping
sarah runs & enter the bathroom safely ... krithika on the bathroom door
Krithika: sarah once you come out dear i am going to spare you...
Sarah open the bathroom door half just showing bye bye hand to krithika
angry krithika goes & sit on the sofa turn on the tv...suddenly krithika smile
& go to sarah's bag took a box out
Krithika: i found a choclate box dear
Sarah: Krithiii thats not Fair
Krithika: Hmmm i luv MarieBelle
Wish we can be friends like this always ,
I pray GOD for that.
Thank you dear for this wonderful update.
LOVE U ALWAYS.
Waiting for the next update.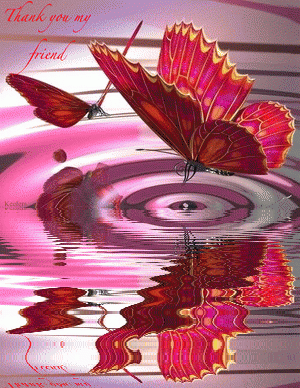 Edited by krithikas - 24 May 2011 at 10:57pm