servant : excuse me mams
both zee and maira standing pale
sihame : excuse him girls
zee and maira both moves side the servant leaves... zee comes to deepa
Zee : this place is gho gho Ghost house
Deepa: what
deepa almost fainting
Siham: what is going on ??
zee and maira tells the whole story they saw the servant going downstairs how come he is here?
Deepa: its impossible Are you both feeling well
Zee: we swear, we both saw this same guy going downstairs & in the same outside your room
deepa holds siham hands tightly
Siham: me too don't like this hotel it is very strange
Deepa: what will we do now
Zee : lets check the other girls lets go and see
They four slowly step to main hall
>>>>>>>>>>>>>>>>>>>>>>>>>>>>>>>>>>>>>>>>>>>>>>>>>>>>>>>>>>>>>>>>>>>>>>>>

Room No 003 : Sukanya & Zaina
sukanya was watching a romantic movie
zaina comes & sits deside sukanya
Sukanya: hi janeman...
Zaina: hii my dear
she was surprise by sukanya's words
Zaina: so yaar shall we sleep???
Sukanya: oh... yaar give me 10 minutes... i am just watching beautiful movie
Zaina: yaar... it's almost 10.30... we have lot to go tomorrow morning so lets go to bed
suku just avoid zaina and watching the movie
zaina then grabed the remote and off the TV
Zaina: now we are going to sleep
NOW... no more argument..
suku look very angry
she silently went to bed and she covered her full with blanket and turn the back to zaina and sleep
zaina smile her self
and went to bed and sit next to sukanya
zaina: excuse me madam ji
i am also suppose to sleep here
so will you please move to a side???
zaina's words made suku more angry
Sukanya:NO... i am not moving a inch...
Zaina: oh... come on sweety..cool... look at me sukanya... please...suku turn your side
Suku: what????
Zai: sorry...now will you please... move a bit??? she asked suku with a please face
Sukanya: ok
she moved bit and told zaina...
Sukanya: thats all don't ask me more place...got you????
Zaina: oh... sure madam ji...
zaina slept quickly before suku change her mind.. next she took the opportunity... and put her hand around suku
Sukanya : what the hell are you doing???
Zaina: sorry dear i don't have a place to keep my hand
you have given me a small space naa
if you can move a bit then i will take my hand from you
Sukanya: no... i am not going to move
zaina smile her self and say
Zaina: ok no worries... if you don't have a problem in it then i also don't have any problem in it...lets sleep like this
suku was very angry
but she don't won't to give a 1 more inch to zaina in bed... so she turn her back to zain ant try to sleep... but she couldn't she turn and face zaina
Sukanya: zai... can you do me a faver???
Zai: hmmm...
Sukanya: ZAINA...
Zai: yes what wrong with you...
Suku: yaar... i am not sleelpy... and you know why??
Zai: no whats the problem???
Suku: dear... i didn't take my medicines...
Zai: what??
oh dear you should take it first...
Suku: haa...but it's on the bus will you come with me to take it...
Zai: hmmm...
ok... lest go...
they both walked out from the guest house.. on the way they met the servant he was going out from the guest house... they took sukanya's medicine and return back... they was stucked that same servant was in the corridor.. they are frozon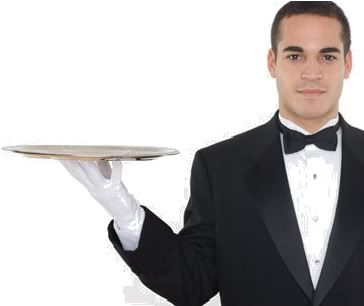 Zaina; suku whats wrong here????
Suku: I do...do...do...don't knowww...
they just about to enter the main hall they saw some thing is there so they just hide behind a door
>>>>>>>>>>>>>>>>>>>>>>>>>>>>>>>>>>>>>>>>>>>>>>>>>>>>>>>>>>>>>>>>
At Main Hall
Maira: MAMMA... MUMMIES. ...
Zee: shhh... silents...
all slowly step in this the main hall...
Deepa: OH siham i am going to kill you my foot is under your heel
Siham: sorry... i didn't know it
they saw some shadows moving
suddenly from behind a havey sound BOHHH
siham and maira almost screamed
Zee: it's sarah...and krithika...
Siham: what...???she turn forward... i am going to kill you two today
Sarah: oh i am sorry baby
we just jocked
Zee: but this is not a time to jock
Krithiaka: why whats wrong??
they told whole story to Sarah & Krithika
same time...
Suku: yaar this was sihams voice...
Zai: ya thats right... she may be need our help... lets go
Suku : yaar... i just pray nothing should be wrong... they both ran to the main hall...
Zai: siham are you ok????
sihame: ya di i am fine... sarah played a full game with all of us
Suku: Thank GOD nothing wrong
Deepa: whats wrong sukanya????
sukU told every thing what they saw on the way
Zee: see we were right...
Zai: so you also saw that same thing...
Maira: yes
Suku: lets go and see is every thing is fine in prema's room...
>>>>>>>>>>>>>>>>>>>>>>>>>>>>>>>>>>>>>>>>>>>>>>>>>>>>>>>>>>>>>>>>>>>>>>>>
All girls are walking slowly in a row holding each other shoulder from behind
They saw lisa is standing on the outside of door talking to someone
zee freezes once again
this time its death shocking for all girls
still the same hotel servant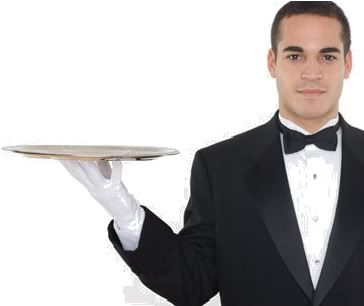 deepa
zaina
maira
all rub their eyes
krithika sarah have a head collusion
Krithika:OUCH & elbow sarah
Sarah : sorry dear
Suku pinch Sihame ouchhh
The servant pass from their side
lisa saw the girls ..wave her hand

Lisa : Hi friends
All girls run & took her to the room
..maira locking the room behind..
sanjida: whats wrong girls???
suddenly zee & suku scream AHHH
joins by maira & sihame... AHHH A MUMMYYY
zaina points to wards the thing coming their side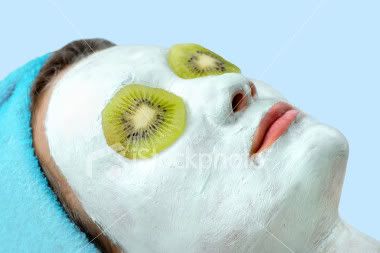 AAHHH THE MUMMY also start shouting & runing
WHATTT
zee
zaina
maira
suku
siham
All girls voices are completely mute now
only THE MUMMY is shouting still AHHH & runing in the room
deepa
sarah
krithika
standing huging each other with close eyes
Lisa : RELAX GIRLS... she is Prema
SHE IS PREMA NOT A MUMMY
now maira suku siham deepa krithika zee zaina sarah hearts start beating agian
they all looks to prema
yes she is prema applying a Blue beauty mask
Prema : you all almost give a heart attack to me
Then angry prema grab someone neck luckly it is suku neck
All girls start deffending them selves
zaina : actually prema
zee : let us explain premu
maira : whoes premu now
Krithika : elbow maira ouch
deepa : prema you are looking beautiful
sihame : as usual
Sarah : actually my dear prema i want to ask suku what is her last desire
prema still holding suku neck
Lisa : prema sweetie i think suku is turning blue now without blue beauty mask
All girls gigled
prema let go off suku neck & give a alarming look to other girls
suku :Thanks GOD i am still alive
Lisa : now tell me exactly what happen
siham..deepa.. maira...zee..zaina..deepa tells the whole story A TO Z ...

now lisa is also worrying & prema is shivring
lisa :a single person main while in 3 places how come possible
its not illusion because you all see him
prema : lets leave as soon as possible
lisa : ok i think we should leave
deepa : where will we go at night?

zee : we cant stay there
maira : but my pics the whole Krithika stares her angrily
maira : ok next time
...
sihame : it is dangerous to stay there
zaina : we should start packing
prema whisper something to lisa ear

lisa : ok friends we will leave tonight ... you all go & get your bags

>>>>>>>>>>>>>>>>>>>>>>>>>>>>>>>>>>>>>>>>>>>>>>>>>>>>>>>>>>>>>>>>>>>>

zee zaina sihame maira sarah krithika deepa lisa prema it is like a do die situation now ... again going back to their rooms & specialy how they get out from this GHOST HOTEL????
keep reading friends thank you
i just like to thank sarah for he help...thank you sarah