Hey guys its 21st May the Birthday of our very FavouriteFarheen
She is the darling of everyone so here
is a sweet birthday wish for her



"Today is your birthday...
Let's make a cake...
Mix and stir, stir
and mix...
Then into the oven to
bake...
Here's the cake so
nice and round...
We ice it ...
We put candles on it
To make the birthday bright.

Happy birthday...

"Time and again I've been ever so gratefulFor having a good friend like you-A friend for all times,To confide in, to count on, and treasureA whole lifetime through.You're a friendFor all timesIf you planted hope todayIn any hopeless heartIf someone's burden was lighterBecause you did your partIf you made someone laugh out loudAnd kept their tears at bayThen today has been for you my friendA very special dayHave a very special birthdayMy very special friend...
"



Enlarge this image Click to see fullsize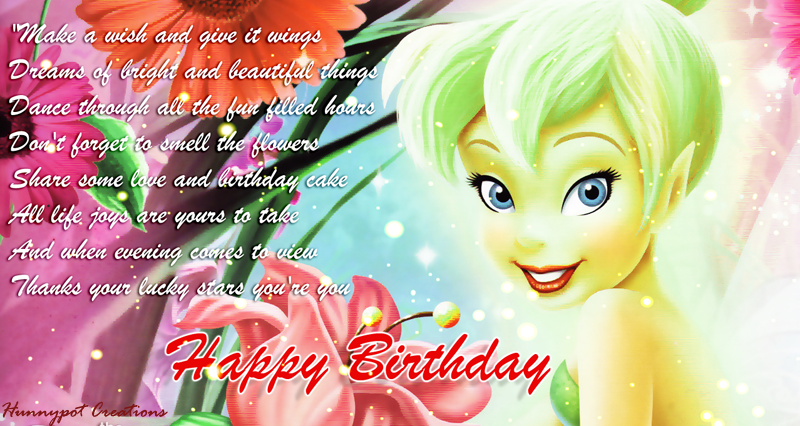 And here comes some really special wishes by the people who loves you



Happy birthday day Farhuuu...ek sal aur buddhi ho gayi tum shahed. congrats for that!! many many happy returns of the day.i wish you a day that seems made just for you with all your wishes and dreams coming trueSaheli



hey sweetheart wish you a very hap hap happy birthday.Wishing you loads of happiness joy and pleasure.May each hour and minute be filled with delight and urbirthday be as spl as u rso have a delightful brightful n joyful daymehrun
Like A frsh DewdropsOf A New Day...!May GOD'S Loving Hands BeUpon You Today To FrshenYour Soul & BodyMany Many Happy Returns Of The Day My Faru
Its been like ages i've known you. You one of the few frnds here whom i know since i came to IF
Each time spent at the RA, RK, AS FC has been one of the best moments
of my life. And i remember you've been there with me. We had our share
of joy there and even though we dont interact much there, we still are
in touch with each other. Sply through SMS's. Your one of my regular SMS
frnds and am glad to have u in my life.
On this day just wanna wish u the best. May Almight fulfill all ur dreams and give u the best in Life
Once again
H a p p y B i r t h d a y
Loads of love n Best Wishes
preeti



Many Many Happy Returns ofthe Day Farheen Dii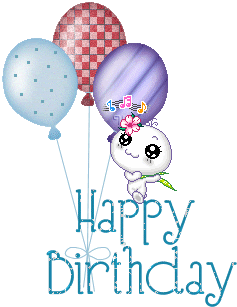 Hope u have nice & cheerful day!! Have fun and enjoy ur special day!!
Best wishes,Sumaiya.
Happy Birthday Farheen
Have an awesome year ahead dear!
It has been couple of months,infact its been really long since we have interacted or met in forum or in FC
Remembering the good old days when we all were active
I have known you to be a nice person,friendly and very caring...
Have an Awesome Day..
May you live to see many many many many more B'days
Catch you sometime soon..
Mwaahs!!
Lots of Luv and Luck
Minnie (Minz)



Before the clock strikes twelve let me take the opportunity to let you know that you have grown a year more... Let GOD decorate each GOLDEN RAY OF THE SUN reaching u with wishes of Success, Happiness and prosperity 4 U, Wish you a super duper Happy BirthdayAnnie



Hey faru,wich u a very very aapy bthday
Ugta suraj dua de aapko ,khilta hua gulab khusbu de aapkoHum toh kuch dene k kabil nahi aapko,dene wala khusiya laakh de aapko(copied hai
)Sirf aaj k din hi nahin balki aane wale time mein bhi khusiyon k sath ghoomo phiro jashn mano aurhaan shaitan/soundtrack ke tune pe dance karo hi hi hi
I think its been months that we haven't chatted except short pms ,miss those chats and haan dants
Sometimes(most of the time) I do irritate you being over possessive sorry about that.
May be the trust lvl is so much that i like to share & irritate you only
Here is ur bday gift(sign in to ur a/c) ,hope its not that bad like a mix of
charcoal n chocolate
!!!
~
Love You ~!!!
link-
http://www.youtube.com/watch?v=Hsmx1ZMgDXM
And now my turn
Hey kid wish you a veryyy
happy birthday.
another year gone and you still are the most special person i have in my life as my friend.
Being with a person like you is the best thing that has ever happened in my life.
on your birthday i wish you all the love
luck happiness and success in your
life coz you deserve only the best in life.
love ya loads
ur sangh di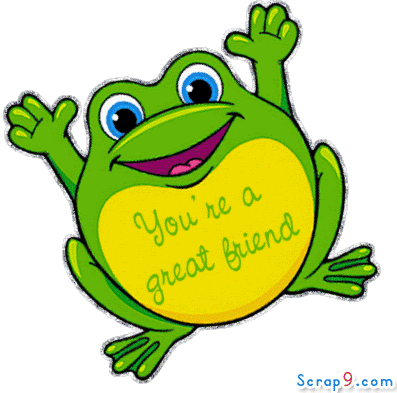 Edited by varallika - 20 May 2011 at 1:29pm