On this very auspicious day, i want to take the opportunity to wish someone very special in my life whom you all know by the name of Rucha urf frnd.of.frndz- The author of four fanfictions and many one shots on IF. She was born on this earth on 20th may but god took many years to make her meet us- her friends- Neha, Ankita, Nikki, Vini, Me and many others including her all readers. So, here, i wish her a very lucky, sweet and fruitful birthday on behalf of all of us.
Birthday wishes from Neha-
(ped pe chadh k aayeli hai tereko wish karne
... Lucha iska paris mein naache aadhi raat maa...
)
Birthday Wishes from Ankita-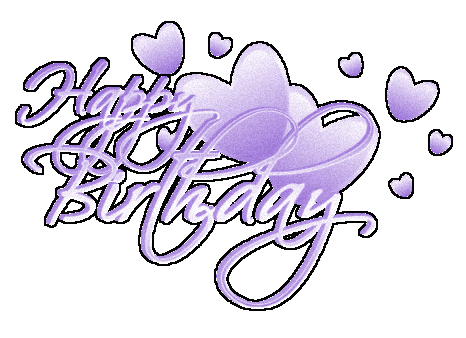 (Isne tereko haathi se ladwaya tha na KP mein, dekh maine ise hi baby elephant bna diya... tere bday pe office se chhutti leke muh se chuliyaan ka rai hai ye
)
Nikki, Vini, Ritu dee, Nidha Dee... aur bohot saare readers bhi wish kar rele hain tereko tapori-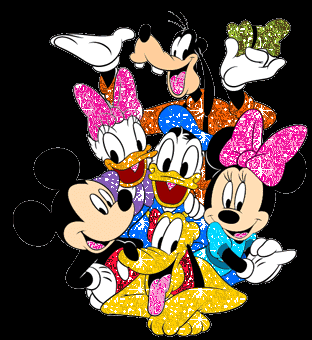 Shak mat kar...sabhi aaye hain...baaki peechhe kahdele hain... line lagi hai na...token mil rha hai tujhe dekhne k liye...
)
Tere liye gifts ikathe hue hain bohot, ikathe karke rakhe hain sambhaal ke, par tujhse intezaar to hoga nai, to dekh le loche, abhi dekh le... laalchi log...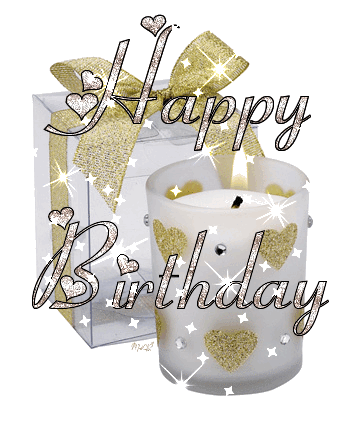 Khol k khud dekh le ab kya hai... main candle jalake khadi hu saath...dekh aur jo bhi hai, aadha idhar khiska de...
Ye neha ne paris se bhejeli hain direct...
.. kha le loche..dabake khale... chokate
Haila loche... ye kaun sa machhar gift leke aa rela hoga... me thinking
par lagta hai machhar kahin duuurrr se uddke aa rela hai...
aur kuch special la rela hai...
Ye kaafi sophisticated sa gift lag rha hai...ye koi sophisticated bacchha- nikki jaisa laya hoga...
Iss gift ki packing acchhi lag reli hai na...fir ye kaam designer ankita ka ho hoga
.. kaash ye d teddies tere do aashiq hote... means...
...)
Ye photo kaun deke gya idhar...
chhodo galti se aa gyi hogi,... aage badho
Main thak gyi hu collect karte- karte... kitne hain aur abhi??
sab tereko hi mil re hain...mujhe kuch nai
huh hurrr hupp
Bas aur hue bhi to nahi dene... main koi delivery girl hu
Loche... happy birthday from all of us... May you remain always happy and contented in your life!!!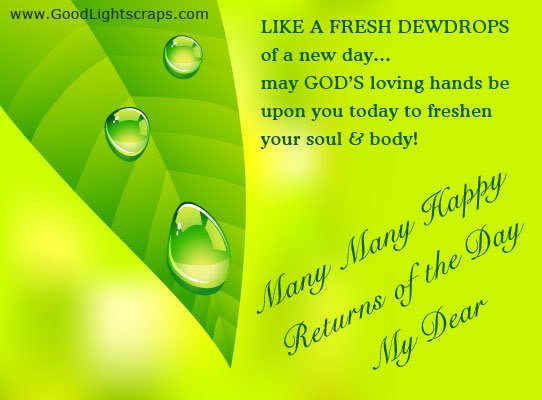 Lets cut the birthday cake now
Kha loche, tu icecream bhi kha aur baakiyon ko bhi khila dayin bhukhe...
Last but not the least, wishes from.. guess-
Aa gyi main wish karne... flowers k saath
Believing hear, what you deserve to hear
Your birthday as my own to me is dear...
But yours gives most; for mine did only lend
Me to the world; yours gave to me a friend.
A very happy birthday darling from all of us... We all love you and wish that you fly with the brigtest colors in this world making your happiness and success spread everywhere...
Hope this birthday proves better than all your previous birthdays and set an example for all your coming birthdays... I LOVE YOU
From-
Neha, Ankita, Me and all of us.


Edited by kshanikaa - 19 May 2011 at 2:47pm