Hi Guys! I'm back and well its great you like the anniversary part but I hope you like the ending to the anniversary better. Thanks for all your comments.
Part 21:
Nivren and the babies were in the lift heading towards their room. They were each lost in their thoughts. Viren was thinking about what he had in his pocket and whether she would like it. He remembered how last year he had purchased a mangalsutra of his choice and tied it around her neck in front of the whole family. Everyone was pleased that they had gotten to see at least that part of the wedding. This year Viren wanted to fulfill something else that he hadn't done. Nivi was thinking too. She had told the receptionist to decorate their room in a romantic manner and she was hoping they were done by now. Viren had given so much joy that she wanted to surprise him too by wearing something special even though her heart was refusing to do so.
She waited so that Viren opened the door and he came face to face with a floating heart shaped balloon. There were many of them around the corridoor and he pushed past them and she followed with the children. Inside the bed was decorated too... filled with rose and tulip petals it looked wonderful. Viren was amazed and what preparations Nivi had done while Nivi slowly tucked the babies into their cots. The room looked just right with the romantic atmosphere.
Viren embraced her from the back and said "wow tu ne kuch toh seek liya he apne pati se" she smiled and replied "do saal joh ho gayi hai". He twirled her around and took out the gift box in his pocket. She opened it saying "ek aur present, tum bhi na Viren". Inside the box were two rings, one a male type and the other a beatiful diamond ring. she looked up at Viren who explained how their had never been engagement in their lives and he wanted to fulfill that missing part today. Tears welled up in her eyes and she embraced him without saying a a word. She didn't want to let go and she had no words to thank him for the love he showered on her. slowly Viren took her hand and placed the ring on it. Before she placed it on his. They looked at each other in adorably and passionately.
Nivi could see Viren's mischievousness creep up with a small grin. He turned her around and embraced her from the back. Her heart was speeding up now and beating at irregular tones as he placed small kisses along her neck and shoulder blade. He moved back a bit slowly and looked at the blouse she was wearing before slowly pulling the strings. Nivi shivered and gripped on to him. Ice chills ran down her body. He traced his palm on her bare back and she was losing her breath now. He was placing kisses too. It was so intimate! he turned her around. She could imagine him smiling but she kept her eyes closed. After a moment of silence she slowly peeked to see Viren taking off his jacket. Her cheeks filled with the red colour. She pushed him to the side and ran to the bathroom. She needed some time and that is the only place where she could get that.
Nivi wanted to surprise Viren by wearing a sleeping gown that Divya had gifted her once saying that she should wear it but Nivi being the shy one never wanted to even dare wear that but after seeing what and all Viren had done there was no question that she should give him something more. She was thinking to wear it yesterday but Viren hadn't given her a chance and just pulled her into the pool but it didn't matter cause this would make her anniversary more memorable. She could hear Viren banging on the door when she had finished changing to the gown. It was short and only uptil knee length. With a miniature coat on top. There were straps and she knew it wouldn't take Viren long to break through the door so she kept her fear hidden and turned the door lock.
Viren was shocked and half surprised too. Nivi had the advantage of seeing his eyes widen slightly when he saw her. She did look quite beautiful. Viren slowly pulled her into his hands and now Nivi noticed that he had taken his shirt off too. Now she saw his bare chest. She shied as he pulled her closer so that their faces were touching. He kissed on the forehead, cheeks before he eyed the lips. She tried to escape but she knew there wouldn't be any. She carried her to the sweet essence of flowers on the bed where he laid her and traced her cheeks and hands too. He had removed the coat of the gown now and was admiring what she was wearing. Nivi traced the planes on his chest and kissed his hand where the tatoo lied. She closed her eyes as he slowly removed the straps on her shoulders and covered the blanket on top of them. They were plunging into it with romance and eternal love.
Nivi woke up to see Viren by her side. He felt cold and she covered him in the blanket properly before placing a kiss on his cheek and getting ready to leave. They had packed everything and now they were going to a small mall before returning home. It was an hour before they left the hotel. They had purchased some accessories and tokens for remembering this trip.As well as some gifts for the family and now They were off back towards their home sweet home.
Some pictures: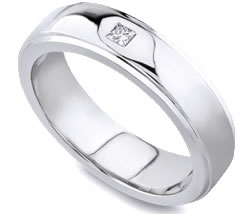 Next up - Bhaiji's finale
Do comment!


Edited by chandmeinchupi - 02 June 2011 at 12:08am