Viren was getting ready to go to office. Nivi was not coming today and she was not feeling well since morning. He wanted to stay behind and take care of her but there was an important meeting at the site and he needed to go but either way he had made sure that she was in bed relaxing and has all the things she need and if anything was the problem then she should call and let him know. He sat beside her on the bed and he smiled his ever innocent smile. "Mein Jaoo" Viren asked slowly. "Haan Haan Jaoo mein teek hoon viren" replied Nivi with the sweet smile. "Apna khayaal rakna aur khabardaar kitchen ke tharaf gayi tho" he said as he was leaving. Nivi smiled very half heartedly. She had woken up with a very bad headache and then when she was waking up Viren she felt an uneasiness and Viren had made her feel a lot better with some tablets but still she knew that she was not her 100%.
An hour had passed and she could no longer roll around in bed so she slowly climbed down the stairs and went to the kitchen. She laughed remembering Viren's words. Vandana saw her and refused for her to work but Nivi was Nivi and she said she can do it and she was fine. She had kept the vegetables to boil and suddenly her head started spinning. Vandana noticed and said whats wrong. Nivi replied, "nahi bus kuch chakkar sa aa raha hai". Vandna quickly gave her a glass of water to drink. "Tumhe doctor ko dikhana chahiye" she said. Nive reluctantly agreed and decided to go to the nearby clinic.
Vandana wanted to accompany her in this condition but Nivi had refused saying that she could manage. She waited in the waiting line for a long while and then the nurse called her name. After a few tests and check up's Niv was getting worried and she asked the doctor, "Gee woh kuch problme hai kya" The doctor smiled at her frustation and replied " Gee nahin Congratulations Mrs Sood aap maa banne wali hain. Niveditha was shocked and surprised at the same time. She thanked the doctor and hurried out. A quick phone call to Viren, "hello Viren", "haan bolo niveditha" "woh kya aaj tum ghar jaldi aa sakthe ho" "haan par kuch problem hai kya" "nahi aisi kyuch nahi bas tum aao" and she cut the line.
Viren thought that something was wrong and rushed to his car. On the other side Nivi returned from the doctor. She was shying already on how she was going to tell Viren this. But she did have a plan in mind. She slowly told Yashodra and Vandana and Chanchal that she was pregnant. They all were elated even the normally arrogant Chanchal was happy on becoming a grandparent, She told then to not tell Viren and that she would tell him but when he arrives to tell him that since she had returned from the doctor she has been in her room and not spoken evn when someone went to see her. They aggreed and gave her the blessings.
Yashodra had told the remaining members of the family apart from Viren and they were all happy. Even Sid was happy for them. Viren came in a hurry and saw the family gathered in the hall and asked everything was fine and they told him what niveditha had told them to say.
There were millions of questions running in his mind. Is she alright? Did something happen? When he reached their room he saw Niveditha had slept off on the bed. He came round and touched her forehead to see if she was ok. But she seemed alright. Then his eyes fell on the medicine on the dressing table. There was a lot of packets and the reciept from the doctor. Now he was panicking when he heard Niveditha call his name.
"Niveditha, tumhe kya hua he, tumhe itni dawaayi kis liye di gayi hai" she shyed and took his hand and placed in on her stomach but he still didn't understand or notice the signal as he continued, "tum chup kyo ho bataao mujhe kyi kya hua hai", again she help his hand firm around the stomach and she looked at it. He noticed now! His mind was racing.
Suddenly everything fitted together. Her headache, uneasiness, visit to the doctor, medicine, hand on stomach. this could all mean one thing, She was pregnant. "such" was all he said and she replied with a nod. He lifted her and turned her around before she commanded him to put her down cuz it wasn't good for the baby. He was elated and she was very happy too.
Toh mein papa banne wala hoon aur mere dil ub do jaanon ke liye hai. They embraced each other and the final piece of our Nivren Jodi has come together.
Part 2:
It had been a week since Nivi had announced to Viren and his family that she was pregnant but the house was already full of toys in waiting for the baby's arrival. She was standing in front of the mirror after dinner and reminiscing the past moments she had spent with Viren. He had changed a lot these days. He was now trying to be more mature to become a proper dad. She placed her hand on her stomach and said, Tumhe bata hai, tumhara papa aur bakhi sab bhi tumko bohot pyaar karenge aur mein bhi.
Viren took a lot of her care like not allowing here to do anything and when she needed something he would make sure someone was here to give it to her. He had even made her to go to sleep by making her lie down on his lap and patting her head. She loved him being so caring and enjoyed having so much attention from him. He had even got her some interesting books and music to keep herself engaged.
He even held her hair and forehead when she threw up. She didn't like him to see her in that position but he never gave her a chance to say go away. He gives her tablets and kisses her goodnight before saying a bye to both his jaans. He had made a list and made sure she did everything to keep herself in good shape from her diet to even her walks.
Speaking of walks, she laughed when she remembered how he had taken to her the park at the same time while he was jogging. He had even ended up chasing a dog since it was blocking her path by removing its tied rope. Unfortunately the dog's owner got mad at him and he had to get the dog back for him. She laughed at his cute expressions when the owner had a very stern face at him. He has been such a sweetheart and she loved him a lot.
She suddenly snapped out when someone embraced her from behind, She smiled and shied at the same time as she knew who it was. He asked her with his mischievous smile asked how both his hearts were doing. She replied saying that both were fine and they spent the night finding out about how the day had gone before he patted her to sleep.
She had slept off but when she woke up in midnight she felt like she needed some ice cream. She woke up and at her slight movement Viren opened his eyes too. Niveditha tum ut gayi? kuch problem hai kya? Nahi Viren woh mujhe bas kuch ice cream chahiye. He smiled and asked her is raat mein and she quickly replied haan Viren mujhe bohot man kar rahahe laa ke dona.
He traced her face and said anything for you. He ran out and he was back within seconds with a small cup of delicous ice cream. She snatched it and started eating. HE laughed at her urgency. She smiled back at fed him a spoonful.After which he was feeding her a spoon. Before long the cup was empty and their stomach's full. They hugged each other and thei eyes slowly snozed off.
Part 3:
this time this scene is after Divya's given birth and they are all at home now. The track has taken a 5 months leap.
Nivi never felt how fast time brushed past her but now she was getting to know. Her stomach was getting a bit larger these days. She shied everytime Viren looked at her. She couldn't believe that a long time had gone and now after the arrival of her di's baby it would be her own in some months time. She was estatic and could not wait. Viren never got tired to taking care of her and some events in the last few months she would treasure a lot.
She thought back to one such night. She had been relaxing on the bed and Viren was sitting next to her busy in his offfice work. She kept quiet not wanting to disturb him. All of a sudden, She had felt a movement in her stomach. Viren she screamed. He panicked and came to her side to see if everything was ok. "Kya hua Niveditha, tum teek tho ho" "Haan Viren mein teek hoon par mujhe lagta hai ki baby ne kick kiya" "kya?" he replied. "such" "haan viren abhi laga" Then he placed his hand and suddenly he felt it. A very small kick it was and he loved it. He smiled and he talked to the baby toh aap apne maa koh bhi marne lage" abhi se aisi maare he hain toh agar bahar aayi toh kaisi maare gi" She noticed how he used pronouns like he thought it was a girl. "Viren tumhe ladki chahiye kya", "haan tumhara jaisi sweet or loving bhi" "kyu tumhe kya chahiye" "mujhe toh ek ladka chahiye bilkul tumhare tarah, aur woh bhi tumhare tarah bohot sare surprises ke saat aye" "nahi mujko toh ladki" "nahi ladka hoga" she replied with a little anger on her face. Now he didn't want that so he said "joh bhi hoga accha hi hoga aur me usse bohot pyaar doonga teek hai". She smiled and then they both had enjoyed the rest of the night looking at good baby names for the child. Viren had printed off a list from the internet and after every name their would be an argument until they found two names that both of them liked just as equally. If it was a guy it would be Naveen and if it was a girl it would be vrushali.
There was also another incident like last moth he had taken her to the clinic for her monthly check up. The doctor had asked whether they wanted to know the baby's gender by under going a test. Referring back to the night of argument Viren had refused saying that whatever the gender the baby will get everything. Nivi didn't argue. The doctor smiled at his answer and said that now was the time she had to be more careful. That word was taken extra serious by Viren that now even dropping her off to the bathroom was part of his daily routine. She liked him to accompany her she was finding it a bit hard to walk very easily so his help was required alot and he never complained. He even made her juices and drinks when the others were busy with Dwita or had gone out, Every day made her love him just more and more.
Viren was always Viren and he made sure he kept the surprises coming after the firth moth of finding out Viren had gifted had a wonderful present and she loved it. It was a full moon night when he came and opened his hand out which contained a lovely little heart shaped box. "yeh kya hai Viren" she said, "yeh toh tumhare liye ek chota sa gift mujhe papa joh banane wale ho aur waise bhi yeh maine kareedi hai aur woh bhi maire paise say joh mujhe contract se mila tha" she smiled and opened the box. Inside was a little heart shaped pendant with a small thin chain. I looked simple but very elegant with some gems fitted on every side. She loved it. He waited as if there was something more "thanks viren bohot acchi hai" "tu ne toh khola hi nahi" "kya" and then she understood what he was saying there was a little locket on the side and when she opened it inside was a picture of viren and niveditha and a space on the other side she understood that must be for their baby and she loved it. "yeh toh bilkul tunhari tarah hai, bahar sa seedha saada aur andhar se pyarr aur khubsurat say barah" This was one of the most memorable days for her and as she traced the necklace around her neck she shied at how Viren had slowly tied it around her and then gave the necklace a small kiss saying that soon it would be complete.
She smiled when she noticed Viren standing behind her. He said kya soch rahi thi, kuch nahi bas kuch hamashe rehne wale baatein soch rahi thi, sona nahi hai kya, haan kal godh baraai joh hai. He smiled and took her to the bed and they both slept off in each others embrace.
Hope you like the post! and excuse me for any spelling mistakes. From now on my scenes will be called Nivren's baby, and keep posting your replies and any particular thing you want to see.
Here is a picture of the locket:
Part 4:
It was the morning of the Godh barai ceremony and the sun was shining brightly throughout the Room. Viren had woken up early and a's usual was planning a surprise for nivi who was fasts sleep like an angel. Nivi woke up to the sudden sound of a dropped vase and was astonished by what she saw before her. The room was completely different to what it had been last night.

The table and chair were removed and replaced with a small but beautiful cot and she just loved it a lot There was also a large number of toys which were of different shapes and sizes too. They looked so adorable. She tried to get up when she was embraced by Viren who said kaisaa laga mera surprise. She replied with a smile that he should not have done so much but he refused that these gifts were nothing compared to what she
is giving him. She adored how viren could love her so much.

She slowly walked to the things and looked at what viren had purchased and noticed that there was two of everything one in pink and one in blue. She asked him why he wasted so much money but he replied saying that money was nothing compared to showing love. She noticed the dresses that he bought each in a different size and colour. They all seemed so pretty. She realized that he has even bought bottles and make up equipment for the baby.

She asked him why he bought two of each and what if it was a boy and then what would she do with all the rest of the things which are pink. Then he smiled and
put his hands around her neck and said that she wasn't planning on only having one child was she? She blushed and looked down when've lifted her chin an said that nothing will go to waste and that everything will end up being used.

Her heart raced when he traced with fingers along her cheek when there was a knock on the door. It was vandana and she had bought her the dress for the godh barai ceremony. She smiled and thanked her. She then showed her all the things that viren had bought and she replied that he was going to be a perfect dad. She reminded them that she would send breakfast to the room
And she left.

Viren looked at nivi and said that he can't wait till tonight and especially to see her in this dress. She shied.

Part 5:
Before writing I would like to let you know that there is no rift between Nivi and Divya in my posts and that Divya is still alive and she will not die.
Viren had been chased out of the room by Divya as she wanted to get Nivi ready for the ceremony. The dress chosen by Vandana was a splendid mix of tradition and colours. It had a marron and reddish shade and was light weight so that Nivi wont have so much trouble to move. To back it up she wore a very small necklace as well the one Viren had gifted her. Some gold bangles with a lot of imitation ones too. She had put Mehendi too on the saying of Divya that morning and she liked it a lot. She was getting ready now and Viren must already be downstairs mingling with the visitors she thought.
That was not true, he was walking up and down the hall waiting for Nivi's appearence. He was wearing a blue kurta just like the one on his wedding day and he looked as handsome as always, All the guests made fun of him saying that he was a joru ka gulam and cant live without his wife for long. But Viren was Viren he never gave any attention to them and he continued to wait for her. Suddenly the Sharma's arrived and they all greated the Soods and gave Viren their blessings. Vandana was busy in checking all the preperations were going fine and she was carrying Dwita around with her. Dada saheb and Yashodra were talking and welcoming other guests. Jawaher was out of town on a business meeting.
Chanchal pointed at the stairs and gladly said that her bahu was coming. Nivi was walking down with some ladies and Divya on her one side. Viren coudn't take his eyes off her and he was drooling. She looked like an angel he thought. She slowly sat on the chair and the ceremony began.All the guests came and presented her with gifts and a whole load of blessing. Yashodra, Chanchal, Divya, Naintara dadi amd Hemlata had even given their share of the presents. Many types of Sari's and jewellery were recieved. Nivi was thanking everyone.
After a while the function was getting a bit boring and Viren had the perfect idea to spark it up. He got everybody's attention and told them that they should play a game called pass the parcel. Most people agreed but YS refused and Viren never took no for an answer and by the end of it he had forced everyone to play. He went and sat besides Nivi with a small radio. He said everytime he plays the music the pillow will be passed a round but when the music stops the person with the parcel in their hand will be out and has to say a riddle, dance or sing and he and everyone will try and guess or just listen and enjoy. Nandu and laiji kaka were cheering everyone on when the first music started.
First person to get out was YS. She was asked to dance on th esong Marjaani and Marjaani and my my the great grandmother was in full josh and she was hopping to the beat while everyone laughed. Next up was Nainatara Dadi who sang a melody which she used to sing when Divya and Nivi used to be small. Everytime when someone was doing their task Viren would squeeeze Nivi's hand and say that she looked very beautiful today. She shied and said that everyone is looking but he never listened.
Dwita had started crying so Vanadana wanted to quit. So she said a riddle which was: "what goes up but never comes down?" everyone was thinking hard but was unable to guess the right answer and she laughed and said that it was "age". Divya was next and she did a very nice dance to the song tere liye from Prince and she kept pointing at Siddhart the whole time. Chanchal sang a song so bad that some of the glasses broke apart but no one said anything and just clapped to keep her going. It was a song that her mum had composed for her and trust me it fitted her completely. Dada Saheb said a riddle too. "We all follow God but what follows us?" again everyone was in trouble and he declared the answer as "shadow".
Hemalata was next and she sang a wonderful song about godh baraai just like she had done for Divya's funciton. On th enext turn the pillow had been held by both Keshav and Pratap therfore both of them danced to the song do you want a partner and evryone laughed on. This meant that Siddhart had won and he asked Viren what was the prize and in response he said that he would give him anything he wished . Siddhart said that he needed nothing cause he has everything he will ever need,
Soon the guests began to leave and Nivi and Viren were all alone while Divya and Siddhart were in their room . Vandana was in the kitchen. YS and DS were sending guests off. So Viren suddenly pulled a nearby rope and shower of flowers and pieces of papers came showering down on them. Nivi asked Viren why he did this and he said he always likes to admire her and he will keep surprising her in order to get that wonderful smile.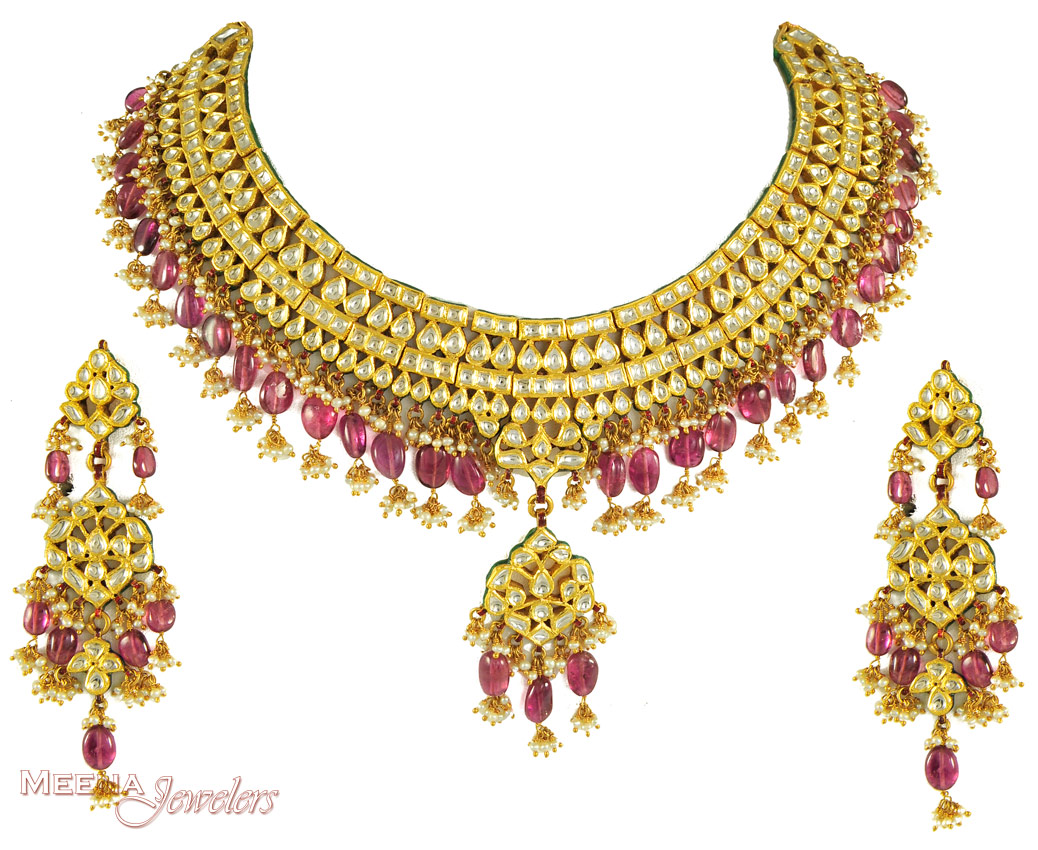 Part 6:
Viren had cut some apple pieces for Nivi and she was refusing to eat them but each time Viren would tell her that if not for herself she should atleast eat for her baby and then she would take another bite. Viren told her that maybe it would be easier for her to eat some more if she diverted her mind on something else and he suggested her to listen to some of the CD's but Nivi refused saying that she had heard them so many time during the past few months. So Viren said that then he would play a new tune on his flute for her. He went to the cupboard and brought his flute and assembled it. Nivi waited with a smile when he began to play the tune that was a part of every meeting they had. Sooner or later Nivi finished and Viren said now that's a good girl and went off to collect some water from the kitchen.
They were alone at home. DS, YS and VD had gone to a temple for praying for the well being of the family. CC had gone to her friend's house for lunch and she wouldn't make it back until late. Nandu had gone grocery shopping. Siddhart was in office and had dropped Divya and Dwita over at her mom's house. So Viren was collecting water in the kitchen.
Nivi was sitting on the bed and was reading a nearby magazine when she felt a sudden jerk in her stomach. The pain was revolting and she was unable to control it. Sh eknew she needed to call Viren and tell him that it was time but her pain had engulfed so much that when she opened her mouth she couldn;t manage to call him she grabbed the vase nearby and threw it on the floor hoping Viren could hear it.
Viren was returning upstairs when he heard a drop of the vase. He immedaitely droppped the glass in his hand and rushed to the room to see Niveditha in pain. She was turning and tears were pulsing out of her eyes. Seeeing her in this manner he began to cry uncontrollaby but he knew he had to be strong. He rushed to her side and asked her what was wrong but he already knew the answer. He had seen it happen a month ago when Divya bhabhi had been in the same position. He collected her in his hands and assured her that everything was fine. Before rushing her downstairs and went straight to the car.
He placed her in the back seat and adjusted her head on apillow. She was screaming in pain and he couldn't see her. He immediately climbed into the front seat when he saw a man at the gate. Who was he? he did not know but somewhere his mind said that he knew him. He was broken from the entrance when Nivi screamed out again. He hit the accelerator and they were off.
He rushed on the road. When he noticed a road block ahead.
It wasn't a road block but it was Bhaiji smiling at him and saying that this was the end. Viren did not pay attention and rushed past him when he saw him ordering three cars to follow him. Viren kept turning to keep an eye on Nivi when he noticed that she had fainted. His heart was racing. He saw three cars gaining on them and closing in on the sides. He understood the plan. They were trying to squash his car and before they closed in he accelerated forward and the cars collided on themselves and skid of the track. He could see Bhaiji's face and he knew that he would be back but now Nivi was important.
he carried her into the clinic and the doctor took her to the operation room. Viren was scared and he was marching up and down in panic. He called up Sidhhart and informed him about what had happened and soon everyone had arrived one by one. Viren was scared and DS assured him that everything was alright. Divya was praying at the mandir and said that Nivi had done the same for her.
Doctors and nurses kept rushing in and out of the room and they said that their was a slight complication. After half an hour of crying praying and frustration, the doctor came out and Viren asked her if everything was fine. The doctor told him "aap ki dono bachein teek hain" Viren smiled and asked how she new that he liked to treat Nivi as a child. But the doctor shaked her head and said "no no mr Viren aap ki patni ke bare me nahi baat kar rahi hoon main toh aap ki twins ki bare mein baat kar rahi hoon. app ko ek ladka aur ladki hui hai. mujhe toh iss bare main pehle hi batah tah par app hi neh mana kiya tha sonography karne ke liye". he said "such doctor thank you" and everyone congratulated him. He wanted to see nIvi and the doctor gave him the permission to do so.
Part 7:
Viren slowly opened the ward door where Nivi was lying and he smiled when he saw his angel on the bed. the doctor had told him that she wasn't awake but he said she doesn't need her to be. He slowly walked across the room and sat down on the bed. he took her hand and kissed it and said thank you mera jaan mujhe do aur jaanon ko de ne ke liye. Then he saw the cot on the other side. He slowly moved and saw the cutest babies in the world lying inside it. tears flowed down from his eyes. He couldn't believe that he was the father of such young darlings.
He put his hand in the cot and slowly brushed the cheeks of the two babies. They were beutiful and simple and they represent his and Nivi's life perfectly. He saw them move and then the tiny hand wrapped around one of his fingers and again tears rushed in his eyes. He had never experienced such strong love and emotion before. He loved it. He thought about how his and Niveditha's life had changed forever from today and that they had a family and not just themselves.
Nivi was opening her eyes to the new world before her. She looked around the room and saw Viren sitting next to the baby. She smiled seeing him cry. She knew he was enjoying the moment. She had been asleep after all the pain she had gone through. She slowly called Viren. He turned with an immmediate jerk and looked at her. He stood up and came next to her with his mischevious smile.
Niveditha tum kaisi ho, he asked. "main teek ho Viren par hamari bachi kaisi hai" he smiled and said that woh teek hai" he knew she disn't know about the twins and he was eager to tell her but he loved to keep her waiting so he kept quiet until she asked herself. "toh beti ya beta" she said again with a wonderful smile. "he said beta, because he knew she had wanted a boy and he could seee her eyes light up and then she saw him and she replied, "sorry Viren mene tumhari liye beti nahi de payi" he laughed and said tum ye kya bol rahi ho mujhe toh beti bhi mil gayi hai.
Niveditha was growing more and more confused and then she questioned whether he was referring to Dwita but he shook his head and said nahi. He loved seeing the frowns form on her face when she was concentrating hard and he traced the frowns and kissed her forehead and said, "Niveditha tum ne aik nahi bal ki do bachon ko janam di hai" he could see her happiness.
She was so exited and she tried to peak in the cot but it wasn't possible it was a bit too far.
She asked Viren to bring it closer and he did as he was told. She smiled when she saw the peaceful babies. Viren slowly lifted the girl out of the cot and gave it to Niveditha and then he went to bring his boy. The girl was simple and peaceful just like Nivi had been. He smiled when he saw that at such a small age itself he could see another badmassh like him in his son. When he tried to lift him out he gripped on firmly to the cloth and then "chsss" and before long Viren was wet and the room filled with laughter. Yeh tu ne kya kar di ya papa ke shirt par" Nivi couldn't control her laughter her son had on the first day itself peed on his father. Viren was laughing too and knew tht being a parent was not easy at all.
He slowly bought the baby round finally. They both adored each other and their kids when the rest of the family came in. They all congratulated the pair and looked at the two children. CC was on the moon too she was looking at the children in delight. Everyone was happy and then Vandana noticed that Viren's shirt was wet and asked the reason for being so. He turned and looked at Nivi and they both started laughing.
The family was confused and then Nivi said yeh toh mera badmaash beta ka nishaani hai. The whole family understood and the room erupted into laughter.
Part 8:
It had been some hours since Nivi had given birth to cutest babies ever.Viren had been supportive and helped her a lot when she needed anything. The family had left home and they would be back tomorrow when Nivi would get discharged. The doctor wanted to make sure that Nivi was in perfect health before she left and Viren had no objections to that. So he stayed over the night with her. The babies kept popping in and out of the room after having some check up's of their own and now they were fast asleep in the cot. Nivi had fed them and rocked them to sleep.
They were alone and it was becoming night time so one by one the lights in the wards were turning off. Viren turned off the one in their room and they sat staring at each other for a while. He had fed Nivi dinner that VD had made and delivered and had eaten himself and now they were adoring each other. They had nothing to speak. Suddenly, Nivi laughed and Viren questioned her and she said that she just remembered how her badmassh beta had made a stain on him. He rubbed the patch on hte shirt and laughed too saying that well it was Viren Sood's son after all.
It was morning and Viren found himself lying on the sofa where he had slept off last night after Nivi had dozed. He woke up to see the nurse and doctor checking up on Nivi and telling her that she was perfectly alright to go home. Viren was happy that now they would return home and thought back to the surprise that he and Siddhart had put together for Niveditha. He couldn't wait to see her reply.
After the doctor left he went to Niveditha's side and asked her how she was feeling when the babies started crying. Viren knew they were hungry and he lifted both of them slowly and placed them next to Nivi on her bed and left the room closing the door behind him. He phoned his family and told them that they would be arriving home in a hour and he went to get some food for himself and Niveditha in the hospital canteen.
VD called to Nandu to bring the taali. Viren and Niveditha each carried their baby and were standing at the doorway. They were welcomed and embraced too. Nivi had dressed in a pink shaded shalwar kameez and Viren was wearing his usual shirt and jacket. The babies were dressed very similar just to back up the fact that they were twins. Everyone was there and Naintara dadi kissed both children. Pratap and Keshav were sharing hugs. Smiles spread on every face. Divya hugged the children and Nivi too.
Viren had somehow diverted teh family and bought Niveditha and the children upsatirs. Nivi was shocked and surprised at the same when she saw her room. The room was now completely different, everthing was half pink and half blue. There were two cots too. The cupboard was half half and each side had each coloured clothing arranged. She liked it alot and she thanked Viren but Viren said itna kuch aur bas ek thank you. Nivi knew his signal tum bhi na viren she said. She went and put her baby in the cot and Viren did the same. Then he put his hand around Nivi and said humari zindagi ab puri tareh se poori ho chuki hai.
Here is a picture of what the Nivren Twins were wearing and idea of the room:
Part 9:
It was Niveditha's first night back home and already she had been woken up twice by the babies and Viren was becoming increasingly worried about how she is not going to get enough sleep so when the baby woke up the thrid time he thought it as his turn. He slowly lifted his son out of the cot and peeked to see if Nivi was awake. She seemed like she was fast asleep. He tried to rock the baby to sleep but it was no use and the baby started crying louder so he began to worry.
Nivi had woken up to the sound of the baby crying but when she saw Viren taking the baby out she wanted to wait patiently and see what he was upto. He tried to calm the baby down and then he started to smell this wierd smell and he immediately knew why his son was crying. "Yeh tu ne kay kiya" he said as he laid him on the bed. He had seen Nivi handle a similar situation with his daughter in the morning and so he decided to try it. he collected all the necessary equipment but when he removed the pampers he was in disgust. He again peeked at Nivi hoping she was awake but no so he slowly cleaned the baby. Now that the baby was spotless and he had thrown the garbage out. He had another problem on mind. As he did not know how to tie a pampers. More than him his son was getting very impatient and trying to kick his dad. he tried and when it looked alright he lifted up the baby and applied some powder just like Nivi had done.
Nivi was watching everything with half an eye and she saw that he had closed the pampers upside and she could not keep in the laughter any more. Viren turned round to see Nivi laughing. "Agar tumhe karna nahi atha toh tumne utaya kyu nahin" she took the baby and tied the pampers perfectly. Then she laughed again and took her shawl and wiped off all the patches of powder on his face. Then she took the baby and took a peak to see if her daughter was ok before settling on bed and rocking the baby to sleep.
Viren washed his hands and searched for something in the drawer before leaving the room. She finished with the baby and placed him back in the cot before going to check out where Viren had disappeared to. She walked to the terrace and saw him looking at the moon. Viren she called out. Then he turned around. "Tum agayi" "Haan par kya baat hai Viren" he slowly put his hand in his pocket and took out her heart locket which he had gifted her and then Nivi remembered that she had taken it off on request of the doctor in the operating room and since then hadn't got a chance to put it back on. She took the locket and opened it and noticed that he had added the babies picture for her. She smiled and hugged him to say thanks. But Viren had something else in his hand in another box. She took it and opened it to see another neckace like hers but tinier and she knew it was for her daughter. Then she saw a bracelet and knew it must be for her son. He smiled and said that these are his first proper gifts for his children. She adored how much love one person can shed and embraced him when she noticed another bracelet similar to her son's one on his hand. it had a heart shape hanging from it with the pictures inside. She didn't need to speak and she knew she was in a coat of love.
Suddenly she remembered that she had left the kids and began to turn around when Viren held her hand and said "kahan ja rahi ho" "room ja rahi hoon woh akele hain" "ab time kya ho raha hai" "time toh barah baj raha Viren par tum aise kyu pooch rahe ho" "aaj ka date kya hai niveditha" "pata nahi Viren" He smile and came close and said "aaj mera patni ka janam din hai aur woh bhi mera bachein ki ek din baad" Nivi was in shock yes he was right and they were talking about it a week ago when Nivi was saying that she wanted to get her babies on her birthday but she had forgotten in all the commotion. She hugged him again and this time she knew that she was crying. She could have never asked for a better husband. a better dad and a better friend than him. He said, "aaso nahi nieditha" he wiped her tears and for the third time took a box from his pocket and she opened to see a beautiful ring with a saphhire in it and surrounding it Was the letter N and V arranged in such a beautiful way that she loved it. He took it and slowly placed it on her finger. She replies that it was very beautiful and he said no nothing is beautiful compared to you. She shied and he said that their was many more surprises for her tomorrow and seh shoudl wait. She loved him, admired him and never wanted to part for him. As they embraced and returned to their room.
Part 10:
Viren had not told Nivi where he was taking Today. it was her birthday and she had already recieved a present but she knew Viren had more surprises planned. he had woken her up in bed with his own hand made breakfast and to back it up he had also showered her face with rose petals. The walls of room had hearts sticking and saying are you ready to go out with me and the kids? He wanted to know a yes or no answer but she knew o wouldn't be an option as long as Viren so she happily accepted the yes. She smiled as he immediately lifted her in his arms and turned around the room saying that she would love what he has in store.He slowly placed her down and said that he would come in some minutes and for her to get ready.
She slowly dressed up in a pale blue salwar khameez which she found in a box in the cupboard saying I love you meri jaan aur yeh bhi tumhare liye. She wore it and well she loved it. she didn;t wear too much jewellery as it might harm the babies when she is carrying them so she left herself to her natural beauty.she dressed up the babies to in gowns that Viren had put our on the bed and she liked them. She noticed how Viren had decorated her room. The corners were filled with baloons. The banner above their head was saying Happy Birthday Niveditha. Their were rose petals covering the dressing table and side tables. She was loving Viren and she knew she could she could never stop loving him.
Viren was downstairs placing a double sided pram into his car. He laughed at the thought of what he had planned. for her. Nivi finished dressing the children and feeding them and now she was hungry herself so she began to see what Viren had bought for her. There was a large glass of milk and water. In the middle there was some sausages, an omelette, fruits and some sandwiches. she liked it and it would be different to her normal indian cuisine.
She climbed downstairs with Vandana who were each holding a baby. Vandana had come into the room to see if she was ready as she had seen Viren getting anxious. She was blessed by all the elders and wished too. She had recieved some sarees and jewellery but the best gift from the family was Divya's she had gifted a small bracelet which had a heart shape in the middle inside which their was a picture of both her and Nivi when they had been small. They hugged each other goodbye. Nivi slowly climbed into the car and placed the babies in car seats which Viren had set up for them. Viren told her she and babies looked beautiful and his selection was perfect and Nivi agreed.
It had been a while since they left home and it was getting to the midday time and she started to question Viren about where they were going but Viren didn;t seem to answer. After a while the car stopped at a small resort along the road. The resort looked similar to Nivi but she thought she was just imaginig things but no when people began to call her and Viren in a more formal way when they got out. She knew where they were. Viren had recieved another project after the first one and Nivi couldn't help him much cause she was in the early stages of pregnancy. She had designed some images though and the resort looked just like it,, She was emotional when she had seen her work come true.
Viren guided her towards a small hut at the end and said that they would be using this for the day. The hut was just like the room had been decorated in every red shape and image. What she loved was that Viren had put up some of their pictures on the wall. It started from the wedding one to some functions and then the one when they arrived home with the babies. She smiled when the babies began to cry. He had bought the pram and set up as a cot and they did enjoy it cause they thought it was like going on a ride. Viren had left Nivi for a while to work on his last surprise.
After a while Viren had arrived and he noticed that she had changed to another dress which he had left in the cupboard for her and he smiled insatntly. He hadn't expected her to have worn the dress. It was a siky blue modern dress which was long so it covered her in whole and was had straps. She had wrapped her self with a shall but he didn;t mind. He knew she found it uncomfortable.She had tied her hair up in a curled fashion and she was looking stunning. He slowly came and placed an arm around her and said thank you, but she replied that when he could do so much for her then she shoudl keep her fear inside and wear this. he kissed her hand and her forehead. He quickly slipped into the bathroom and changed too. She wondered where they were going but he wouldn't give a clue.
He took her hand and lesd the babies out to what looked like a small dome in the middle of the garden. Their was a large amount of crew surrounding them and she placed the babies in an area where should keep an eye on them. Soon a cake arrived and it was a double decker. The top was was niveditha's birthday and the bottom was for the opening of the resort from tomorrow.Everyone sang and Nivi turned red but her heart was enjoying everything. She fed Viren a piece and he fed her too and they laughed. They ate cake and then were roaming along the beach with the pram for some time until it got dark after which Viren took her to the garden. She noticed that the whole set up had changed and now their were banners wishing her happy birthday, She slowly walked and Viren floowed with the babies and told her to sit down. This was the last part of the surprise. He had arranged a candle light dinner. She loved it too.
Then the music began to play and when offered her a dance she couldn't resist. They twirled and danced around. After hours of fun they returned to their hut where they would sleep for the night and return home in the morning!
Hoep you like it guys! When you reply please write down the names for the baby that you would keep cause next up is - naming ceremony.
Here are some images of my scene: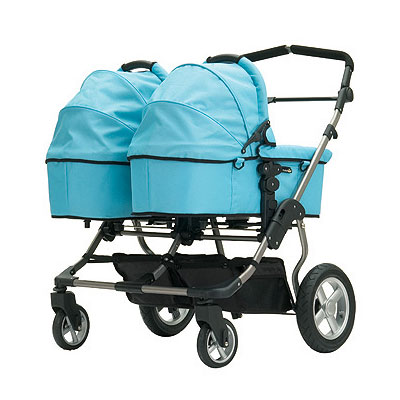 Part 11:
Nivi woke up to the light illuminated room. She tilted her head to see Viren sleeping beside her. She thought back to the romantic things he had done for her yesterday and she was elated at how wonderful her birthday had been. The babies had woken both of them up and now that Viren was getting better at sorting out the babies they did take turns unless the baby was hungry then Viren would step away. She smiled seeing how cool and handsome he looked even with his eyes closed. After the babies were born they hadn't got too much quality time but yesterday filled up for it. She was still in Viren's embrace and was trying to sneak out but Viren pulled her back. She fell on top of him and he was enjoying tracing her face when the babies started crying. She got up and he didn't stop her then cause he knew they needed her.
Nivi looked at the time and she panicked when she noticed that it was past 8 and they should have left home by now. But Viren smiled and told her to worry as they would leave a little later after opening the resort and cutting the ribbon at 9.30. She agreed. Viren was looking after the babies when the waiter arrived with food for them and set up the table. Nivi was in a rush to get to the shower today. Everyone was ready but her. She had taken out a brown salwaar and decided to wear it. She placed it on the bed and took a final look at the babies before heading to the bathroom.
She had taken a long shower and getting changed when she noticed what she had done. She must have left her pant on the bed. She was wearing her top and standing in front of the mirror when she noticed the missing pant. She couldn't go out she thought. What would Viren say? Then she took a towel and slowly wrapped herself with it. She opened the door and peeped her head out and told Viren to pass the pant but naughty Viren had other plans in mind. He lifted the pant and smiled his mischievious smile as he was walking up to her. He tried to open the door too. But Nivi held on with all her might.
She shrugged at the pant but he was not willing to let go. She pointed at the children and said the baby. Viren turned round to see if everything was allright. In that split second Nivi took her pant and shut the door. Viren banged on the door saying she was lucky this time but he would get her very soon. She knew he wasn't joking!
Niveditha cut the ribbon for the opening ceremony and sooner or later they had left in the car. During the journey Nivi and Viren had been quiet and sat still until Nivi suddenly shouted at Viren to stop the car. He stopped with a sudden jerk and turned to see what was wrong. Nivi smiled at Viren pointing at the children and then he saw what she meant! The cute little darlings were smiling and that too looking at him. Nivi and Viren were elated today their children had laughed.
The car reached home and they met and hugged everyone. Vandana informed that the Pandit ji had said tonight would be a good night for the naming ceremony. They agreed and started with the preparations. Nivi had already made the dresses she wanted her children to wear and she had put out a light blue kurta for Viren and taken out a magenta pink saree for herself. The whole house was in laughter and everyone was enjoying the day. The rest of the day Nivi was busy with preparing everything and making sure nothing went wrong. Viren had left to the office to see if their was any work to be left done or pending.
Many guests and Visitors were entering and meeting with everyone. Nivi and the children were getting reading while Viren was waiting impatiently for their arrival. Soon the function began and Nivi along with Viren bought the children down and proudly named them Nidhi and Varun and placed them in their cots. Viren kept issuing signals with his eyes that Nivi was looking fabulous today and she shied. The whole family was laughing and communicating with the babies. Soon after Viren tried to divert the attention of Nivi but she was standing on guard next to the babies as each visitor came and gifted her presents. So Viren decided that he should spice up the party a little bit.
Part 12:
Viren had suggested an idea that was a game called Do you know your partner? There were no particular rules. It was a game where each person would be asked a question about himself, his partner or any romantic moments!!! Everyone loved the idea. Naintara dadi and Vandana sat out with Dwita, Nidhi and Varun while everyone else sat round in a circle ready to play the game.
First was a question by Viren to DS, "DS kya aapki shaadi arranged thi ya phir love?" DS laughed while YS shied and he replied that it was both. How come? everyone enquired. He said that the marriage was arranged by his family and he didn't even know the bride until he saw her on the wedding day. She was standing on the balcony waiting for my arrival with the baraat. When I arrived I looked up and spotted her. It was love at first sight! So hui na love marriage. Everyone laughed.
Then Nivi asked YS what was the first thing that DS said to her! She shied and replied tum bohot khubsoorat lag rahi kho and he said it on the night of the wedding. Everyone clapped. It was time to move on to the next Jodi. Jawahar who had returned from the trip in the morning was ready. They questioned what he thought of chnachal when he saw her in the photo. He smiled and said that he thought she was beautiful and would make a perfect life partner. CC said thanks using her eyes. Then they asked CC about what Jawaher had gifted her on her first night. She shied and showed her hand and they saw it was a bracelet with the letter J.
Siddhart was next and everyone asked him the first ever gift he had gifted to Divya. She was waiting eagerly to hear his reply. He said that it was a flower. Divya looked confused so he explained that this was when she was 7 and he was 10 he had climbed up a tree and given her a flower that she used to look at every morning. Divya was emotional and said wow Sidhaart tumhe abhi bhi yaad hai. Then Divya was asked about the thing she loved most about Sidhaart she said that it was his way of declaring love without showering her with gifts. Everyone cheered.
Viren was asked for the one part about Nivi's character he would change. He smiled mischievously and said that she should change being a bit too shy in front of him. He smiled a cheeky smile but Nivi wasn't happy and she was determined to show him that he was wrong. Nivi was asked about when she realised her love for Viren. She smiled and said when he left me alone and went for a trip and that she found the true meaning when people say. Dooriyan pyaar ko badathi hai! Viren looked at her pleased and she was still unhappy about what Viren had said. She had a plan and she would execute it soon.
Hemalata was asked about when did she recieve her first gift from Pratap? she shied and said that he secretly gifted her a earing on her engagement. She shied and everyone laughed. Pratap said that he would love to change her worrying instict that she has for everyone and everything. everyone agreed.
Soon the game was over and everyone had begun to leave.
Nivi had taken the children and put them to sleep and now she was in the bathroom staring at herself and what she was wearing. She would definately show Viren that he was wrong.
Next up - what is Nivi wearing? Viren and Nivi in the shower!!!
So guys Hope you liked them!!! Below are a list of people I pm when I write a scene:
ashred12
sushmitadutta
salekh1
INGCIV
Anisha_91
aamina1010
love-mystery
Nikita99
daffodils06
GSPriya
sandy_nivren
dyhardfan
Alphabet26
NaDzGirl
rshree1182
Niv-RenBOND
sana4kinha
amitasaily
kinshukkiaashiq
krazzy4NiVren
sirjee
Abicool
minu2011
*Resham*
Resh_kinhafan
adventure_gurl
diyaloveskinny
Jasleen
tashu_20
doot
nosh25
keerthishreyas
kinha123
hebasamiya
love_never_dies
butifuleyes
shubabegum
rajithav
surur
Thanks to all those who are regular followers! If you also want to be a part of the list then please pm me saying so. Sorry if I missed anyone out and do let me know I will definately add you in.
Fathima