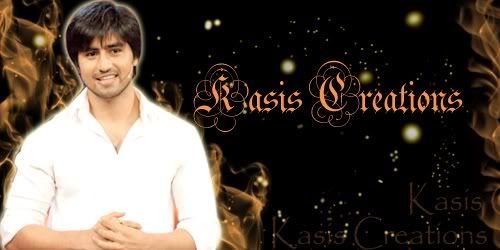 Hai Friends
I am Kashish


U people Know me from forums like
Kis Desh Mein Hai Mera Dil,
Tere Liye,
Pyaar Ki Ye Ek Kahaani,
Geet,
Maryadha,
and Navya...! and so on...!
I am a Loyal fan of Harshad and
i love him so much
i was thinking to open a shop in India-forums
but bcoz of my exams and my studies i am late to do so..
but i m happy that i got a great day to open my shop
yeah...!
Today is Harshad Chopra's Birthday ..!
and today i m going to open my shop...!
wow.. is't great???
I need all ur wishes and blessing and comments
over here Bcoz this is my first shop
What I can Make ?
- Normal [Non-Aminated] Sig
- Non-Animated avi
- Icons
- Textures
- Banners [Glitter or Simple]
My copyRights
Kasis Creations
Rules of Request
- Only when Shop Status say OPEN.
- Pics whatever u like.
- No limits per person.
- Plz provide me large n HQ pics.
- Text what u want.
- Plz post all requests here.
- Inform if you want your name/ID on it.
- Be patient.
- Ask me for icons matching ur siggi
- Plz don't copy or cut parts of my creation.
Inspiration
I m inspirited by all creative. Who maker sig's n avi's.
(special thanks to creators like : Waqas, Maha, Senorita, Khushix
who made me to create Siggi's and they are my idols too..!)




Edited by mkasisRT - 08 June 2011 at 7:48am