Thank you my diamond/damned buddy...love you
I wrote something for you quick time...so i know it sucks
..but lie to me and tell me you loved it
A friend is the one you think when u want to smile or cry with.
A friend is someone who will scold you with an angry face but also will give you a hug later.
A person you don't want to live without because you know they complete your day somehow.
A friend is a hand you have for a lifetime knowing they will be with you through thick and thin.
The distance may be miles apart,
But It doesn't matter because two true friends are connected with their hearts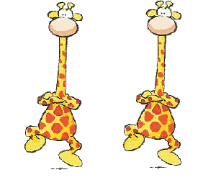 LOLZ...i couldn't help it...you and i as giraffes had to be here
Love you loadsss


Edited by maankigeet4ever - 07 August 2011 at 12:33am