I am really sorry that i couldnt comment from more than 3 months i think
Coz it was my last semister i dint get time to read any of the ffs or ss in the forum.
I ve to read more than 10 parts nw, First of all congratulations for new thread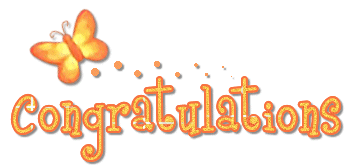 *edited*
I just caught up with all your updates that I had missed...simply mind-blowing...
Your writing style is what I love the most...you take care of every minute thing while writing down your imagination...
The actions, postures ,emotions and thoughts of the characters...you write it down in the best way...hats off to your work...
I am happy I got to catch up with your FF,really missed reading this one.
This one was more complex than ur previous one
U not only managed to create the emotions but carried it out excellently till the end.
Also u keep ur readers on their toes, u don't allow them to become slothful.
I had to be very careful in reading who was commenting when because u move very swiftly from one character to the other.
So this excercise of mind also pays off while reading ur story.
Loved every bit of it..the characterization, emotions, bonding, relationships.
Awww...my heart went out for arjuhi.
I just loved your choice of words, and the way you describe the emotional scenes ..you're a gifted writer !

Thank u soo much for being soo patient & PMing all parts to me
Continue soon, ll be eagarly waiting to read next part.
Hope u do well in ur exams.