Originally posted by ZoobiDoobi
Originally posted by luv_sakshi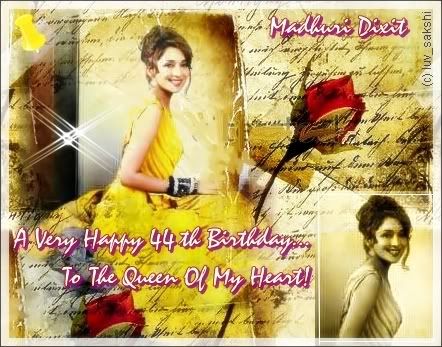 Such a beauitiful msg Sakshi. I love the siggy
Aww..Thank You so Much Zoobi!
The appreciation means a lot
...glad you liked the message n the siggy!
Just had to make Madhuri's Birthday Special
...She's a Treasure, An Angel!!
For the Siggy
...well, i didn't have much work to do yaar
...MD's Gorgeous n Divine pic did most of the work for me!!
...i was actually so lost for words n didn't know what to put in the Siggy though!