hi guyz,im going to start a new FF
this is my first ff

PM list
sharmeeli
Abicool
heer_varsha
lilsweety
santoshi_58
anushad
tani112
FANAA_4KARneet
simran42

bobby
sita11
nahi
alisha
riddzi
taanufan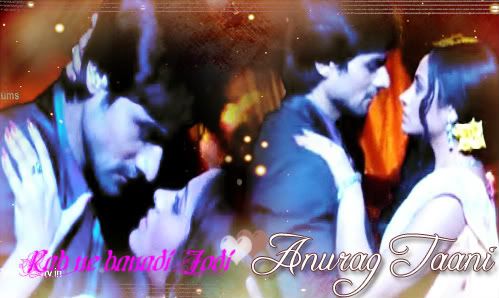 Rab ne banadi Jodi
part 1:page 4
part 2:page 8
part 3:page 10
part 4:page 13
part 5 :page 16
part 6:page 19
part 7:page 22
part 8:page 24
part 9:page 27
part 10:page 29
part 11:page31
part 12:page 33
part 13:page 35
part 14:page 37
part 15:page 40
part 16:page 43<

part 17:page 46
Part 18: page 51

characters
Anurag Ganguly

a sweetherat,handsum and humble boy.who is the romeo of tani mottu of tani his father changed his name to anurag kapoor so that tani couldnt met her
Tani Banerji
a darling beautiful cute and noble girl when she grown up her miother changed her name to tani sharma so that anurag couldnt find her julliet of anurag mishti of anurag
Laboni Maa
a sweet noble and cute moti maa mother of tani she fight for her daughter always so sometimes she bacome rude
Neelu Maa

mother of anurag aa muuaaah mother like very sweet and caring mother she alwayz support her children and husband
Shekhar Ganguly
A strick but caring father.father of anurag
Vijay Banerji
Father of tami..very sweet and caring
Ajay Banerji
Big bro of tani.a big business man and a obediend son of his
parents.much caring

Ananya Banerji
A sweet and supportive wife of ajay.bhabhi of tani.

Anushka ganguly
small sister of anurag.very teasing,intelligent and
sytuburn(ziddi)gir;

Nupur Sharma
a attractive,cute and sweet friend.
Mayank pandey
A stylish and romantic dude.friend in college

Arjun singh
A funny,romantic and sweet friend
Arohi chopra
a sweet adorable girl

Concept
This is a love story of anurag and tani.in childhood they
were best friends in the age of 12.later they were separated because of their
families business problems.tani mother laboni maa send tani to London for 5
years.after 5 yeasrs tani was back to her home kolkatta but they lived in
another big bunglow both tani and anurag families were rich and popular in
whole kolkatta.anurag and tani loved each other very much but they did not met
each other for 5 years.they will meet in
college but did not recognize each other.n den the love story begins.

hope u like the characters and concept!!
plz do comments if u like it.



Edited by -Mahi148- - 10 November 2011 at 10:59am