Firstly a warm welcome to you...im so happy to see you back on thread with an update... hummh ,thanks Warda,particularly for the welcome with,flowers and cuddly bear...hummh so you are a bit of a softie,are you?...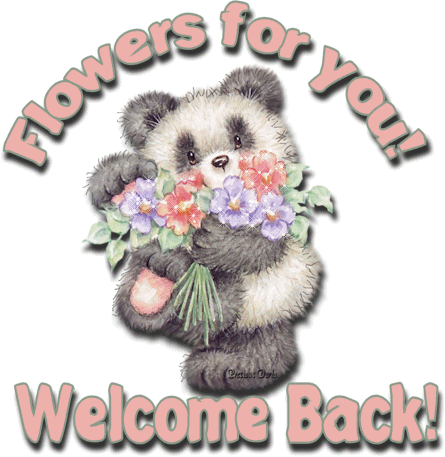 Thank you so much for this wonderful update which portrayed so many emotions be it affection...humour...romance...It was a so well blended together...that one feels to read it again and again... thanks baaby ,waise,tu mane gi nehi,I tend to read it properly after I post it on the forum...hoon na pagal?
Dutta as a son took my heart away more than he did as a lover...what a lucky mother...
The way his affection for his mother brought him in front of God...brought someone like him in front of God...and Naku there at that moment sounded like a Gods gift for him...for the questions he wanted to be answered were so well replied by his lady as if sent by God to pacify him...the beauty of the moment was him accepting it at the very moment ...tried to capture moments... with some people who have faith in dieties,in times of tribulations they tend to appeal to heavenly spiritual beings for strength or healing...and yes with Dutta his faith in religious entities left a lot to be desired for..
I loved The comparison he made while driving back home for him selecting his wife to be to take care of his mother ...though true that a daughter is a daughter but i assume AS to be few of those lucky ones...who are blessed with the same affection from her DIl as she would be recieving from her own daughter... AS,geniunely likes Naku,as she always saw her as a good wife ,good DIL material...and now that Naku is beta ke pasand ,to there is no room for doubts in her mind..
His glance over the two woman who holds the substance place in his life was one of the beautiful moments ....his wife the best, but his mother the longest..this was by far the best lines ive captured...its true though, a man even when he reaches old age will always have memories or a soft corner for his own mother...
Him carrying AS towards her room was my most loved part...her contentment was so evident their ...her little little boy is her protector now...the way she rested her head against his shoulder
was a blissful sight...had a smile reading that peaceful sight from both of their parts...
AS thoughts regarding dutta's marrige was a portrayel of an insecure mother...i loved her
assurance she wanted from naku...though she knows she had selected the girl who is bound by her selfless love for her son...but still a mothers affection had urged her to take that promise from naku...I know,Warda that you responded to the above mentioned...in the world we live in the male is still seen as above the girl child...for a woman,its the dad first ,than the brother if she has one ,then comes the husband ,and in his absence its the son..but heaven forbid if there is neither husband or son! surely...now is the time for reckoning...its all about empowering the girl child...after all God gave male /female both strengths and weakness... but the purpose of creation is to complement each other... sorry baaaby went off on a tangent...but you know me ..haina?
Duji bar scene was fun to read...mast dosti hai :)
and naku with her aaj bhi piyo ge...reminded of LTL...
loved their question answer session with each other ...chad gaye hai ..hehe...but still was filled with emotions...bless them :)
yes ..this was an inevitable scene,kind of expected, drunken idiots talking complete and utter gibberish... but there were melacholic moments as well...ma ke bare mein
and coming to the OMG moment...Hammie..yeh kiya kiye ...tauba tauba *water...someone give me a glass of water* hain teri tu main! faint ho gaye hai..tu bhi uske stubble ke aashiq!
Naahhhii...i cant imagine dutta in that chikni chameli look...and nakus reaction was so spot on...i myself felt like to roll my head side to side on wall...duttas pathanis and his stubble are part and parcel of his character... hai oye lagta hai bahut aser ho giya hai tera uper UD KA ,BAAZ AH JA NEHI TU!
but i loved his intentions a lot behind his new avtar...just to bring a smile on her AS face..awww...par that doesnt mean im giving the liberty to carry on with that look...hammie please please next week stubble should be back...naku was so right the look was not a
surprise it was a shock...lol... oyeee give it time for pete's sake ...sabaar ker thura Naku ke theran!
btw would have been a dramatic twist if dutta naku would have got married in a mandir...i was like no...girl...please dont agree to this...want to see a proper marriage with elders blessings :)
and the white chunni is back in action...i love this one more than the earlier magenta one...hopefully will get to see the man making naku jealous
of that chunni again...and the precap...im already excited and eager to experience that bike ride...would be dreamy ...for sure ;) nehi Warda...he can't just marry in mandir ..she's the problem, she just sticks her heels in! Dutta has no chance of convincing her...she's too traditional!...haan me too liked the white chunni ,looks like its going to sleep with him yet again much to his delight... so you looking forward to the bike ride,are you...next UD mein parthe leina..
Thank you dear for this wonderful...amazing update...which always leaves me short of adjectives
listen kurriye! hammie ,humbled by your beautiful ,heart felt comments,they mean a lot to me Warda, they inpires me to write...more...
...and i Pray that we keep getting more and more
from your pen...Bless you :)...waiting eagerly for next friday !!!
Thanks baaaby...loved your response..yours xxhammie