Edition 1 - For the first week of May. 2nd - 6th

The Pihu- Avdhesh confrontation...Where Pihu offers herself to Avdhesh...But Avidesh being a The Man he is...He wrapped the dupatta on her... They way he and said He is AST. and not an animal...and She is his wife..Haveli's izzat...he would never hamper it...He said he loves her...And would marry her again...His love will conquer her soon


- Prashu

"Aaj arpita ne humse aise baat ki jaise hum sirf uske roop se pyaar karte hai, jaise hum sirf uska sareer paana chahte hai ..per aisa nahi hai ..ek din woh jaroor samajegi...tab takk hum uske paas nahi jayenge..per agar woh kabi samaji hi nahi..toh ..toh..hum marr jayenge..."
-Danno

The character of the week is none other than Our Handsome, dashing, Heartthrob, Hot, Crazy lover n the so called "Love Struck Idiot",
Avdesh Singh Thakur
This week he stole away the show with his acting skills. The pain and emotions that he portrayed while he was watching Dev-Pihu getting closer. The way he was trying to remind Pihu that she cannot think of marrying anyone as she's his wedded wife n he loves her desperately. Avi's acting as a Desperate and Crazy Lover, trying hard to mollify n get back his lost Love, left a mark in all our Hearts.
-Nandu

The queen of all the spammers, she has been the forum from day #1! If anyone who deserves this awards, who else can it be? Chatterbox of the forum and as the user name says she is a chatterbox!
- Priya
Here is your siggie :
PS: CB, in my life I have never ever made a siggie, ab majboor hoke banana pada! I'm so sorry for this!

PIHU...The long skirts...With waist coat look good on her...This week her skirts colours were bright...She looks younger in this avataar and it suited her.
- Prashu

FF of the Week:
The best writer in this week is Prash [prash_t] for her OS Avita- Together Again.

Link- http://www.india-forums.com/forum_posts.asp?TID=1669602&TPN=10
Here is your siggie:
- Jess
VM of the week:

Aao meri Tammanna by Priya
Here is your Siggie:
- Danno

The Blooper of the week is the scene where Avi comes to Pihu's place to show her all the symbols of their Love and Marriage n remind her that she is his wife. Avi shows her Arpita's Mangalsutra. But the Mangalsutra was thrown into the water with Arpita. When PJ threw Arpita into water, she was wearing the Mangalsutra as well. Then where did Avdesh get the same Mangalsutra from?
-Nandu

Sasur ke naati"wins hands down. Uttered by dear Chulbul when referring to Nattey Thakur
- Vista

It is more like Pankhewale Baba had been told to give equal opportunity to Avdesh and Arpi in this sequence...
...starts at 5:17 and goes on and on...wah!...kya zulfen hain...
- Vista

As you all know our dear show GKD, is abruptly been taken off air for a fake shaadi show.. :( So here we are with a farewell NL.
My section is contest of the week, so my contest is everyone please write a scene between AviTa, this maybe when they first met, before marriage, after marriage.
The scene can be no longer than 200 words, must have a title and must abide by Forum rules.
Everyone PM your scenes to ME [_Sanjana23_]. DO NOT post in this thread and I will open a seperate voting poll for the contest .
Prizes for 1st, 2nd and 3rd place will be rewarded.
Get writing. =))
Deadline is Thursday 19th May 2011
- Sanjana

This is a gratitude to all the updaters who has taken pain to go through all the painful episodes and update us all in time! Thank you
Here is a small gift to you all: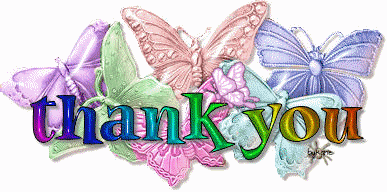 PS: Thank you Sano for the siggies!
PPS: I did not want to delay the first edition more, so bear with for this amateur post. I hope the next one will be much better (If There is one)


Edited by Roshni. - 13 May 2011 at 1:01pm