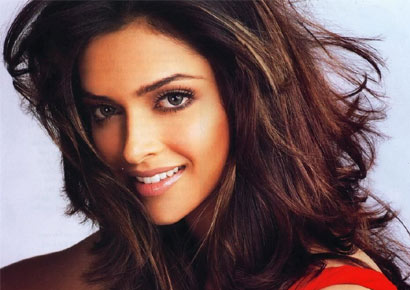 Deepika Padukone
Sonam Kapoor is busy prepping for her much awaited stint on the French Riviera and fellow Bollywood beauty and Deepika Padukone has wished her luck for the walk down the Cannes red carpet.
Padukone herself had grabbed headlines for her sari-clad appearance at Cannes last year and hopes that Sonam Kapoor too has a good time while at the festival, which is attended by film stars from across the world.
"I wish her all the best. I walked down the Cannes last year and it is a beautiful feeling," said Padukone who was in the city for the launch of Audi A7.
The 26-year-old, along with Aishwarya Rai Bachchan and Freida Pinto, is attending the film festival as a spokesperson of cosmetics giant L'Oreal.
The last time Aishwarya Rai Bachchan and Sonam Kapoor were to walk the Cannes red carpet together it had resulted in a much publicised "catfight".
In 2009, just days after Sonam Kapoor announced that she will be attending the French film festival, L'Oreal had announced otherwise.
It was reported that Aishwarya Rai Bachchan was the force behind the decision and Sonam Kapoor had retaliated by calling the Bachchan bahu "aunty" in public.
But all is well now and the Sonam, will walk the prestigious red carpet on May 15.
"It has always been my dream to walk the red carpet at Cannes. I look forward to meeting actors and filmmakers from the world over and attending screenings of some interesting films," said the daughter of 'Slumdog Millionaire' star Anil Kapoor.
Her friend Deepika Padukone had won plaudits for her appearance on the Cannes red carpet in a Rohit Bal sari and many comparisons were made with the 37-year-old Aishwarya Rai Bachchan who always wears gowns by international designers for her French outing.
Sonam Kapoor and Deepika Padukone became best of friends after they appeared on the talk show 'Koffee with Karan' where they famously ganged up on Padukone's ex-boyfriend and Kapoor's childhood friend, Ranbir Kapoor.
that was nice of Dips! i hope these two are actually friends now... i liked them together on kwk!