hello guys!so heard the news?gosh!a vampire catcher is entering to pkyek and guess what rat(arnab)is sending him!!!and the breaking news is pia had a heart attack not heard see how it happened!!!
so as he enters in the burnt house
metz and pia are fighting
Metz-pia huhahaha mugambo kush hua!
pia- mugambo??
metz-hey silly itna to chalta hai na feeling pe concentrate karo words pe nahi!!!(
in mind-
ab samajh me aaya class me 1st kyun aatti hai !!me to bas abhyendra ko he dekhte rehte thi kash mene kabhi teacher ko bhi dekha hota
)
pia-hello!!kahan kho gayi...vaise tum ayyi kyun mere CWB ko toh le kar ud gayi thi so i got back to sid ab use bhi churaliya
metz-oh!god phir shuru ho gayi is ke glycerin ka kharcha to sasurji ki prop se bhi zada hai!
pia
he is my sasur !!!
metz-ok you wanna be choti bahu!!!!
pia-ughs!!keep that manguram with you
waise bhi he is your first choice!!!
metz-haan tumhari toh last hai!!!
pia-oo...wooohh
metz -woh what??
pia-wait...
metz-
pia- yes!!i am done counting adding kabir and others he is at no. 56...CWB...57and sid is 58
metz--what?
suddenly vampy catcher comes-
and pia saw him first-...AND ALSO FOUND 59...
metz - what/?
pia...what what what!!!itni centuri me is ke alwa aur kuch seekha hai!!
metz-sekha hai na cenoreeta
luv karna!!and saying this turns around...and
pia- kya hua??
metz - i...i...i...
pia- what i??
metz-abey dhakkan tu shant rah?
and goes to VC
i love you sweetheart i have waited for you from ages
pia-what*****ab ise bhi churane lagi...no...
no he is mine...no mine..no mine...
and they start fighting at the end pia wins and metz
well she is again back to CWB and her bachha
pia-i love you handsome
at last after 1 hour of silent mode the VC speaks and what he speaks is
She's that girl, I know it
She's that girl, I know it

Sometimes it feels
Like everybody wants something from me
Don't understand, I can only be one person, that's Joey
Got game, got fame, got everything in this world I need

But the girl, I don't know her name
'Cause I've only met her in my dreams
But I'm gonna find her 'cause she's

Just that girl, the one that's dancin' through my mind
Just that girl, the girl that I've been tryna find
Just that girl, her style is crazy, she's a dime
And it's almost like I can see her, she's just that girl
pia- i know love i am that girl!!
VC-no...she is there!!!
and from pia's back come misha-
pia-mm...mish what are you doing here???
mish - came too meet my poochi coo!!!
after shanky he is my love
pia-nahiii!!!(gets a heart attack
and ...finally join metz
)
and VC and mish run
away with there baby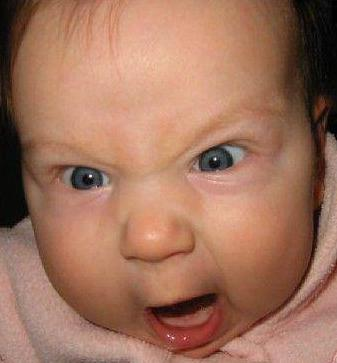 BY MEERA.


Edited by ilove99 - 12 May 2011 at 2:29am